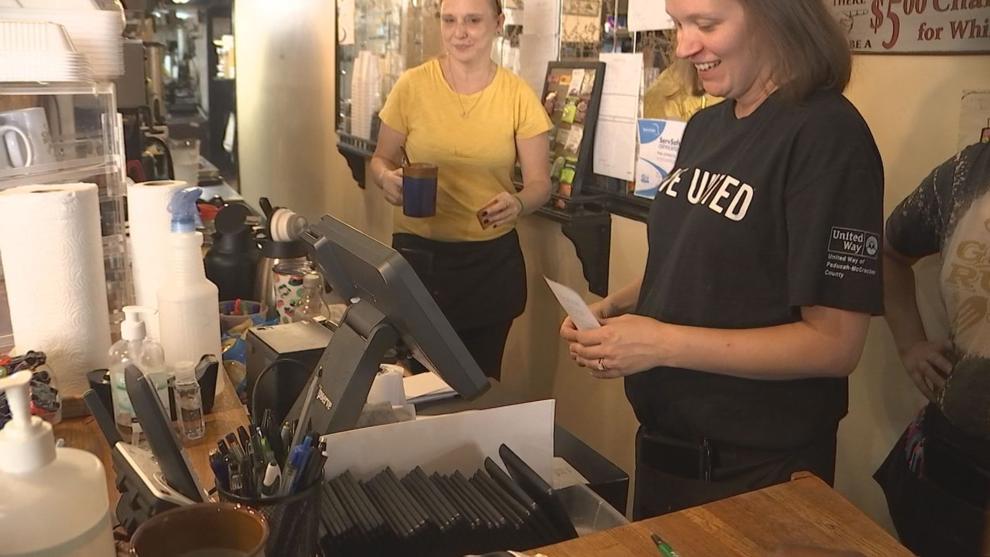 PADUCAH — Downtown Paducah is finally breathing a little easier.
More than a year of COVID-19 restrictions had many business owners wondering if they would make it, including Gold Rush Cafe owner Korey Vazquez. Friday, Gold Rush was bustling with laughter and patrons.
"They are excited. They are happy to be back out. They miss their friends, miss food. They miss everything. They are ready to go back to the movies. They are ready for picnics. They are ready just to go back to normal," says Vazquez.
Three blocks toward the river, HollyHock House boutique owner Holly Howard now expects more foot traffic in her store.
"With tourists coming back and our summer starting, it really does to start to, it's started to feel normal again. And we're just extremely happy and thankful to see our customers come back," Howard says.
Vazquez wants them back, but is ready to surprise them. The new idea? Communal-style seating, an idea that is possible now that restrictions have been lifted.
"Some people came in last week, and they were talking about the bread pudding. And they tried our Red's Donut bread pudding, and there was a gentleman sitting next to 'em, and he was like 'I love bread pudding.' The guy goes 'Take a bite,' so he just took his fork, tried it, so that's amazing. I just love to see people sharing food," Vazquez says.
The prevailing theme from downtown business owners is hope. Hope for the future of small businesses, and hope that Kentucky finds a new normal. Businesses that made it through the pandemic are saying Friday marks a major victory towards returning to normal.
There's a new day on the horizon, and for downtown Paducah, it's looking good.
Kentucky will continue to comply with guidance from the Centers for Disease Control and Prevention. That means masks will still be required in health care setting, long-term care facilities and on public transportation.