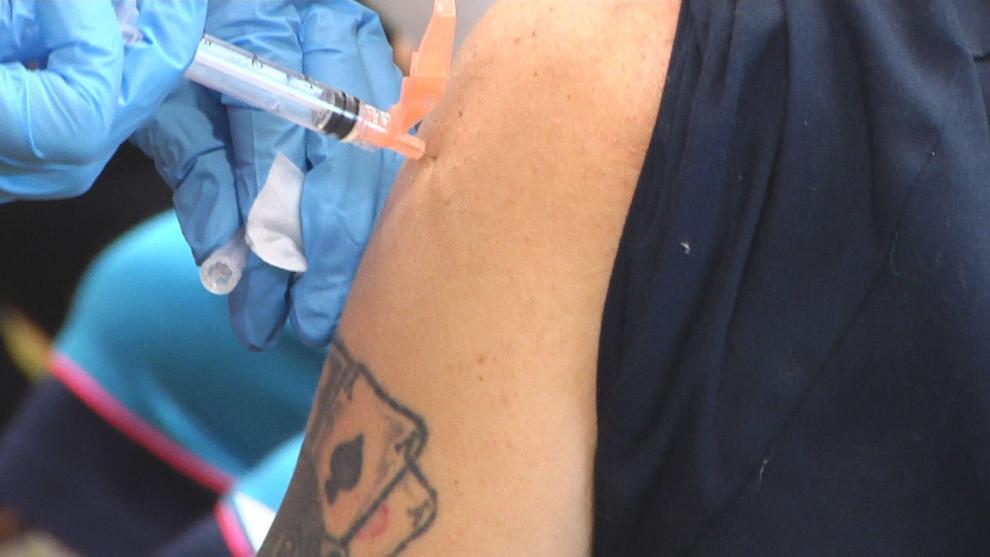 BALLARD COUNTY, KY — The United States fell short of President Joe Biden's Fourth of July COVID-19 vaccination goals. Biden wanted 70% of adults to have had at least one shot and 160 million Americans fully vaccinated.
Data from the Centers for Disease Control and Prevention show at least 67.1% of U.S. adults have at least one dose of the vaccine.
Kentucky, Illinois, Missouri and Tennessee have not reached the 70% vaccination goal. Illinois data show about 65% of adults in the state have had one dose. Kentucky is second with 60% of adults vaccinated. Missouri and Tennessee are still in the 40% range of adults with one dose.
In Kentucky, Ballard County has one of the lowest vaccinations rates in the state. Only 22% of people there have been vaccinated.
Two unvaccinated men, James Smith and Craig Hudson, made a stop in Ballard County on a cross-country waterways trip. They're traveling the Great Loop, which is a system of waterways that encompasses the eastern portion of the United States and part of Canada. Smith and Hudson aren't from the area, but they are among the millions of Americans choosing not to get the shot.
"It's truly amazing how people will be coerced or eased into doing things a little bit at a time," said Smith.
Scientists and the nation's top disease experts have concluded all COVID-19 vaccines that have received emergency use authorization from the Food and Drug Administration are safe and effective. Smith said he doesn't get the flu vaccine either. He said it's his right to decline any vaccine.
"That's what the fight is about: them taking rights away," Smith said. "And I served my country. He did too. I'm not giving up my rights. Not without a fight."
The list of reasons people are using not to get a vaccine is long. Some have hesitations about long-term effects; others have underlying diseases that prevent them from taking the vaccine. Health experts also say millions of Americans who caught COVID-19 are relying on the immunity they believe they have after contracting COVID-19.