PADUCAH — As McCracken County has reached 100 novel-coronavirus related deaths, there looks to be some hope on the horizon.
Kentucky health departments, hospitals, and pharmacies are preparing to vaccinate the next group of people.
On Monday, Gov. Andy Beshear announced those in phase 1C will be eligible for vaccination as early March 1.
Not all of our local vaccination sites will be ready by then. 
Local health agencies said they have to get through the phase 1B population first, before they move onto the next. That group is the priority.
Kentucky's COVID-19 vaccine phases
| Phase | Eligibility |
| --- | --- |
| 1A | Residents and staff in long-term care and assisted living facilities and health care personnel |
| 1B | First responders, anyone age 70 or older, K-12 school employees, child care workers |
| 1C | Anyone age 60 or older, anyone age 16 or older with a medical condition placing them at highest risk from the illness as per the Centers for Disease Control and Prevention and all other essential workers |
| 2 | Anyone age 40 or older |
| 3 | Anyone age 16 or older |
| 4 | Children under the age of 16, if the vaccine is approved for this age group. |
Local 6 spoke with the Purchase District Health Department and a local pharmacy to find out their plan.
Strawberry Hills Pharmacy owner Daniel Jones said these vaccines mean a lot to people.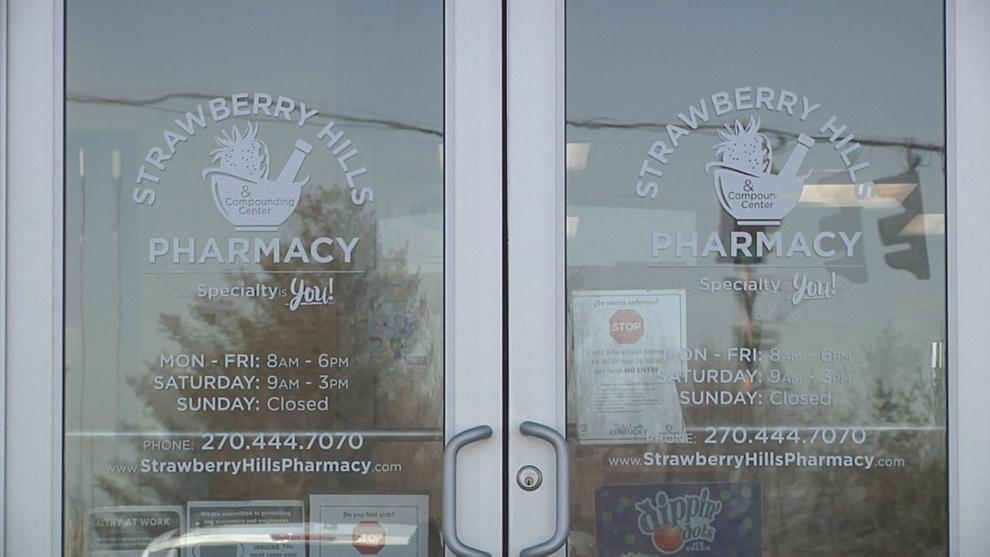 "We've had emotions in here in our store: from anything from crying, to high fiving, to hugging, just with their first dose." Jones said. "So, I think just a relief to people in general is their knowing that maybe the end is in sight, and maybe we can get back to some form of normalcy."
They're eager to vaccinate the next phase of people, but it could take some time.
About 400 people are still on the waiting list to be vaccinated before they can move onto the 1C population. The pharmacy will prioritize those people before anyone else.
Public Health Director Kent Koster with the Purchase District Health Department is also waiting to get through the 1B population before moving forward with the next phase. The biggest challenge is getting enough vaccine to move through the phases.
"It's all limited based on how much vaccine we receive," Koster said. "And so the more vaccine that we receive the more that we can see the light at the end of the tunnel."
You'll be able to sign up online with the health department and call the pharmacy to be added to the list.
Baptist Health Paducah is not opening appointments up for the 1C population yet. They tell us if you somehow signed up prematurely, you'll be turned away.
They're checking date of birth and residency when you arrive at your appointment.
Mercy Health-Lourdes hospital is also waiting until they've gone through the 1B phase before they move to the 1C group. There's no set time for when they will start.