MAYFIELD, KY — Your doctor and local pharmacist are usually preparing for one of the busiest months they'll face — the February peak of flu season. 
But, this year's influenza season will go on record as one of the lowest transmission rates in decades, according to data from the Centers for Disease Control and Prevention.
During the 2019-2020 flu season, about 400,000 people went to the hospital for the flu. With about two months remaining in the 2020-2021 season the CDC is reporting only 173 flu related hospital stays.
This time last year, Duncan Prescription Center in Mayfield was stocking extra medicine and scheduling more staff for a busy flu season. This year, they saw fewer people come in related to the flu, pharmacist and Duncan Prescription Center co-owner Mykel Tidwell said. 
"We'd much rather have healthy patients then sick patients," Tidwell said. "It's been unique for sure."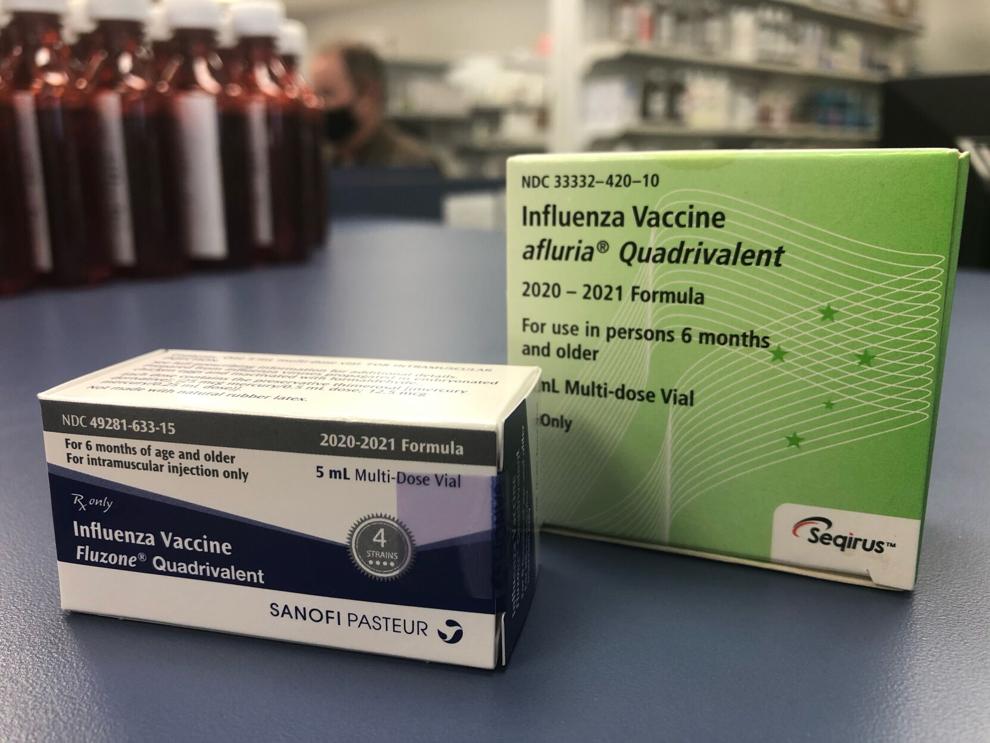 The CDC said the current flu season numbers are much lower than average for this point in the season. Those numbers are also lower than rates for any season since data collection began in 2005. 
The 2020-2021 season is being compared to the historically low 2011-2012 season. That season saw an estimated 9 million influenza illnesses, including 4 million people who went to the hospital for influenza-associated medical visits, 140,000 in-patient stays and 12,000 deaths. 
The 2011-2012 season's hospitalization rate compared to the 2020-2021 hospitalization rate was 1.6 times higher at this time in the season, according to the CDC. 
Hospital employees at Massac Memorial Hospital in Illinois are breathing a sigh of relief.
"It is nice to have that reprieve," said Dr. Jonathon Walters with Massac Memorial Hospital. "It's nice to have that sense of a breather for just a little while, but we can't get complacent."
Walters said COVID-19 precautions like wearing masks, sanitizing and staying home when sick are impacting the low rate of flu virus.
For the week of Feb. 7 to Feb. 13 this year, the state of Illinois reported zero confirmed flu cases. Missouri reported 16 confirmed flu cases.  
Tennessee's most recent data is from the week of Dec. 27 to Jan, 2. Health departments tested 138 people for flu like symptoms, and no one tested positive
As of this week, Kentucky has only reported three confirmed cases of influenza and a total of 156 cases for the entire 2020-2021 flu season so far. This time last year, state data shows Kentucky already had more than 17,000 flu cases.
The Graves County Health Department's vaccine coordinator said she hopes we learn from the record low vaccine number. "Covering your mouth and nose helps quite a bit," said Rita Thorn, who is a registered nurse. "We don't want to wear these things forever, so in the future just covering your cough and your sneeze in your elbow." 
The CDC is projecting the 2019-2020 flu vaccine record will be shattered by the 2020-2021 season.
Tidwell said people were worried about getting COVID-19 and the flu at the same time.
"There was an extra 20 million doses that were administered this season compared to last," he said. "I think that's probably played a big part in it. I know pharmacies alone have immunized close to 45 million people this year compared to 30 million last year."