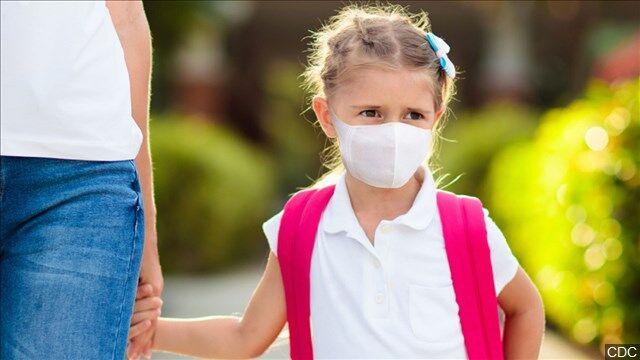 PADUCAH — In a few weeks, students will return to the classroom. A big question remains about whether they'll have to wear a mask even if they are vaccinated. Parents are also asking if kids who are not vaccinated will be required to wear masks.
The Centers for Disease Control and Prevention recommends unvaccinated individuals and children still wear masks and maintain 3 feet of social distance from others. The CDC also says social distancing and masks are not required among fully vaccinated students or staff.
Each school district in west Kentucky will return to in-person learning in the fall, but not everyone will be wearing masks. Murray Independent School District and Ballard County Schools have announced they won't require masks for vaccinated or unvaccinated students.
Ballard County Schools Superintendent Casey Allen said there are also no plans to require social distancing.
"Our district is currently having conversations on what, if any, virtual options might be available for students," said Allen in an email. "Certainly, the health and well-being of our students and their families is a priority for us."
Hickman County and Crittenden County schools will have some version of virtual classes for students who don't feel safe returning in person. Neither district has made any decision about mask mandates. Both said they are waiting on the Kentucky Department of Education for more guidance. The Lyon County, Caldwell County, Carlisle County and Paducah school districts are also waiting on KDE for guidance.
"At this time, decisions related to COVID-19 prevention strategies during the 2021-22 school year remain at the local level," said Kentucky Department of Education Spokesperson Toni Tatman in an email. "The Kentucky Department of Education (KDE) and Kentucky Department for Public Health (DPH) encourage school and district leaders to review the updated CDC guidance and allow it to inform their decision making. KDPH will provide additional guidance in the coming days."
Graves County Health Department Director Noel Coplen said parents have to make the best choice for their kids and family.
"We all need to assess our own situations that we're in, the situations that our family or our extended family is in," Coplen said.
Livingston County Schools said it plans to return to normal operating procedures while ensuring safeguards are in place to prevent and mitigate the spread of diseases.
Marshall County Schools Superintendent Steve Miracle said he's meeting with the school board and will have more answers about COVID-19 guidance. The Graves County School Board also hasn't decided on mask requirements.