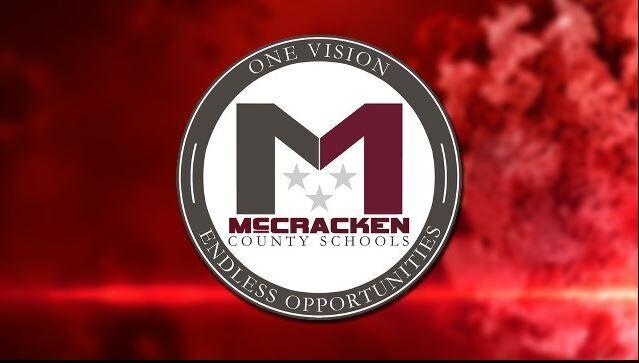 MCCRACKEN COUNTY, KY — McCracken County Public Schools' plan for how it will provide in-person education in the 2021-2022 school year includes the "option" for students, employees and parents and guardians to wear masks in schools. 
This, after Gov. Andy Beshear announced earlier Monday that Kentucky recommends — but does not mandate — that schools require masks for students and adults in classrooms and other indoor settings. 
Announcing its' "Reopen Plan" for the upcoming school year, the district says its goal is to give students the chance to return to a traditional school setting "while keeping the health, safety and well-being of our school community a top priority." The district says updates will continue to be made to the plan as it receives more information from the Kentucky Department of Education and the Purchase District Health Department. 
Regarding masks, the plan says "Students and staff will have the OPTION of wearing masks or face coverings at school and on district property. Parents/guardians of students, as well as staff members, have the choice of deciding whether to mask or unmask in MCPS schools. The choice is available to all parents/guardians on behalf of their child, and all staff members, regardless of vaccination status. MCPS supports the recommendation of the CDC for people who are unvaccinated to wear masks while indoors."
However, the plan says it will monitor COVID-19 data, and if COVID-19 cases increase in classrooms, schools or the district as a whole, mask policies will be adjusted. The plan says the district will communicate any protocol change as soon as possible so action can be taken quickly, and the district "will immediately and appropriately comply with any federal, state or local mandates pertaining to COVID-19."
While masks won't be required in McCracken County classrooms, the district says all students, preschool through 12th grade, must wear masks on school buses, which is required by an order from the Centers for Disease Control and Prevention. 
The district says it will maintain 3 feet of social distance where possible "This is not available in all settings due to the number of students, building space limitations and/or available staff/supervision," the plan explains. "When distancing is not possible in a classroom setting, pods may be utilized as a means to limit exposures and/or quarantines. Classroom seating charts will be maintained to assist with contact tracing and quarantines."
The plan says school staff will continue to enforce proper hand washing and sanitizing protocols, and custodians will continue the cleaning regimen put in place last year to guard against COVID-19. 
Additionally, each classroom will have hand sanitizing stations. Those stations will also be in place at entry points and in high-traffic areas. Schools will continue to use water bottle filling stations rather than fountains. The district will again limit visitors, with school buildings open only to essential personnel and essential direct access providers and vendors. 
Schools will also again provide an isolation area for symptomatic students and staff members. Students showing COVID-19 symptoms will have to wear masks while waiting for a parent or guardian to pick them up from school. Vaccinated individuals who have had contact with someone who has tested positive for COVID-19 will not be required to quarantine. 
Download the document below to read McCracken County Schools Reopen Plan 2021-2022 in full.