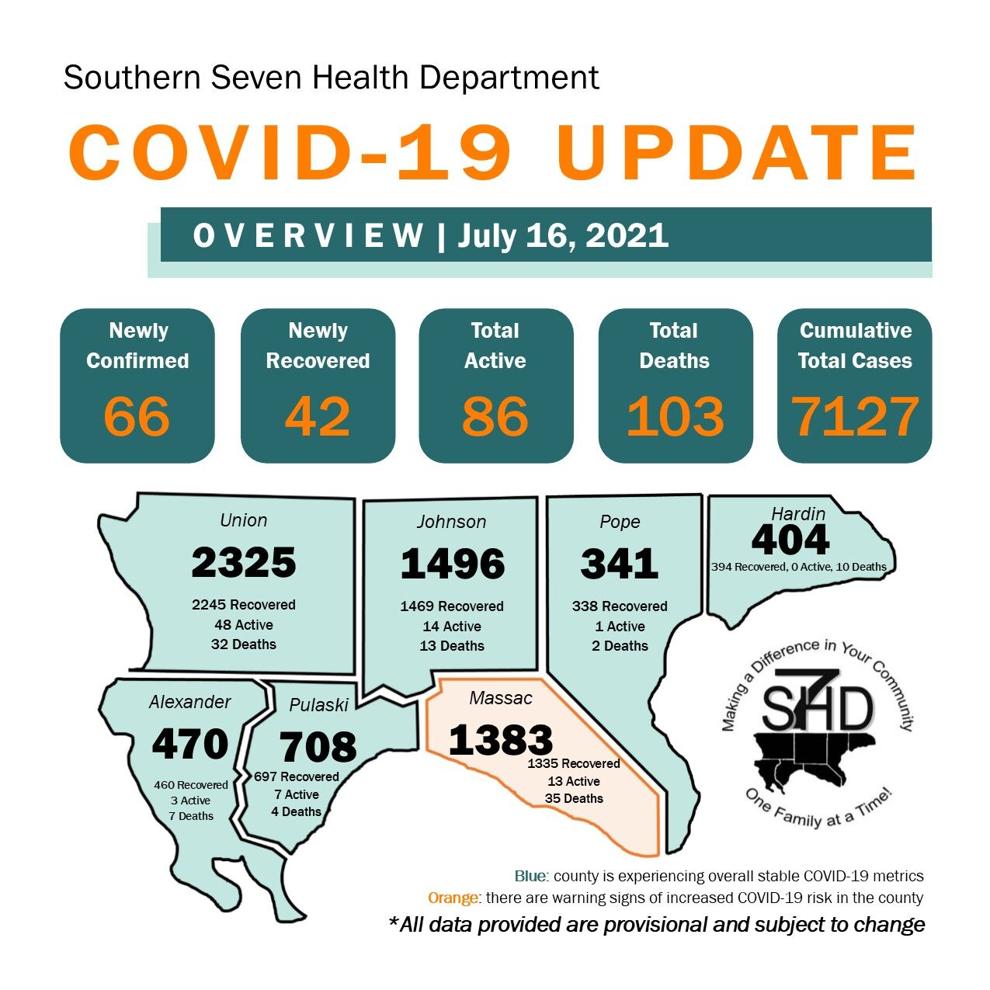 MASSAC COUNTY, IL — There are warning signs of increased COVID-19 risk in Massac County, Illinois, the Southern Seven Health Department says. 
The Illinois Department of Public Health on Friday announced that Massac County is in the Orange Warning Level within the state's COVID-19 risk metrics.
The health department explains that a warning for a county's new case rate indicates that rate is greater than 50 cases per 100,000 people. A warning for test positivity indicates the percentage was above 8% from the previous seven-day period, and a warning for ICU availability shows the number of ICU beds has dropped below a 20% availability threshold, the health department explains. 
The county has been moved to the Orange Warning Level because it had 85 potential new cases — based on 12 positive cases — per 100,000 reported, and the county's test positivity rate was 10.4%, the health department says. Additionally, ICU availability was 24.8%.
In total, the county currently has 13 confirmed active cases, according to the latest numbers issued by the health department. Over the course of the pandemic, Massac County has had 1,383 cases, including 35 deaths. 
"While numbers are lower than what we were seeing at the height of the pandemic, the fact that we're seeing this rapid increase in new COVID-19 cases across the Southern Seven region is a troubling sign, especially with the large amount of people who have chosen to not get vaccinated," Southern Seven Health Department Contact Tracing Team Outreach Coordinator Nathan Ryder said in a statement Friday. "Massac County isn't alone in the rising number of positive COVID-19 cases. We've been seeing these new positive cases growing for the past three weeks."
The health department continues to encourage southern Illinois residents to get vaccinated against COVID-19, especially because the delta variant is impacting neighboring states, like Missouri. To help prevent the spread of the novel coronavirus, including the delta variant, individuals can also wear masks in public places, wash their hands frequently and keep their distance from others while in public. 
Looking for a COVID-19 vaccine location near you? Visit our handy guide.