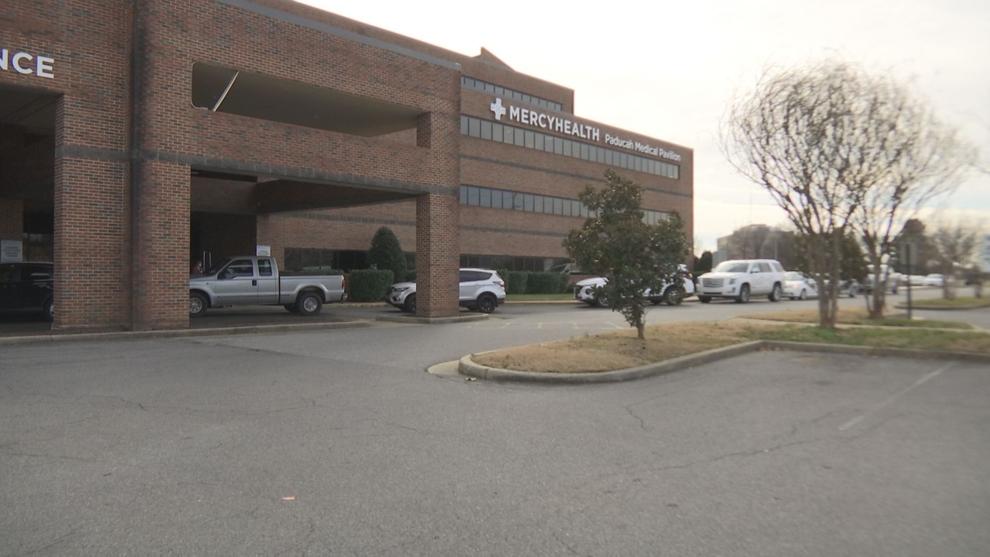 PADUCAH — The Mercy Health regional COVID-19 vaccination site in Paducah will begin scheduling appointments for all groups included in Kentucky's phase 1C starting Thursday, the Purchase District Health Department says. 
Mercy Health - Lourdes Hospital is one of two regional vaccination sites in Paducah. The hospital expanded its appointment eligibility to those 60 and older on March 11. Starting March 18, the health department says the vaccine site will expand eligibility to include essential workers and people ages 16 and up who have medical conditions putting them at high risk of serious illness according to the Centers for Disease Control and Prevention. This location is administering the Pfizer vaccine, which is approved for those ages 16 and up. 
The health department says Mercy Health's vaccine schedule is full through March, but new appointments are available starting in April. Those who are eligible can call 866-624-0366 to make an appointment. A reminder: Because Mercy Health - Lourdes Hospital is a regional vaccine site, appointments can be made by Kentuckians who live outside of Paducah and McCracken County. 
Paducah's other regional site, Baptist Health Paducah, is continuing to schedule appointments for all those in phase 1C, after first moving into that phase on March 15. Baptist Health is administering the Moderna vaccine, which is only been approved for those 18 and older. As with the Mercy Health - Lourdes Hospital site, you do not have to live in Paducah or McCracken County to make an appointment at Baptist Health Paducah. To make a vaccine appointment with Baptist Health Paducah, visit scheduleyourvaccine.com.
The Purchase District Health Department is also administering the Moderna vaccine. The health department says it is beginning to contact everyone in phase 1C who has registered for its waiting list through its online form. The health department serves Ballard, Carlisle, Fulton Hickman and McCracken counties. Those who have registered online for the health department's waiting list should check their email for a message from covid19@purchasehealth.org with instructions on how to schedule an appointment. The health department says it is contacting people in the order in which they registered.
The Pfizer and Moderna vaccines are both two-dose inoculations. In a news release sent Thursday providing these updates, the health department reminds those signing up for vaccine appointments to make sure they will be available to return for their booster dose appointments. The Pfizer booster shot should be given 21 days after the first dose, and the Modera booster should be given 28 days after the first dose. "Please do not mix vaccine types," the health department warns. "If you receive the Moderna as your 1st dose, you must receive Moderna as your 2nd dose. If you receive Pfizer as your 1st dose you must receive Pfizer as your 2nd dose."
The health department also notes that individuals should get their booster dose at the same location where they received the first dose. 
For more information on COVID-19 vaccine providers in the Local 6 area, click here. 
If you are not sure if you are eligible for the COVID-19 vaccine, you can take Kentucky's eligibility quiz at vaccine.ky.gov.