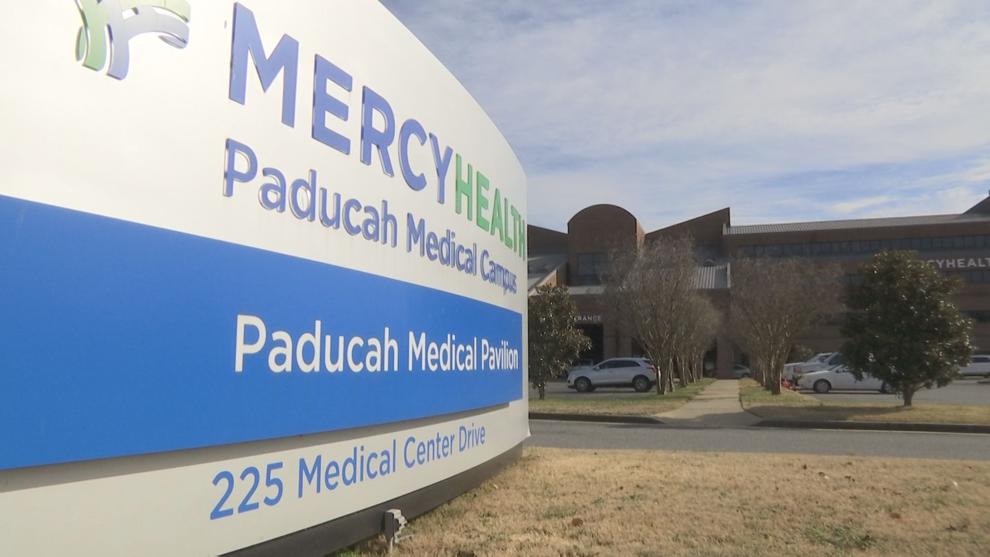 PADUCAH — Mercy Health says its COVID-19 vaccination clinic at the Paducah Medical Pavilion will provide vaccines as scheduled on Wednesday. 
The two other regional vaccine sites in west Kentucky — the Murray State CFSB Center and Baptist Health Paducah — are rescheduling appointments because of severe weather expected this week. 
But, Mercy Health spokesman Kevin Compton says its appointment-only vaccine clinic will be held as planned on Wednesday. However, Compton says those who have appointments on Wednesday can reschedule them if they want. Call the Mercy Health scheduling hotline, 1-866-624-0366, to reschedule your appointment. "Because of the threat of inclement weather we advise anyone scheduled for tomorrow to monitor road conditions and make safety their first priority," Compton said in an email to Local 6 Tuesday evening. 
Tuesday, an ice storm warning was issued for parts of the Local 6 area. The warning covers all of western Kentucky, the Missouri bootheel, Local 6's northwest Tennessee counties and parts of southern Illinois. That warning goes into effect at 6 p.m. Tuesday, and is set to continue through noon Thursday. Local 6 meteorologist Noah Bergren says freezing rain will start Tuesday evening, and continue in waves through Thursday morning, especially south of the Ohio River. Significant icing is expected. 
Baptist Health Paducah was set to vaccinate people on Wednesday and Thursday, but that vaccine clinic has been moved to Feb. 12. Those who made an appointment for Wednesday and Thursday with the hospital can expected to receive a call from them to reschedule. Click here for more details. 
The Calloway County Health Department says appointments that were scheduled for Wednesday at Murray State's CFSB Center are being rescheduled to Feb. 17. Appointments that were previously scheduled for Feb, 17 will be moved to Feb. 24. Click here for more details.