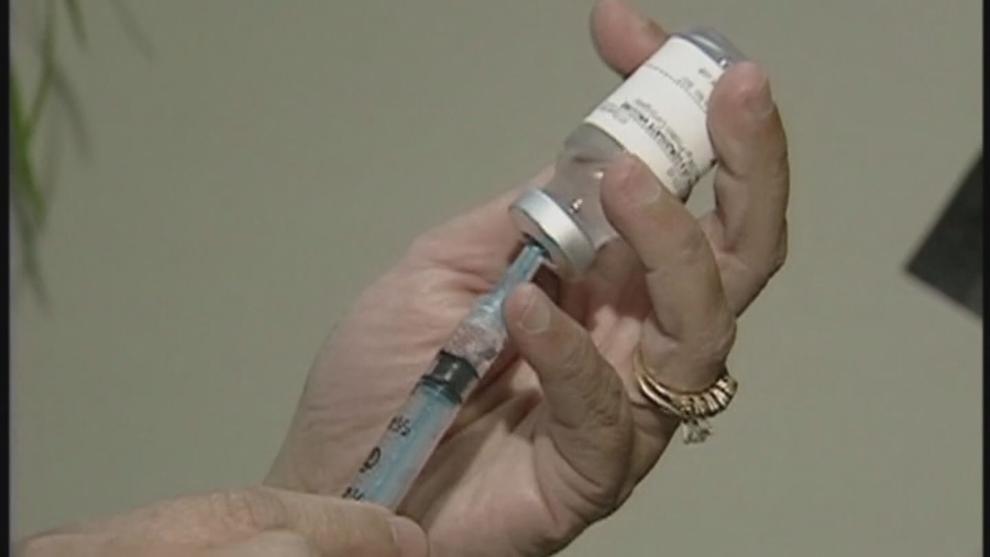 ALEXANDER COUNTY, IL — COVID-19 vaccines continue to be widely available across the United States. 
The Centers for Disease Control and Prevention reports about 44% of the US population is fully vaccinated, and 52% of Americans have had at least one dose.
Based on current vaccination rates, President Joe Biden's goal to have 70% of US adults at least partially vaccinated by July 4 may not happen.
Alexander County, Illinois, has of the lowest vaccination rates in the Local 6 area.
Wednesday afternoon, the parking lot of the Southern Seven Health Department's Alexander County location was fairly empty, except for some staff cars.
That's a problem, because the health department is one of the only sites for COVID-19 vaccines.
"Right now, Alexander County has the lowest vaccination rates at 14%, and Union County has the highest at 35%," Southern Seven Health Department spokeswoman Shawnna Rhine said. "Now when we look at the region as a whole, we're looking at about 25% of our whole Southern Seven region fully vaccinated at this point."
Rhine said those low percentages are not due to a lack of effort.
"We've done pop-up clinics in the region. We've done mobile vaccine clinics in the region," Rhine said.
Rhine said people are still hesitant, no matter what the science says.
But, when it comes to people who are hesitant to be vaccinated, Rhine said "We're working with those populations, talking to them, trying to give them as much information, and as many opportunities to ask questions as possible."
Just across the Mississippi River, Ballard County, Kentucky, has the lowest vaccination rate in west Kentucky. Only 21% of people there have had at least one dose. In Lyon County, 47% have gotten at least partially vaccinated.
Rhine said no matter where you live, health experts are still working night and day to inform you on why you should get vaccinated and provide you with shots that could save your life.