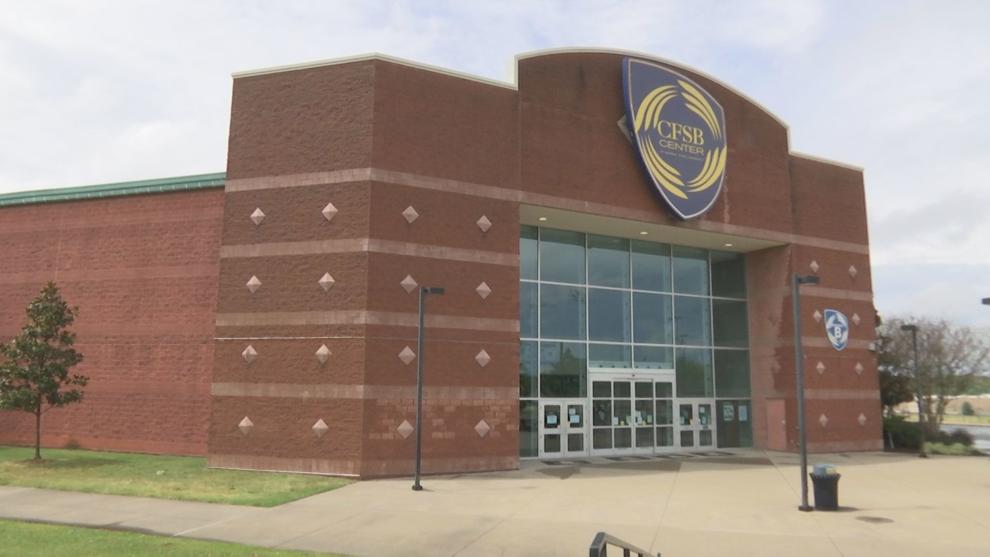 MURRAY, KY — The regional COVID-19 vaccination site in Murray will hold a clinic on March 24, and appointments are available for Kentuckians in phases 1A through 1C. 
Murray-Calloway County Hospital says 1,100 appointments will be available for the clinic at the Murray State University CFSB Center. Because this is a regional mass vaccination site, appointments are available to all eligible Kentuckians. That means you do not have to live in Murray or Calloway County to be vaccinated there. Appointments are required. 
The March 24 clinic will be held from 8 a.m. to 5 p.m. Those with appointments should enter the CFSB Center at entrance B. 
Groups eligible for this clinic include: 
Phase 1A: Health care workers and residents and staff of long-term care facilities and assisted living facilities.
Phase 1B: Anyone age 70 or older, first responders, K-12 school employees and child care workers.
Phase 1C: Anyone age 60 or older, anyone age 18 or older with medical conditions the Centers for Disease Control and Prevention says are or may be at an increased risk of serious illness from COVID-19 and all essential workers.
While Kentucky's phase 1C does include those 16 and older considered to be at risk of serious illness, this clinic will be for those 18 and up in the high-risk group, because the clinic will administer the Moderna vaccine. That two-dose vaccine is only approved for people ages 18 and older. 
Eligible Kentuckians can sign up for appointments at this clinic by visiting murraykyvaccine.org. A hospital spokeswoman says to make sure you fill out all the drop boxes in the appointment form, so your appointment will be processed. 
Previously, those signing up for appointments at the Murray site did so through the Calloway county Health Department's website. The hospital asks those who have previously called or registered for the health department's call list are asked to use the new Murray vaccine website to make an appointment for the upcoming clinic. 
If you are not sure if you are eligible for the COVID-19 vaccine, you can take Kentucky's eligibility quiz at vaccine.ky.gov.
The clinic is provided in partnership with the hospital, Murray State University and its School of Nursing and the Calloway County Health Department.