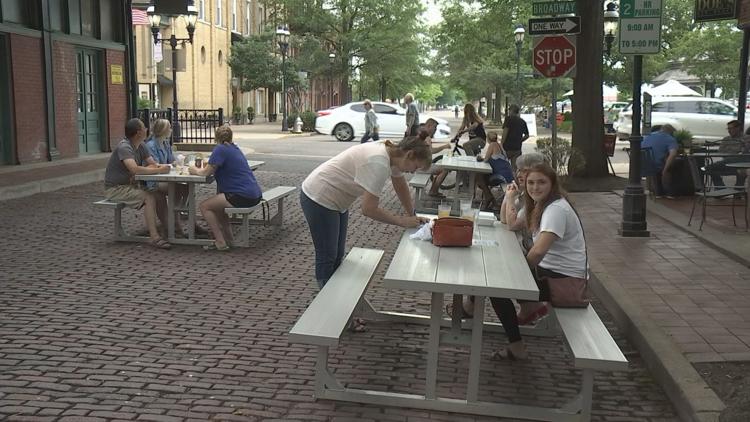 PADUCAH -- As Kentucky restaurants reopened for in-person dining on Friday, some in downtown Paducah now have extra outdoor seating to help attract more customers.
The City of Paducah closed the east and west sides of Market Square to vehicle traffic on Friday so they can used for outdoor dining. City crews placed about two dozen picnic tables in the area that are assigned to specific restaurants, allowing their customers to have more room to eat outside.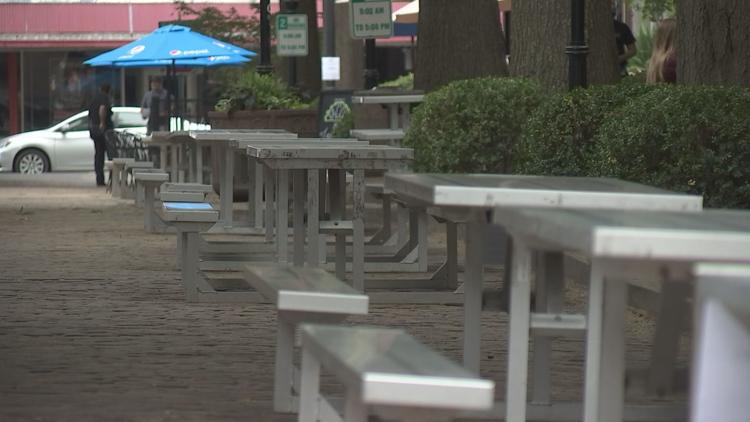 The move was done to help restaurants boost their business because Gov. Andy Beshear did not set a limit for outdoor seating, as long as social distancing is maintained. He did say that the indoor capacity of restaurants must be maintained at 33%.
The City of Paducah says the east and west sides of Market Square will remain closed to vehicle traffic until 8 a.m. on Monday, May 25. The closures will continue every weekend until further notice. The city says it's also developing other options to further expand outdoor dining.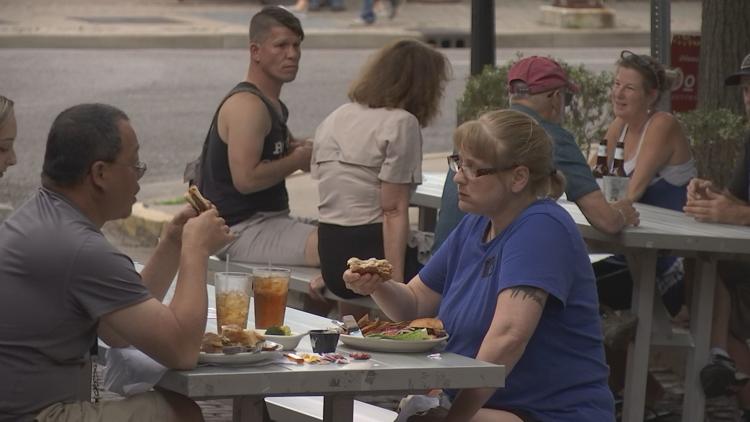 One restaurant that already has a large outdoor dining space is The Old Dusty Dog Bar & Grill on Broadway. Owner Robert Canter said he was grateful to be able to reopen to dine-in customers on Friday.
"It's a blessing," said Canter. "I just hope everything turns around. Because I know of a few businesses that can't open because it hit them hard. They don't have the money to do it. It hit me pretty hard."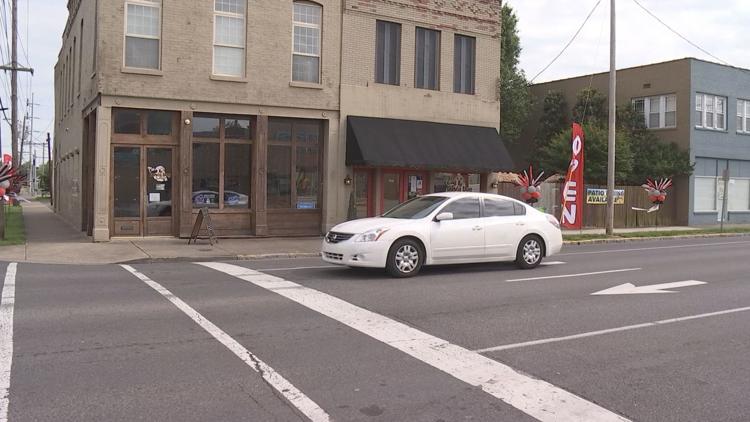 Canter said after he had to close on March 16, the restaurant tried to offer carryout. But sales were poor.
"Just about put me out of business," said Canter. "I had to lay off all my employees."
Now that his restaurant has reopened, Canter said he's implemented safety measures. For example, the indoor dining tables are seven feet apart and are cleaned after each customer.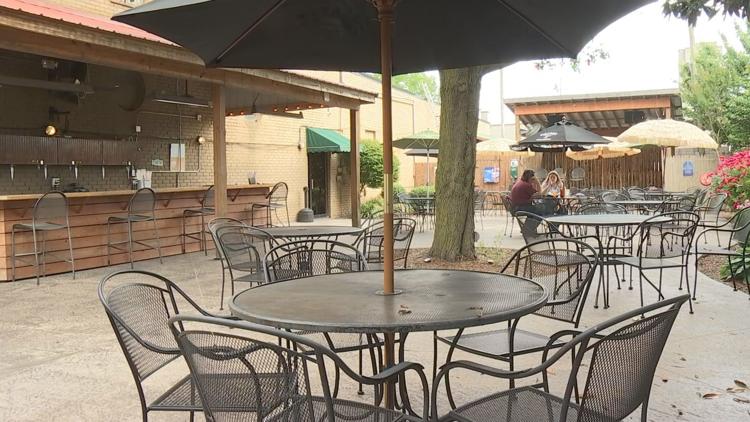 "We got a bleach-water we spray down and wipe our menus," Canter added. "Our silverware - they're wrapped in a napkin and a paper sack."
Although business at Canter's restaurant on Friday was not what it used to be, some customers did stop by to enjoy outdoor dining. Among them were Jo Zulkowsky-Cook and her husband, Dan.
"It actually feels good to be able to get out of the house, eat out, and not have to cook or figure out what we're going to cook," said Zulkowsky-Cook. "We can get our economies started again. I think, especially local businesses, it's important to support them right now."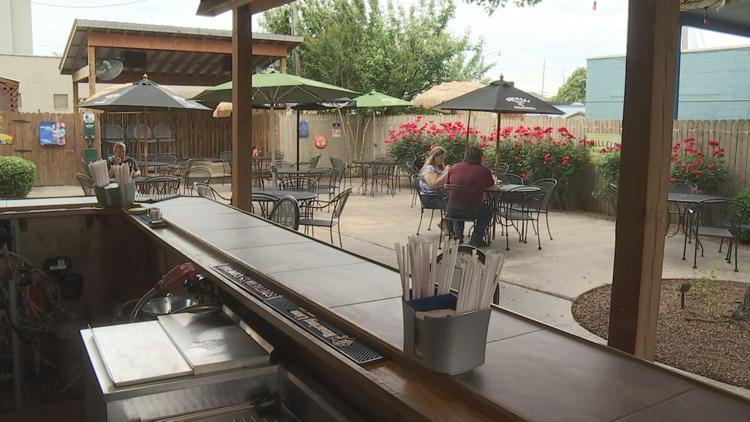 While the couple enjoyed eating out for the first time in more than two months, they are taking precautions.
"We're more aware of the social distancing and trying to protect ourselves and the people around us," said Dan Cook.
Gov. Beshear said restaurants can expand their indoor capactiy to 50% on June 22 if they meet safety guidelines.