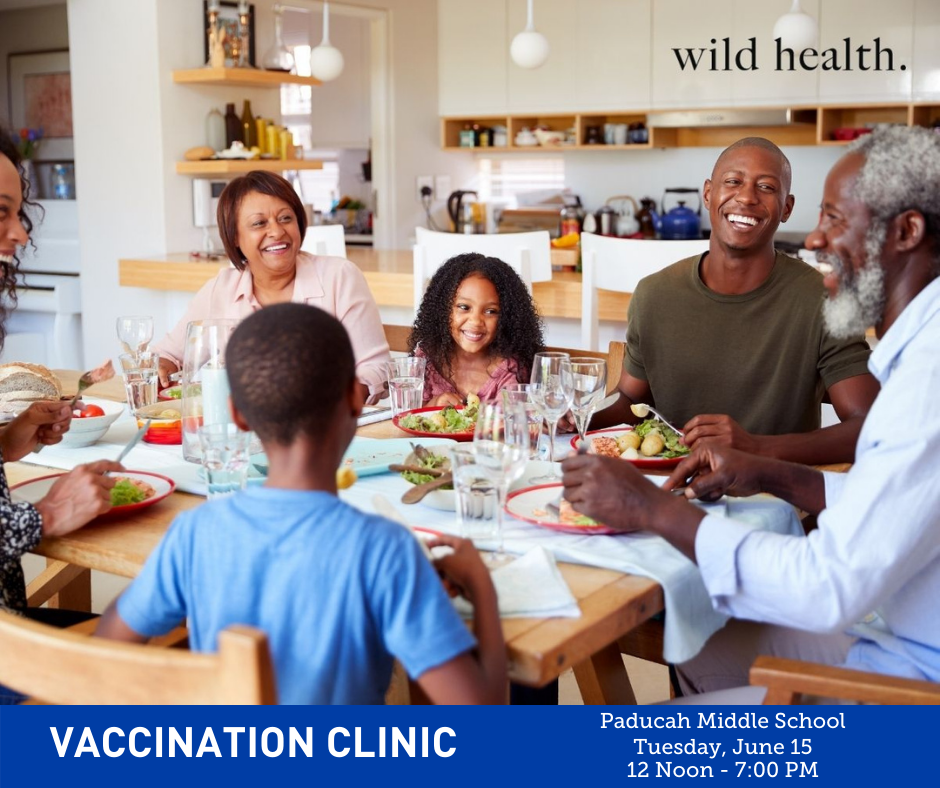 PADUCAH — In an effort to vaccinate more people, Paducah Middle School and Wild Health are working together to hold a vaccine clinic for kids 12 and older.
The clinic will be at Paducah Middle School on June 15, from noon until 7 p.m. They will be giving the Pfizer COVID-19 vaccine, as this is the only vaccine available for anyone 12 and older.
The vaccine is free of charge. You can register fro a time slot by clicking here. 
There is also a consent form that parents need to sign before their child's appointment. 
You can find the consent form in the PDF below:
For more information about how to register, visit Wild Health's Frequently Asked Questions page. 
If you have questions about the COVID-19 vaccine, please contact us at: questions@paducah.kyschools.us