PADUCAH -- For those tired of eating at home, Kentucky restaurants will reopen Friday at 33% capacity.
Paducah restaurants are cleaning and getting everything put together for you.
Inside the Texas Roadhouse in Paducah, employees drilled holes for a new tray bin, met with the health inspector and completed other tasks ahead of Friday's reopening date.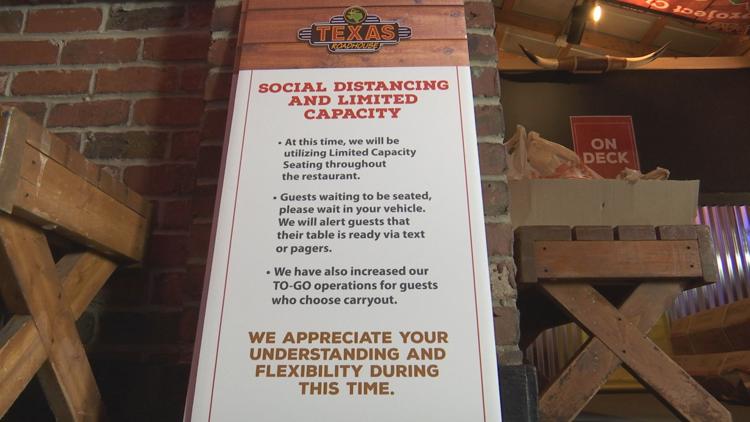 Texas Roadhouse Managing Partner Ryan Long said they have altered their waiting areas, put up Plexi-glass barriers and so much more to follow guidelines.
"A lot of stuff behind the scenes, along with the sanitation, cleanliness, you know, we've had employee meetings, you go over policies and procedures with them on how things are kind of going to work," said Long. 
They have disposable menus, new contactless ways to pay and picnic tables for an outdoor seating area.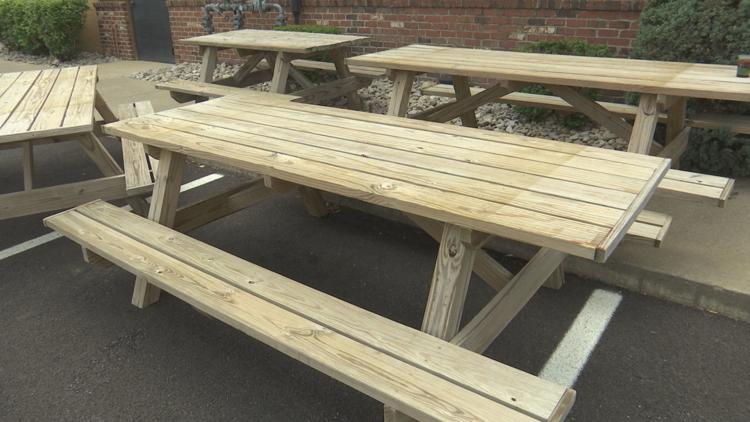 When you head over, there are other changes.
"Well the first thing that you're not allowed to do is get out of your car and walk-in, so we'll meet you out in the parking lot," said Long. "If you have a carryout order or if you're going to dine in, you'll be directed to go in one or two spaces."
Long said for people dining in, the hostess will be outside in the parking lot to get their information. 
In downtown Paducah, Craving the Curls is still making ice cream for pickup and curbside.
Their tables are up, but that all changes Friday.
Employees are already wearing masks and gloves. The business will also have outdoor seating.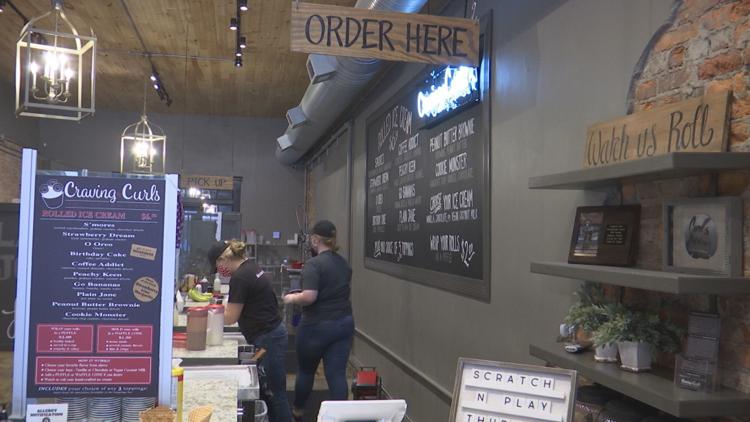 Owner Renee Hayden said allowing people back is not only good for business, but good for the customers as well.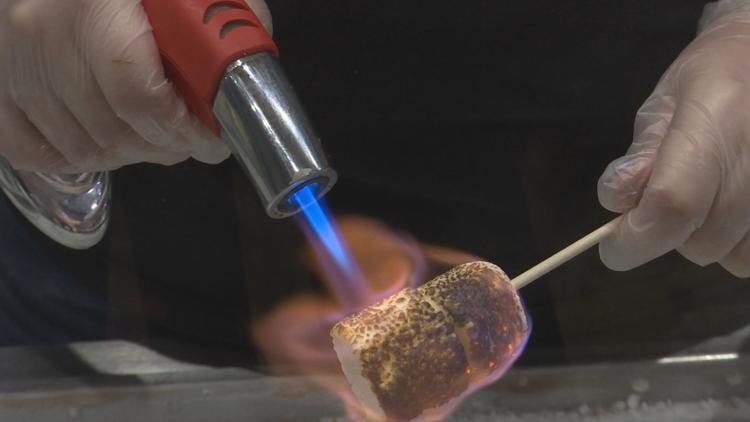 "People love the interaction with us, we love to see our customers, they enjoy watching their ice cream made," said Hayden. "When we were doing carryout service they missed out on that experience cause they couldn't see us make their ice cream." 
Texas Roadhouse will open Friday morning at 11 a.m. for a private soft opening for family members and VIP. This way, their employees can practice their new methods before they welcome everyone in at 4 p.m. for lunch and dinner. 
The city of Paducah is also closing two brick streets near Market House Square Friday at noon. This will create a space for restaurants nearby to put out tables for outdoor seating.
Texas Roadhouse in Paducah will be operate on Friday from 4 p.m.-8:30 p.m., Saturday from 11 a.m.-10:30 p.m., and Sunday from 11 a.m. to 9:30 p.m. for service. 
They are closing a little earlier every day for extra time to clean. 
Craving the Curls will open Friday from 1 p.m. to 9 p.m. for service.