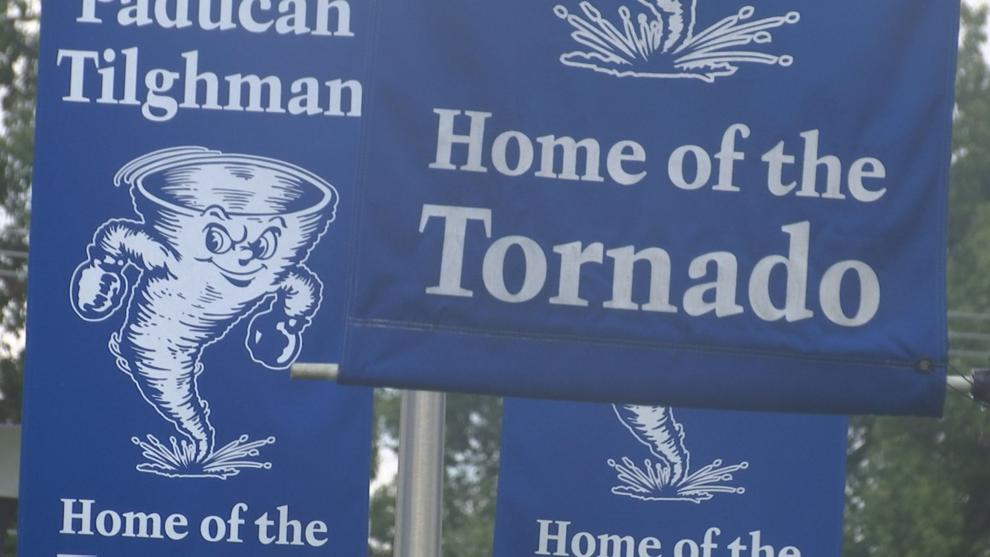 PADUCAH — Paducah Tilghman High School will have nontraditional instruction days on Thursday and Friday, Paducah Public Schools Superintendent Donald Shively said in a letter to parents and guardians Wednesday. 
In his letter, Shively says cases and quarantines among students and staff are continuing to climb "particularly at Paducah Tilghman." 
"Despite the stringent mitigation strategies that have proved successful over the last two years, the rise in the number of COVID positive students has had an incremental impact on the number of students quarantined, which in turn prevents us from providing the educational experience that Tilghman students deserve," Shively writes. 
Paducah Tilghman High School students will have all-virtual NTI days on Jan. 13 and Jan. 14. School will not be in session the following Monday because of the Martin Luther King Jr. Day holiday. Students are scheduled to return for in-person instruction on Jan. 18. All athletic and extracurricular activities will pause during the NTI days. "Plans to reschedule the basketball games against McCracken County High School and homecoming ceremony are underway," Shively's letter says. 
The NTI Days only affect the high school. Shively says all other schools in the district will continue in-person instruction on those days, because those schools have not had the increase in student quarantines that PTHS has had. 
Shively says two days' worth of meals will be available for PTHS students at each of the district's school buildings on Thursday, including at Choices Alternative School and Head Start. Parents and guardians can walk up or drive by to pick up meals for their students' meals.  Shively says parents should monitor KINVO and the school website for updates and more information.
"From the early days of the pandemic, we have kept the health of our school community the top priority in all decisions. I am hopeful that this brief pause can return us to more favorable conditions on Tuesday, January 18," Shively writes. 
Asked how many students and staff members are at home with COVID-19 or quarantined because of a close contact, a school district spokesman said he did not have that information.
As of 4:30 p.m. Tuesday, the Purchase District Health Department reports 531 active COVID-19 cases in McCracken County. 
Also as of Tuesday, McCracken County's COVID-19 incidence rate was 116.6 average daily cases per 100,000 population based on data from the past seven days, according to the Kentucky Department for Public Health's incidence rate map. That's well within the red zone indicating high coronavirus spread. To be in the red zone, a county must have an incidence rate greater than 25.