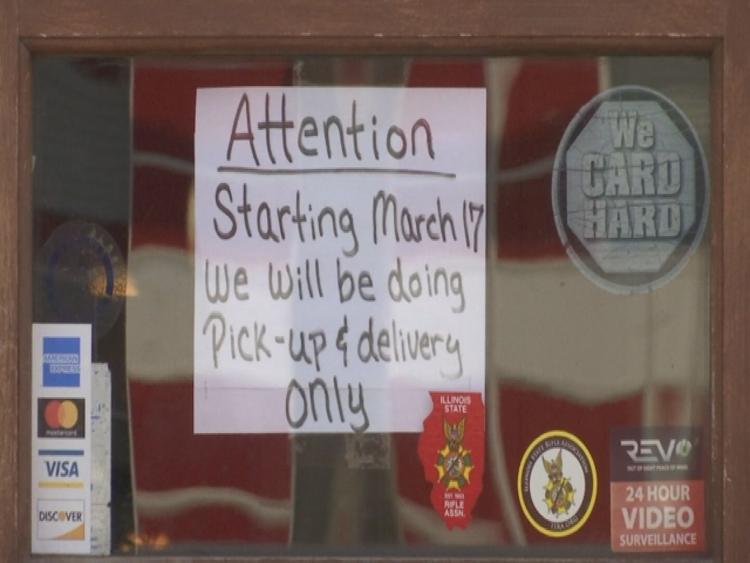 CARBONDALE, IL — Illinois Gov. J.B. Pritzker has withdrawn his order that would allowed criminal charges against small business owners who defy his order to stay closed.
The rule would have made violating his business closure order a class A misdemeanor with a fine between $75 and $2,500. Sherry Pecor,d the owner of Horseshoe Bar & Grill in Olive Branch, said she's happy he changed his mind.
"I think it's the first intelligent thing he's done since this all started," said Pecord. 
She felt that order would have made a tough situation worse. 
"I think people spoke up and reached out. I think he got the message that it was a ridiculous thing to do. We are not criminals. We are just people trying to survive," said Pecord.
John McPeek, the owner of Mackie's Pizza in Marion, said he's happy the governor listened to the thousands of people who reached out.
"I'm proud of the people of Illinois, the people of southern Illinois. They spoke up, and I think the governor heard us, and that means a lot to me," said McPeek. 
Going forward, Pecord hopes the governor will change the way he governs southern Illinois. 
"They need to take it by region and start letting some places open back up and get back to normal life. Southern Illinois is not what's going on in northern Illinois," said Pecord. 
Pritzker said Illinois State Police have not arrested or taken anyone to jail for violating the emergency order.
The governor's five-phase plan to reopen the state does include moving forward on a region-by-region basis. Wednesday, the governor announced changes to phase three that include allowing outdoor dining at restaurants and resuming some outdoor activities — like golf and camping — under public health restrictions. For more on those changes, click here.