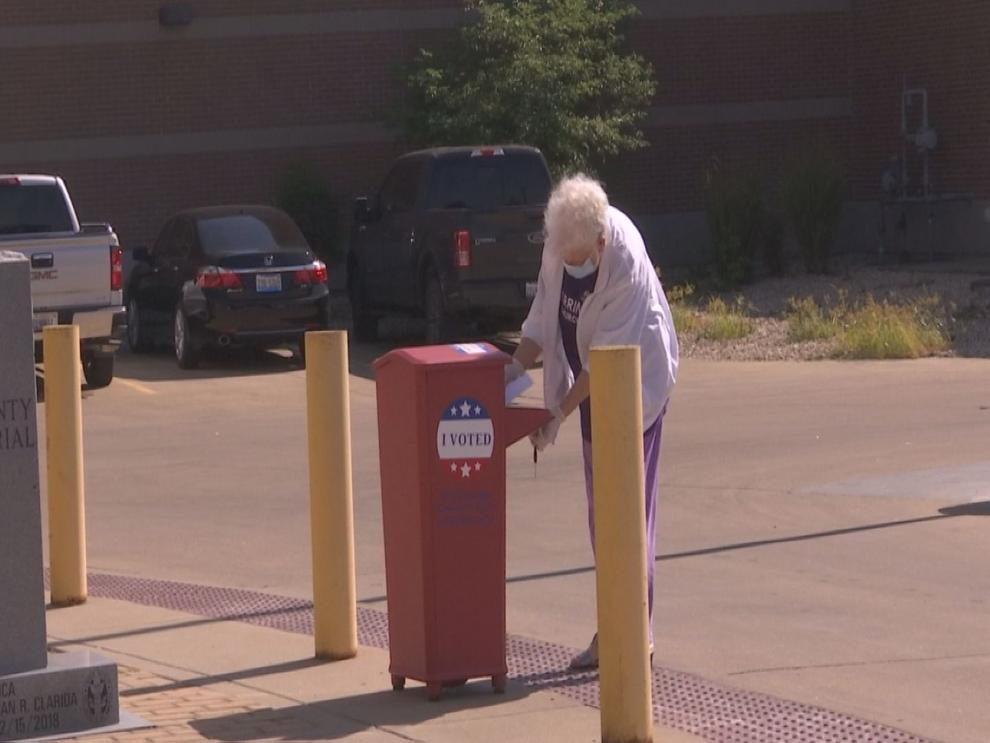 WILLIAMSON COUNTY, IL — Several Illinois counties are seeing a big turnout for early voting. More than 2,000 people have voted early in Williamson County.  
"I prayed about it. God answered my prayers, and here I am," said voter Tresa Collins. 
Tresa Collins said she feels like she obeyed the Lord by coming out and voting.
"I prayed about voting, because I want God's will for America," said Collins. 
She's 90 years old and is being extra cautious because of the pandemic. Normally, she votes in person, but this time she opted to drop off her mail-in ballot in the ballot drop box outside the Williamson County Administrative Building. The ballots will be collected a few times throughout the day. Although it's not her preferred way to vote, she said it gets the job done.
"I feel that it's our duty as an American to vote. That's why I'm here, because I know it's a dangerous time. I'm trying to do all that my government tells me to do to protect myself. The rest is up to the good Lord," said Collins.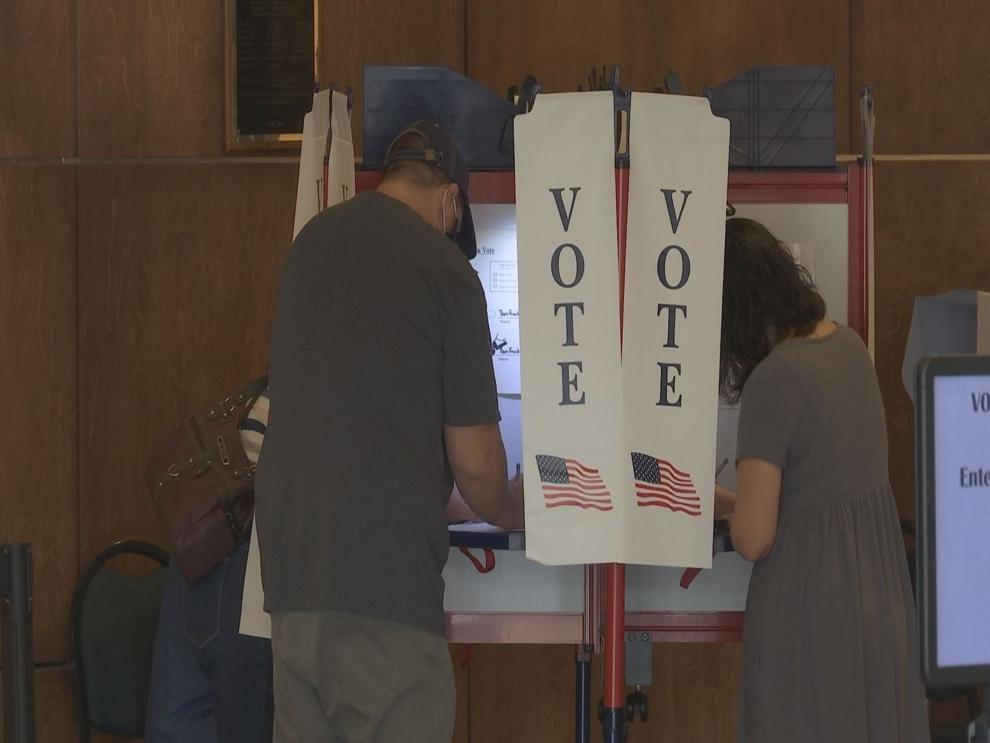 Cheri Childers decided to vote in person. Normally, she votes on Election Day, but decided to vote early to avoid crowds because of the coronavirus. 
"I felt it's important to vote, because there is a lot going on in our country right now, and we can't complain if we don't get out and vote," said Childers. 
No matter how you choose to vote, the most important thing is making your voice heard.
To follow safety guidelines, the Williamson County Clerk and Recorder is asking everyone to wear masks. They also have hand sanitizer and election judges are wiping surfaces down periodically. The polls in Williamson County are open Monday through Thursday, 8 a.m. to 4 p.m. On Fridays, they're open 8 a.m. to 6 p.m. On Saturdays, they're open from 8 a.m. until noon. On Election Day, polls will be open at 6 a.m. to 7 p.m.