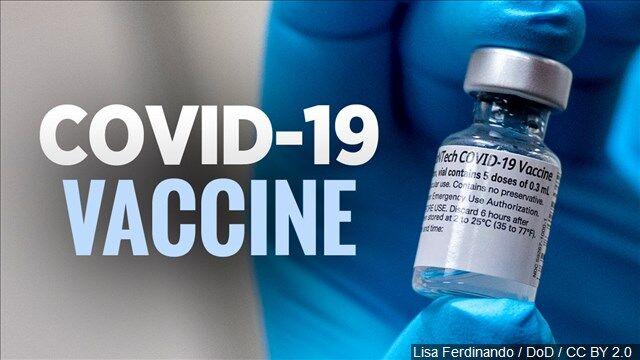 A regional health department system that serves several counties in the Local 6 area is offering a mobile COVID-19 vaccine tour starting Tuesday, April 27. 
The Southern Seven Health Department serves Alexander, Hardin, Johnson, Massac, Pope, Pulaski and Union counties in Illinois. 
The health department says the pop-up events aim to reach some of the most remote communities in those counties. These clinics are being offered in addition to the health department's usual mass vaccination sites. The health department will use Wellness on Wheels vans from the Illinois Department of Public Health to administer the vaccines. 
"We will be able to roll up to a designated spot, park the WOW van, and open the door to accept our first patient within just a few minutes of arrival," Health Department contact tracing team outreach coordinator Nathan Ryder said in a statement. "People will be able to schedule themselves an appointment for these pop-up clinics online or show up as a walk-in."
The health department released the following schedule for the mobile clinics: 
Tuesday, April 27 – Pulaski County
10 a.m. to 12 p.m.: The Train Depot (Central Ave., Ullin, IL 62992)
2 p.m. to 4 p.m.: SMILES (412 S. Blanche St., Mounds, IL 62964)
Wednesday, April 28 – Johnson County
10 a.m. to 12 p.m.: First Pentecostal Church (90 Locust Road, Ozark, IL 62972)
2 p.m. to 4 p.m.: First Baptist Church (608 W. Main St., Goreville, IL 62939)
Thursday, April 29 – Union County
10 a.m. to 12 p.m.: Alto Pass Park (Elm St. near Chestnut St., Alto Pass, IL 62905)
2 p.m. to 4 p.m.: Cobden IL. Park (217 Locust St., Cobden, IL 62920)
Friday, April 30 – Alexander County
10:30 a.m. to 1:30 p.m.: Next to Babe's Fish Wagon in East Cape (Virginia Drive, McClure, IL 62957)
Saturday, May 1 – Massac County
10 a.m. to 12 p.m.: Big John's Grocery Store (1200 E. 5th St., Metropolis, IL 62960)
2 p.m. to 4 p.m.: First Baptist Church (700 Pell Road, Brookport, IL 62910)
Tuesday, May 4 – Pope County
10 a.m. to 12 p.m.: Aly Funeral Home (1099 State Route 145, Eddyville, IL 62928)
2 p.m. to 4 p.m.: Gospel Mission Tabernacle (166 State Route 146 W, Golconda, IL 62938)
Wednesday, May 5 – Hardin County
10 a.m. to 12 p.m.: Baseball & Softball Park (Locust Street, Elizabethtown, IL 62931)
2 p.m. to 4 p.m.: Potters Church (590 N. Mill St., Cave-In-Rock, IL 62919)
Thursday, May 6 – Alexander County
10 a.m. to 12 p.m.: Faith Assembly of God Church (4730 State Route 3 North, Wolf Lake, Illinois 62998)
2 p.m. to 4 p.m.: Big Ballpark (Tamm Avenue/Front Street, Tamms, IL 62988)