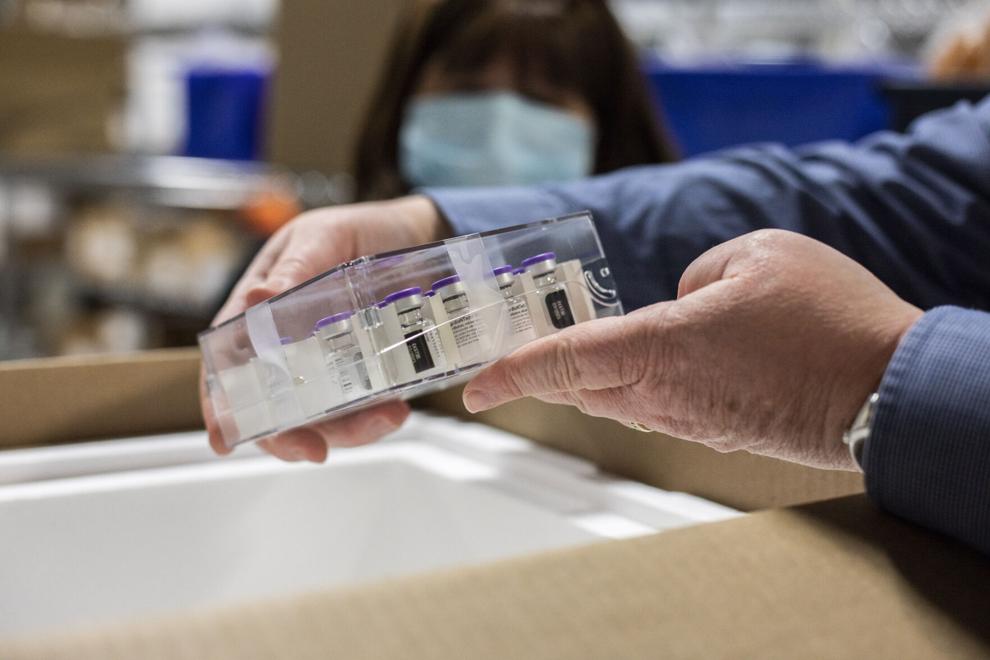 A multi-county health department in southern Illinois has opened up COVID-19 vaccine eligibility to anyone age 18 or older. 
In a news release Monday, the Southern Seven Health Department — which serves Alexander, Hardin, Johnson, Massac, Pope, Pulaski, and Union counties — said it is opening vaccinations to the general public effective immediately. 
"There are other, more populated areas of the state that are still working to vaccinate folks in priority groups 1A, 1B, and 1B+," S7HD contact tracing outreach coordinator Nathan Ryder said in a statement Monday. "Thanks to a steady increase in vaccine supplies in our seven-county region lately and the help from our National Guard team members, we've been able to get everyone on our waitlists vaccinated. We have plenty of vaccine available to start providing those shots to any adult who would like to get one."
The health department started accepting walk-ins last week. It will continue to do so, with walk-ins limited to the first 100 people based on available vaccine supplies for that day. Walk-ins will be accepted between 10 a.m. and 4 p.m. People who live in the Southern Seven region can still guarantee themselves doses by making an appointment using the Illinois Department of Public Health's COVID-19 Vaccine Registration system online at: covidvaccination.dph.illinois.gov, calling the state's COVID-19 call center at 833-621-1284 or calling the SIH Healthcare regional call center at 866-744-2468.
S7HD does not offer the Pfizer vaccine, which is the only one approved for people as young as 16. But, the health department has a waiting list parents of teens ages 16 and 17 can sign up for to gauge when and where to host a clinic for that age group, if it is eventually able to. To sign up for that waitlist, call the Southern Seven Health Department at 618-634-2297 and select option five.