PADUCAH — The pandemic has tested everyone's mental health — men and women, kids and adults.
For first-year college students, nationally, anxiety has increased from 18.1% to 25.3% since the start of the pandemic. Depression is up 10%. Those numbers are from a University of North Carolina study.
In Kentucky, college campuses will share $1.5 million from the state to tackle mental health issues.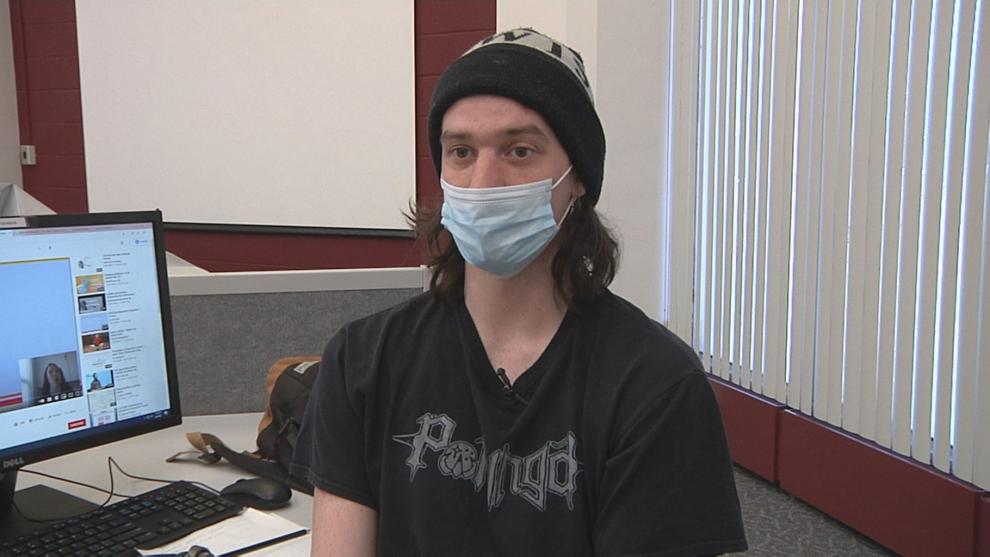 Isaac Falwell is a sophomore at West Kentucky Community and Technical College. Doing schoolwork online during a pandemic isn't easy.
"Being in class and having that extra stimulation really helps me learn and understand the material, so when it's all online, it's harder to learn," Falwell said. "So that adds a lot of stress."
The campus at WKCTC is pretty empty because of virtual learning. Increased isolation and a lack of social time can take a toll on some students' mental health. That's why the college is working to help. Funding from the Kentucky Council on Post Secondary Education will be used to expand online and group therapy assistance.
WKCTC Associate Dean of Student Services Octavia Lawrence believes that gives students a safe space to talk about the challenges they face. "There are a lot of stressors that come with being a student," Lawrence said. "And so the ability for us to focus on mental health and have additional resources poured into the institution so we can assist with that is excellent."
Falwell is willing to seek help if the stresses of the pandemic becomes too difficult.
The state funding is there, but colleges must apply for it. That process starts next week. So it's unclear how much WKCTC might get.