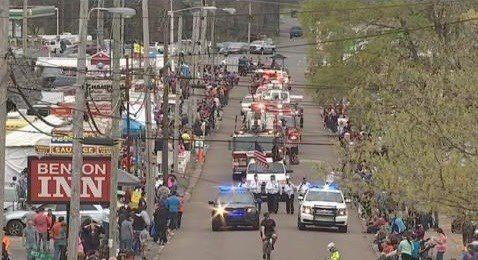 BENTON, KY — Tater Day is canceled — again. That announcement came Friday from the city of Benton, Kentucky. 
In a post to its official Facebook page, the city says local government leaders and the Kiwanis Club discussed the issue and decided to cancel the local festival for the second year in a row because of the COVID-19 pandemic. 
Last year, the city said 30,000 people were likely to visit Benton the week of the April event, which would not have been safe for residents amid the COVID-19 pandemic. 
The city says that same reasoning led to the cancellation of the event in 2021. "It just doesn't make good sense to bring so many folks from out of town here when our COVID numbers are just starting to go down some," the city's announcement says. 
Despite the cancellation of Tater Day, the city says it does have "some good things planned for the later summer months if our numbers continue to stay low and more people get vaccinated."