PADUCAH — A family owned farm in Paducah that has been offering family friendly activities for nearly three decades will not be open for fall activities, mums or pumpkins this year. 
"Time changes everything, and so it has at Wurth Farms. After 27 years, Wurth Farms will no longer be open for fall activities, mums, nor pumpkins," the family that owns and operates Worth Farms announced in a statement Thursday.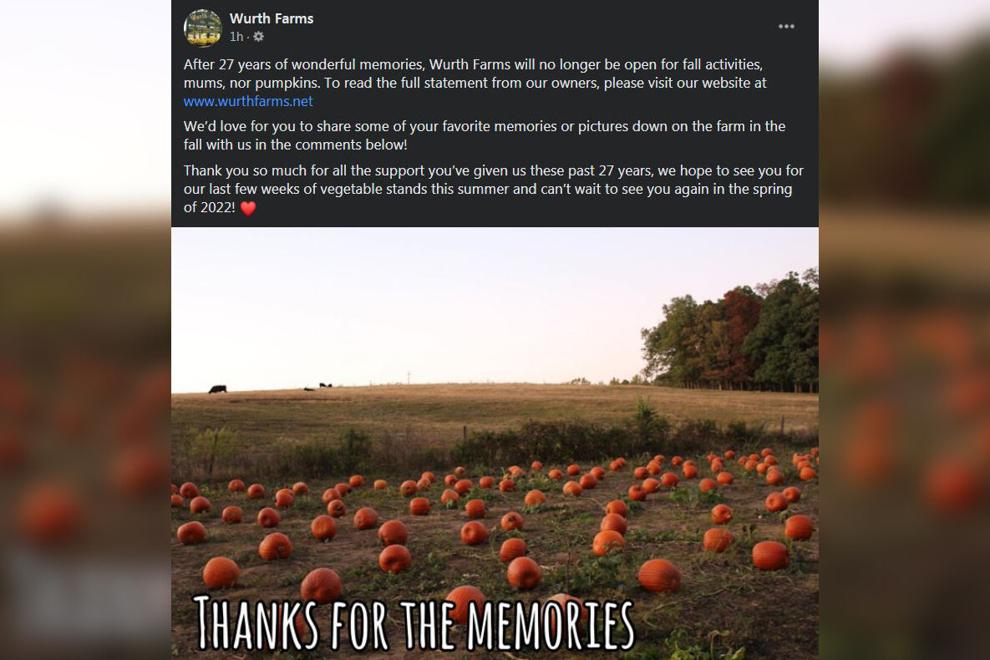 The farm will continue to provide its vegetable stands over the last few weeks of the summer season, and it will reopen with flowers and other plants in the spring, the statement says. But, fall activities have been canceled because of the pandemic.  
"With the uncertainty caused by COVID and its variants, government mandates, securing a dependable labor force, and health issues, we are unable to share Wurth Farms during the fall," the statement says. "This decision was not easily reached financially or emotionally."
For more information about Wurth Farms, visit its Facebook page. To read the full statement on the farm's decision not to offer fall activities, click here.