CARBONDALE, IL — The Jackson County Health Department has raised a red flag by putting with a public health alert asking young people to start following CDC guidelines immediately to stop the spread of COVID-19.
The alert came after the health department said the county has seen a spike in cases this month — the majority of the cases are young people.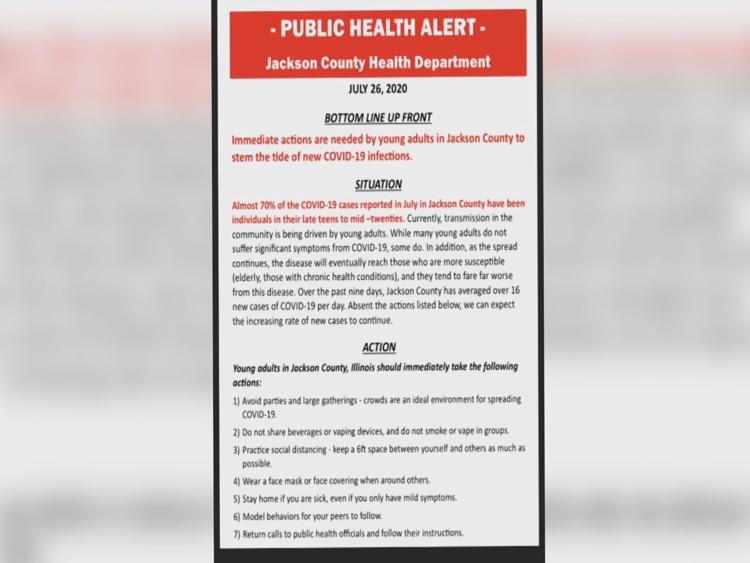 Eyaan Mahone, 23, said he does follow CDC guidelines when he leaves the house. So far, Jackson County has had 199 COVID-19 cases in July — 70% of whom are people in their teens and 20s. Mahone said those numbers are alarming. 
"I don't think many of my peers are taking it seriously. You can have coronavirus and show no symptoms at all. If you are in contact with the elderly community, that could be detrimental to your whole family," said Mahone.
He said the pandemic has some people missing the outdoors.
"Young people don't want to stay inside their houses forever, and people in general, and its summertime too? It's hard to stay indoors," said Mahone.
That is something Bart Hagston with the Jackson County Health Department agrees with. 
"Young people are hanging out in bars, in private parties with no social distancing or limits on group size or masks," said Hagston.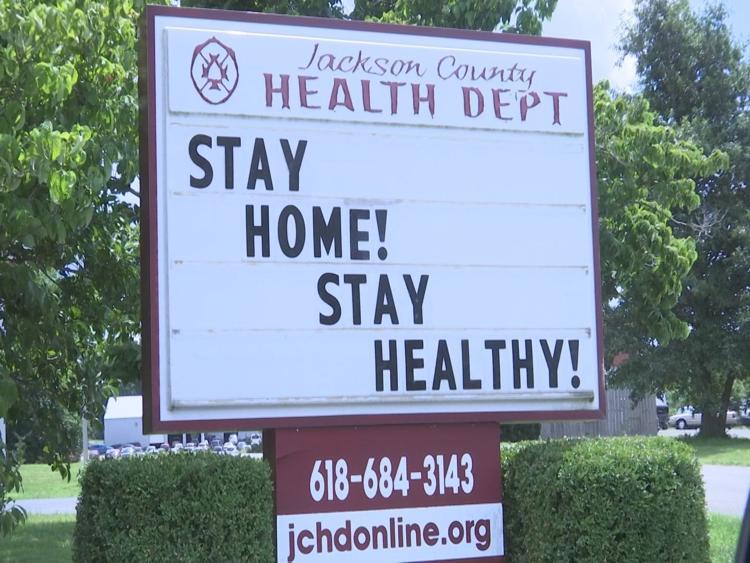 The health department's alert asks young people to avoid large gatherings, to practice social distancing when in public, stop refrain from drinks and to wear masks. 
That's something Mahone vows to do. "If we just follow instructions, protocols and listen, everything will be OK," said Mahone. 
 Hagston said the point of the public health alert is to ask for personal responsibility from young people. 
The health department reported 13 new COVID-19 cases Monday, including one teenage girl, one teenage boy, five women and three men in their 20s, two men in their 50s and one man in his 60s.