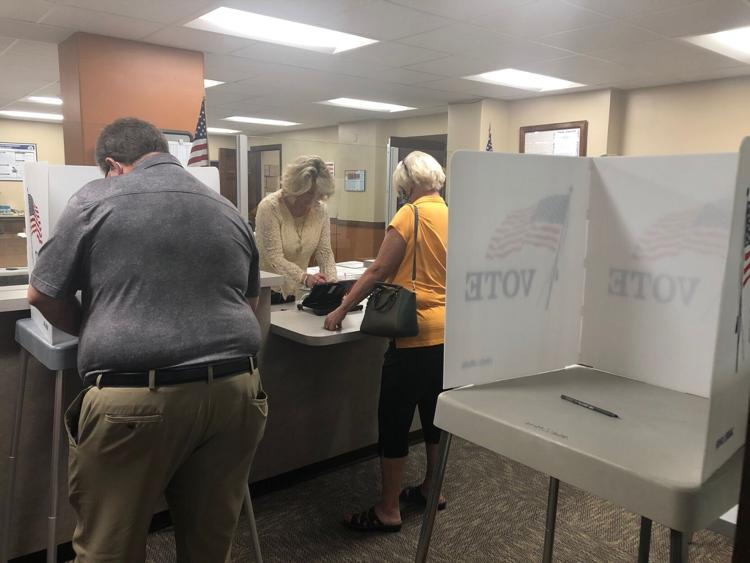 PADUCAH — What's on your ballot depends on where you live. In Kentucky, everyone's ballot will have two proposed state constitutional amendments.
If you have your ballot at your dining room table or you're at the ballot box, you will look down and see long paragraphs asking you to weigh in on victims rights and term limits.
Carlisle County Clerk Betty Martin said she's tried to tell voters early about the constitutional amendments.
"You don't want to get caught in line day of and you don't know, you're not familiar with, these items on the ballot," Martin said.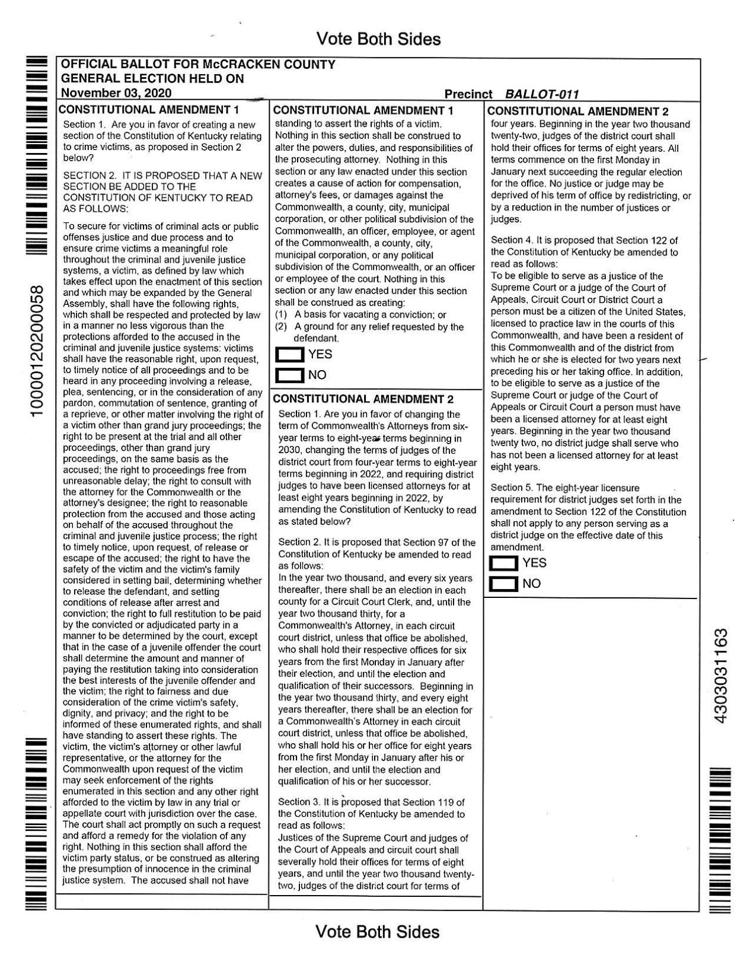 The first amendment on the ballot is commonly known as Marsy's Law. Voters first passed the amendment in 2018 with 63% of the vote, but the Kentucky Supreme Court invalidated it because of the wording.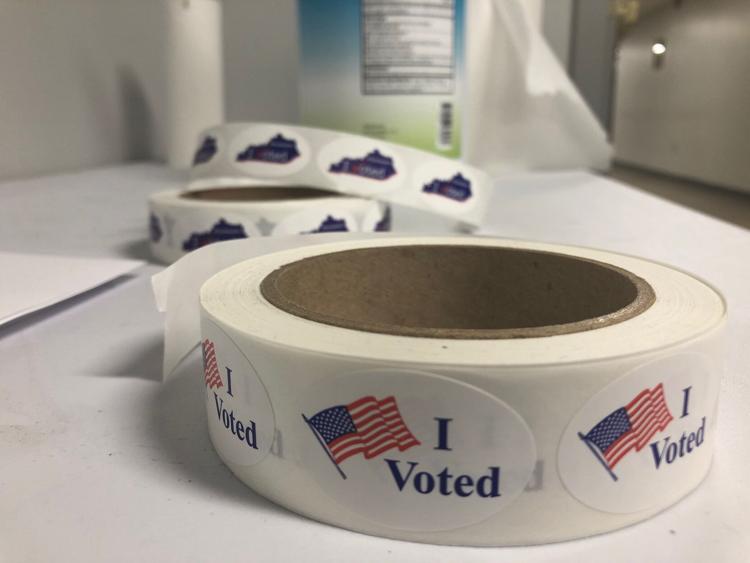 Supporters say it gives victims and their families rights and protections against harassment, as well as access to information regarding the accused. Opponents argue the law could have a multimillion-dollar price tag and lawmakers should encourage enforcement of current victim protection laws.
One voter said he liked how thoroughly the amendments were written.
"What was written was informational, and it led me in the way I wanted to vote," said voter Mike Steger. 
The second proposed amendment asks voters whether to extend term limits of commonwealth's attorneys from six to eight years. Also, whether to double district court judges' terms from four to eight years and require them be licensed attorneys for eight years instead of two.
Supporters want prosecutors' and judges' terms to be eight years and align with each other, but some people say eight years is too long.
A first-time voter, Joseph Cain, said he researched the amendments with his sister.
"They were kind of hard to understand," Cain said. "But, like I said, she explained what was going on to me. I did my due diligence."
No matter how you vote, be informed. You can find sourced materials from opponents and supporters of both amendments here. 
To read the full text of the constitutional amendments on Kentucky's ballot this year, visit wpsdlocal6.com/decision_2020 and click on your county's name to read your sample ballot.