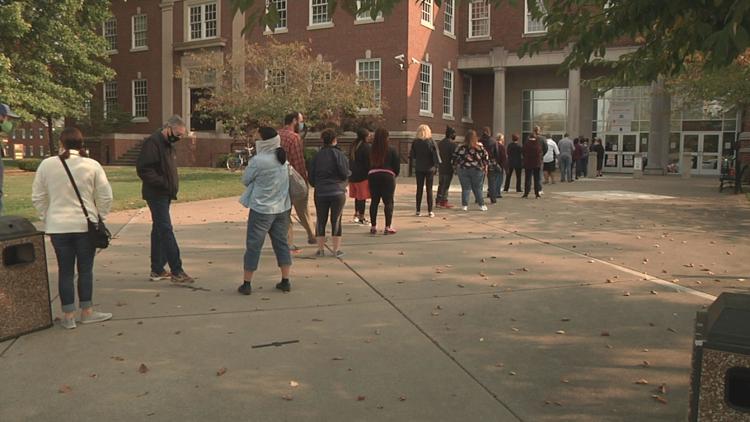 MCCRACKEN COUNTY, KY - On most Saturdays, hardly anybody is at the McCracken County Courthouse, but this Saturday the line to get inside stretched out the door. More than 300 people showed up to vote early in the McCracken County County Clerks Office.
"We've had a huge turnout," McCracken County Clerk Julie Griggs said.
Griggs said more than 2,500 people cast their ballots early during the first week of early voting in the county. Griggs attributes the large turnout to great voter enthusiasm and engagement this election cycle.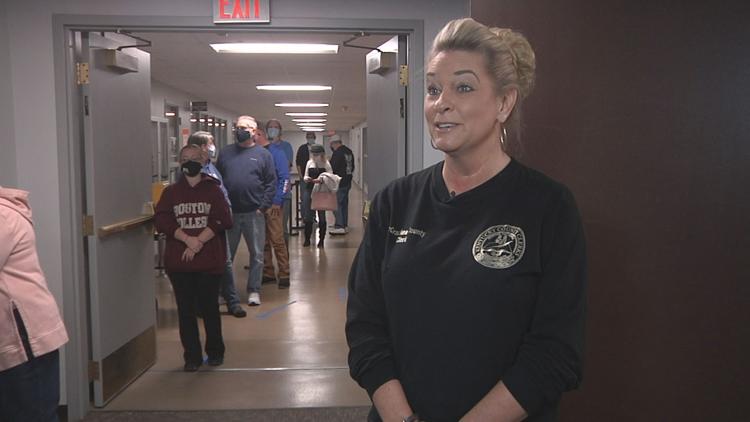 "I think people have got their mind made up, and they're interested in voting this election," said Griggs.
Several local elections are driving people to the polls in McCracken County, but the biggest race that appears to be driving people to the polls is the presidential race.
"It's very important to vote," said George Bramley.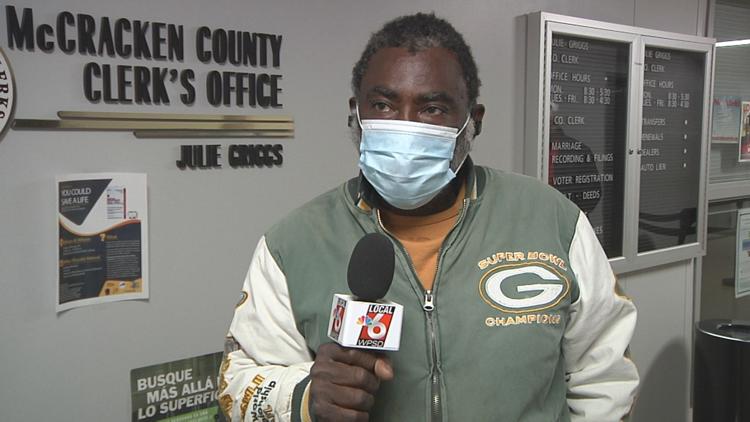 Bramley voted Saturday, and he said he is supporting Democratic candidate Joe Biden. he says he's looking for a change in leadership.
"I believe Biden will do what he says he's going to do, and I don't think Trump has ever done what he said he's gonna do," said Bramley.
Gary Beversluis is voting for President Donald Trump. "I have no faith in the polls whatsoever, especially after last time," said Beversluis.
Beversluis said, as a veteran, Trump's support for the military and economic policies are two big reasons he's supporting the president in his bid for reelection. He says health care costs are another reason he's casting his vote for Trump.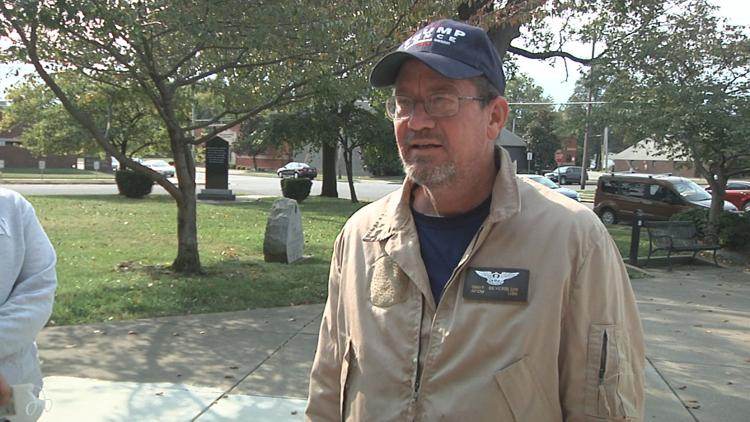 "When I retired from the military, we were supposed to be basically guaranteed free health care. And after the Affordable Care Act came out, we ended up having to pay deductibles for insurance, and our insurance rates went up," said Beversluis.
Griggs said she expects most people to vote in person this election, despite a rise in requests for absentee ballots. If you did request and receive an absentee ballot, you will not be able to cast an in-person ballot. However, you can fill out your absentee ballot and return that ballot in person, if you'd prefer not to mail it. If you haven't received your absentee ballot by Oct 28, then you can call the clerk's office and get cleared to vote in person.