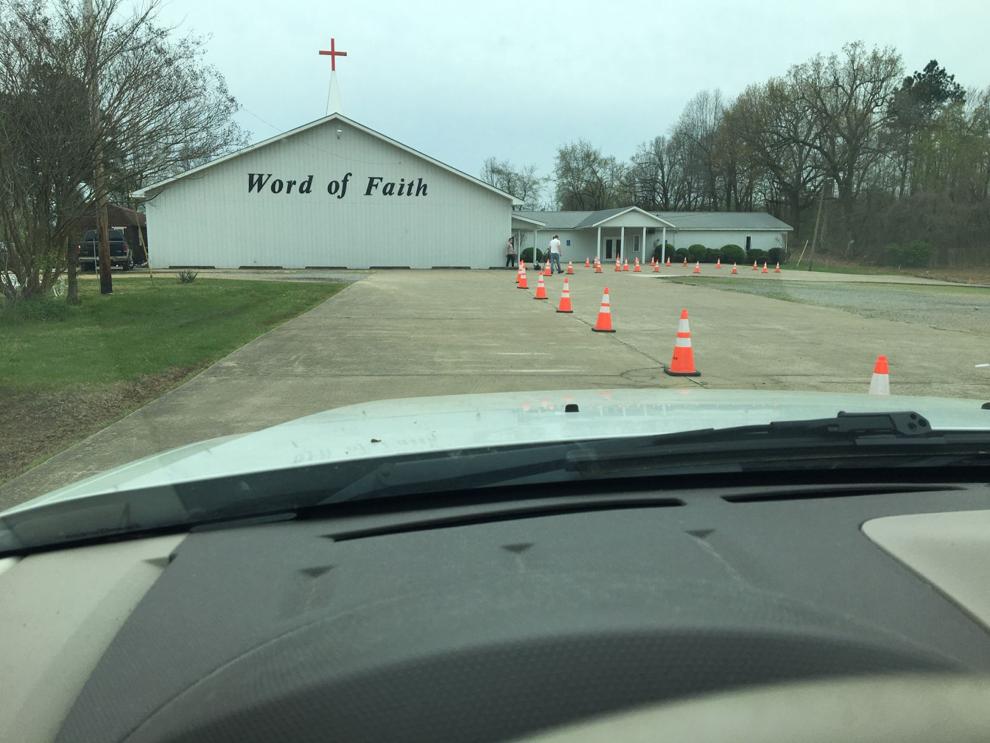 MAYFIELD, KY — Word of Faith pastor Benjamin Harp hasn't held a church service in several weeks. He says church is about what happens outside the building.
"What is the church when the four walls are gone? No time in history has the four walls been gone like they are right now," Harp said. 
He's also a licensed respiratory therapist, and has teamed up with his employer, National Wound Care, to obtain and administer COVID-19 tests in the church's parking lot. He's set up cones to create a drive-thru line.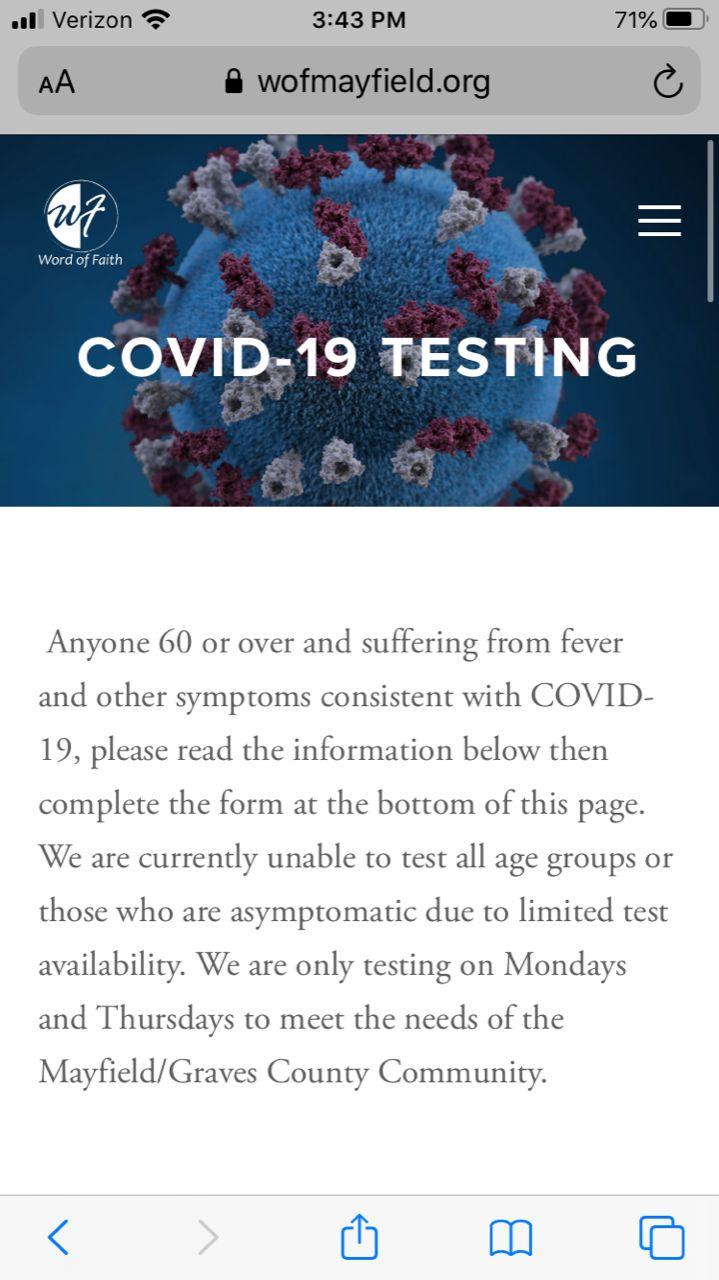 Before you can get tested for COVID-19, you'll have to register online at wofmayfield.org. Harp will contact your primary care provider and make sure you fit the requirements: 60 years old or older, at a high risk of complications from the virus, and/or having COVID-19 symptoms — especially a fever.
He will set up an appointment time for you to drive up to the church. The testing will be open Monday and Thursday from 11 a.m. to 3 p.m.
You will keep your windows rolled up as you drive into the parking lot. The only time your window will be rolled down will be to get the test done, and then you'll immediately roll it back up.
Harp said after that, he will pray with you and ask if you need anything else at this time, like help with groceries. 
Then, you'll be on your way, and your test will go to a lab in Denver to process. Harp said it will take 24 to 48 hours to get results.
He said this partnership is another form of ministry for them. "It really comes down to the shortage at a national level. This is where government and private commercial enterprise needs to work together," Harp said. 
They have 100 tests to begin with.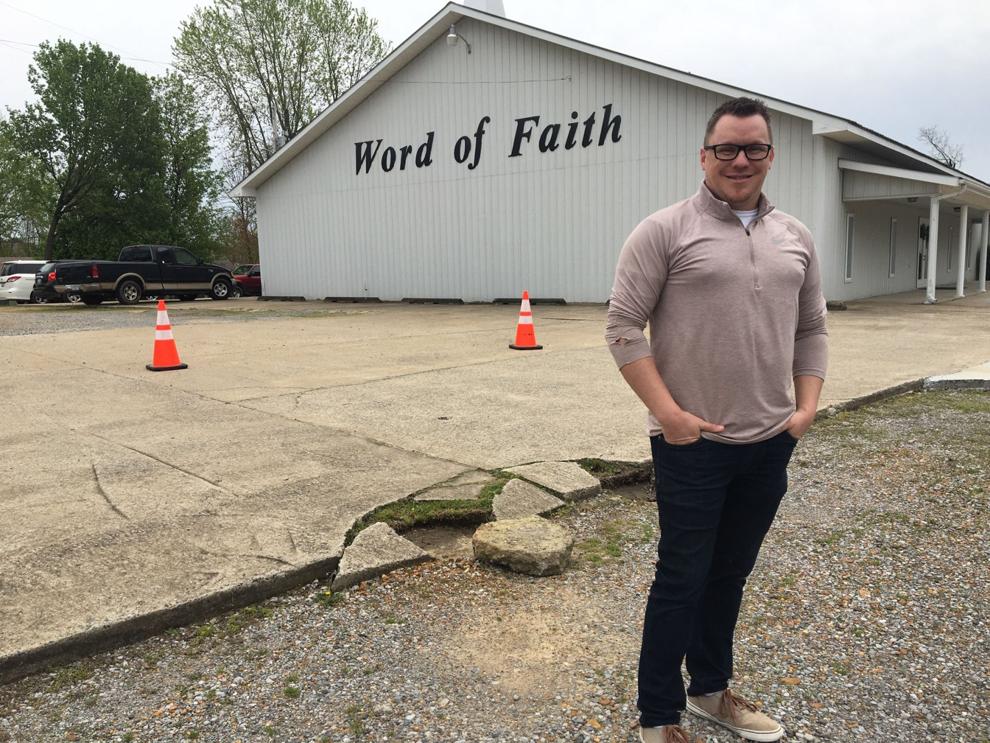 Harp explained that the results will go to your primary care doctor, who will be in charge of reporting to the health department. The director of Graves County Health Department Noel Coplen said they appreciate the help with testing.
The local health department reported the first confirmed COVID-19 test in Graves County on Monday. For more information about that case, click here.
Kentuckians who have questions about the coronavirus can call the state hotline at 1-800-722-5725. To see the latest updates from the state, click here.