PADUCAH — Paducah Tilghman High School students continued their third day of protest against Superintendent Donald Shively on Tuesday.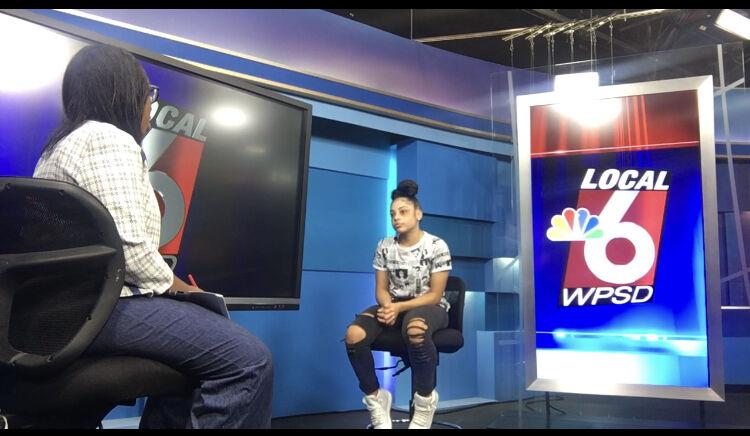 Some students are asking for his resignation a week after photos of him in blackface surfaced online. Shively has committed to a plan of action for the school district that involves teaching anti-racist practices and actions.  
Raul Fernandez, an expert in racial equity and inclusion said a commitment like that shouldn't be taken lightly
"When school districts and politicians and others make these kinds of pronouncements, when they say Black Lives Matter, when they say they want to be anti-racists, that they recognize that it is viewed by others as both a commitment and in invitation to hold them accountable for it," said Fernandez, Associate Dean for Equity, Diversity and Inclusion at Boston University's Wheelock College of Education and Human Development. 
Kiarra Jackson, a student leading the protest at PTHS, asked for Shively to resign. She said she doesn't see a path forward for him as a leader for the district. 
"It will show that the school board is listening to us, they're listening to however many people in the school that are speaking up," Jackson said. "They're listening to the children that are speaking up. They're listening to the children who feel unsafe and disrespected." 
José Vilson, a veteran math educator for a middle school in New York, and the co-founder and executive director of EduColor, an organization dedicated to race and social justice issues in education, said anti-racism in schools can take five to seven year to accomplish. 
"It is not just for black people," Vilson said. "I think people get that confused when it comes from a policy prospective. Anti-racist education is for everybody to undue racism." 
The National Museum of African-American History and Culture says no one is born racist or anti-racist. It said to be anti-racist results from a conscious decision to make frequent, consistent, equitable choices daily. 
Vilson said student's are at the center of the conversation about anti-racism. 
"If you don't have someone who listens to students then how do you build those relationships and transform those relationships," Vilson said. 
He said a plan to implement anti-racism in a school district also involves community help, and a long term strategy to stay the course. 
Fernandez agreed saying for anti-racism to work everyone must buy in.
"You're good experience doesn't cancel out someone's negative experience," Fernandez said, "and because the educational system and other systems seem to work for you and folks like you it doesn't mean it works for everyone else." 
The backbone of anti-racism is committing to make anti-racist choices daily that are carried out with intention.
Christina Torres, the author of 'The Urgent Need for Anti-Racist Education', wrote for Education Weekly, about anti-racism saying "Understanding racism and its roots, questioning our own privilege and biases, and slowly dismantling those systems and beliefs internally and in our schools is a life-long process." 
Fernandez said committing to an anti-racism school system means completely dismantling the current one. 
"Using an anti-racism framework you re-imagine the system so that it absolutely definitively works for Black students," Fernandez said.    
Jackson said she won't stop her protest. 
"Whoever does not like it they'll have to live with it," she said. "Just like we have to live with Shively as our superintendent."