FRANKFORT, KY — A lawsuit has been filed to force Kentucky to use vote-by-mail to "ensure a safe election in November."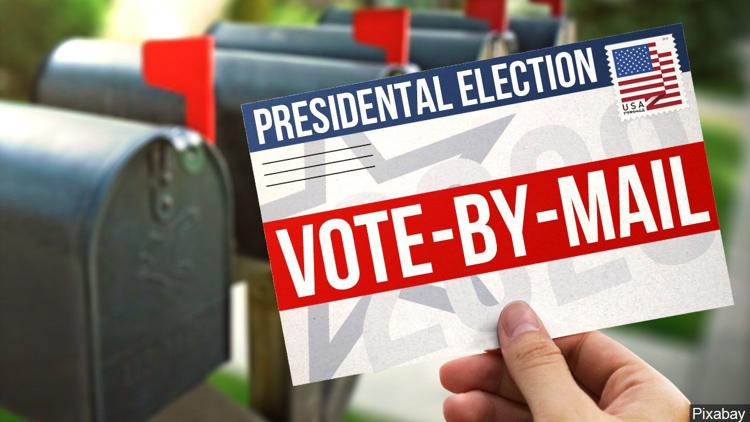 Fair Elections Center, Kentucky Equal Justice Center, and Kaplan Johnson Abate & Bird LLP filed a case in state court Tuesday.
Fair Elections Center says despite the success of expanded, no-excuse absentee in Kentucky's June primary election, state officials have not taken action to use the same rules to make voting safe for the November general election during the COVID-19 pandemic.
As stated in the complaint:
"This is an action... to require Kentucky's election officials to extend the status quo permitting no-excuse absentee voting in the 2020 primary elections through the upcoming general election. This relief is necessary and appropriate to permit the citizens of the Commonwealth to safely vote for local, state, and national leaders during a pandemic that has required massive changes to their daily lives. By delaying Kentucky's primary until June 2020, and allowing for no-excuse absentee voting, Defendants have conceded the necessity of the relief requested. And as the best available science shows that concerns regarding COVID-19 transmission will be at least as serious in November 2020 as they are today, that relief is necessary."
Fair Elections Center says four plaintiffs, including two women from Calloway County, live with health conditions that put them at risk of severe illness or even death from COVID-19.
The complaint says each plaintiff needs to vote by mail to protect their health. Without these protections, the complaint says they and other Kentucky voters will be deprived of their right to free and equal elections. 
The lawsuit lists the defendants as Gov. Andy Beshear, Kentucky Secretary of State Michael Adams, and all members of Kentucky's State Board of Elections. 
In May, Gov. Andy Beshear issued an executive order saying all Kentuckians should utilize absentee voting by mail for the June 23, 2020 primary election if they are able to do so. If people wanted to vote in-person, they were given the opportunity to make an appointment with their county clerk's office.
The plaintiffs argue these same rules should apply for November's general election. The State Board of Elections has not given county clerks explicit guidance for the 2020 general election. Local 6 reached out for comments from the offices of the Governor, Secretary of State, and State Board of Elections, but did not hear back.