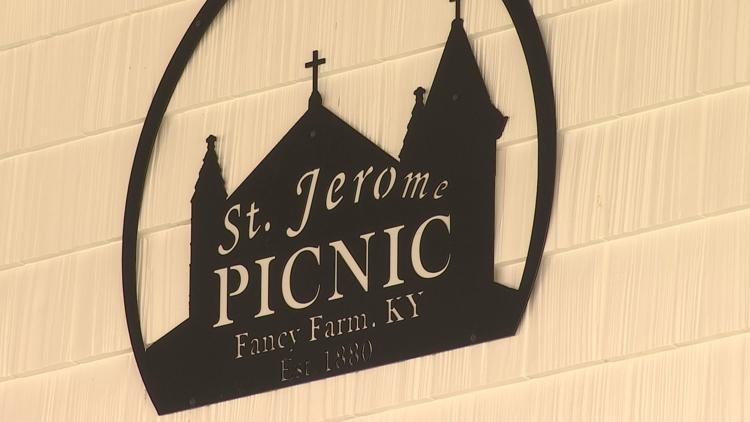 FANCY FARMS, KY -- Every year, hundreds of people make their way to a small, West Kentucky town to hear speeches from Kentucky politicians.
This year, the in-person speeches were cancelled due to the COVID-19 pandemic. But, that did not stop some politicians from taking to social media to make statements. 
Kentucky Congressman, James Comer went to Twitter to speak on the event and what he misses about it. 
First time in 10 years I've not participated in the Fancy Farm Picnic Political Speaking on the first Saturday in August. It was canceled due to COVID. I sure hope it returns next year because it's one of the few times the KY press & major political figures ever visit WKY! #KY1 pic.twitter.com/tJ3Iq3ynEX

— James Comer (@JamesComer) August 1, 2020
Kentucky State Representative, Charles Booker, says he looks forward to going back to fancy farm after the pandemic. He posted a video of a speech he had at a previous Fancy Farm picnic. Booker recently challenged Amy McGrath in the Senate primary for the democratic nomination. 
In KY, this wkend is huge. In normal times, we'd all be together for fellowship, good food, and fiery political speeches. We call it Fancy Farm.

This is from one of my speeches last yr. It may be canceled due to COVID, but the message is still true.

Look forward to going back. pic.twitter.com/ViobfxDgx3

— Charles Booker (@Booker4KY) August 1, 2020
The Fancy Farm picnic is a charitable fundraiser for the St. Jerome Catholic Church. 
Thousands of pounds of barbecue and mutton are being sold this year, even without the political speeches.