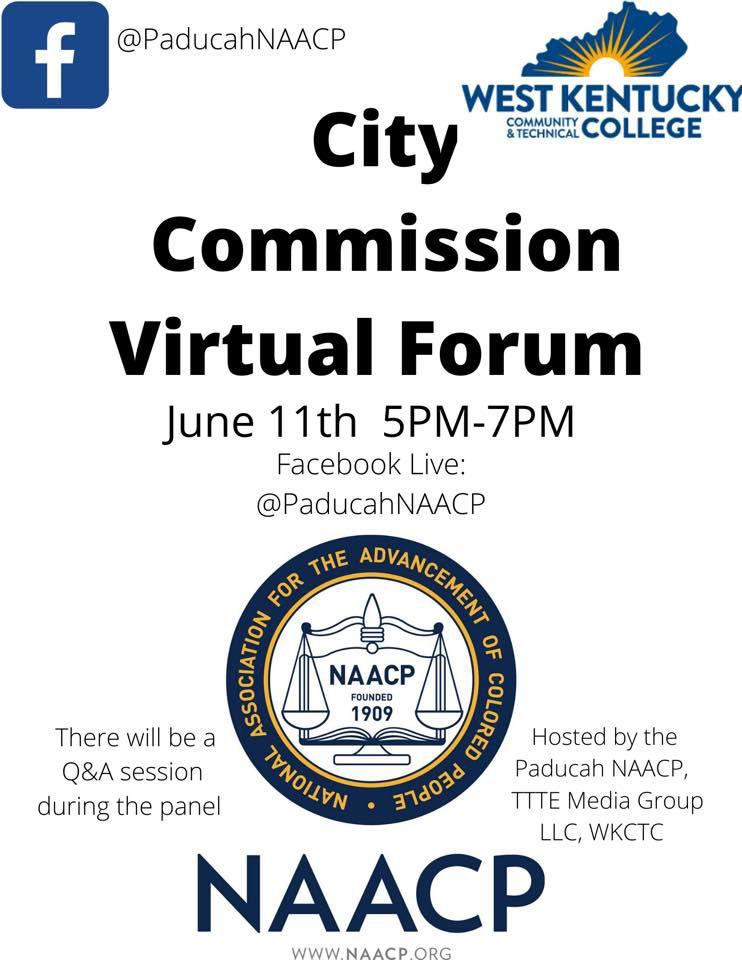 PADUCAH — The Paducah-McCracken County N.A.A.C.P. is co-hosting a city commission virtual forum Thursday, June 11, from 5 p.m. until 7 p.m. 
The forum will be broadcast on Facebook live on the Paducah N.A.A.C.P.'s page and through Channel 2. 
This forum is for the community to be aware of the candidates views and to ask them questions. 
There are 9 candidates running for City Commissioner. Those candidates include John Vontesmar, Mike Reed, Melinda Winchester, Lakilia Bedeau, Carol Gault, Robert Shy, Raynarldo Henderson, David Guess, and Sandra Wilson. 
While Monday marked the first day of in-person voting for the primary election, there are more options to cast your vote this year than in the past. These options include mailing an absentee ballot, dropping off an absentee ballot, early in-person voting, and in-person voting on Election Day. (Click here to see more information about voting options). 
The event is held in partnership with TTT Media Group LLC and West Kentucky Community and Technical College.