PADUCAH — On Tuesday, businessman and mayoral candidate George Bray spent the day at the McCracken County Courthouse speaking with his supporters and handing them water and Gatorade.
Bray said if elected mayor, he'll focus on the budget and being efficient with how the city spends money.
"We have $20 million that we sold for the aquatic center that's now sitting in a bank account," Bray said. "And that money can be used for other things other than the aquatic center."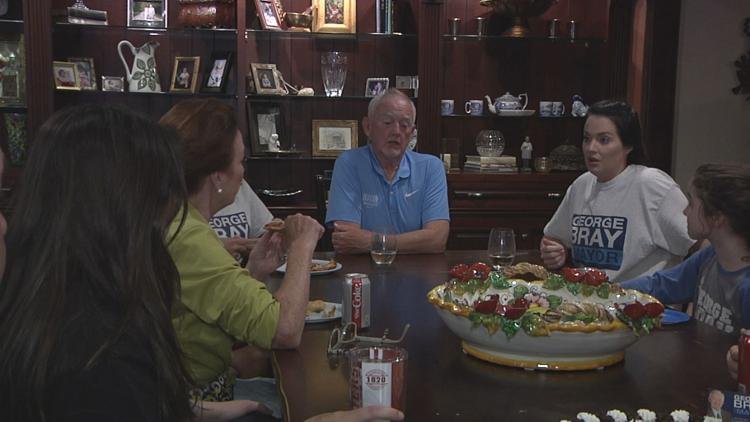 Bray spent the rest of the time at home with his family, enjoying pizza and cookie cake.
"Our election strategy for November is definitely going to change from the primary," Bray said. "So, I'll be beginning to think about that, but nothing is certain until next Tuesday night."
As of Tuesday night, Bray is in the lead, but there are still thousands of mail-in ballots left to count. 
He's ending the evening with a Zoom call to his supporters. Bray said his hope for Paducah is grow the economy and population.
The official election results will be reported next Tuesday June 30.