BREAKING UPDATE: Local businessman George Bray and City Commissioner Richard Abraham are the two candidates moving forward in the Paducah mayoral race. 
McCracken County Clerk Julie Griggs announced the results of last week's primary race Monday. 
Bray received 46.58% of the vote, followed by Abraham with 28.81%. Incumbent Mayor Brandi Harless came in third place with 24.61%.
In the race for Paducah City Commission, eight of the nine primary candidates will move on the the general election. 
The commission candidates moving forward are Raynarldo Henderson with 14.41% percent of the vote, Sandra Wilson with 13.08%, Melinda Winchester with 11.57%. Carol Gault with 11.46%, David Guess with 10.2%, Lakilia Bedeau with 8.89%, Robert Shy with 7.34% and Mike Reed with 4.98%. 
Not advancing is John "Buzz" Vontesmar, who received 4.79% of the vote. 
---
MCCRACKEN COUNTY, KY — The McCracken County Board of Elections is working to scan the last few mail-in ballots and certify totals.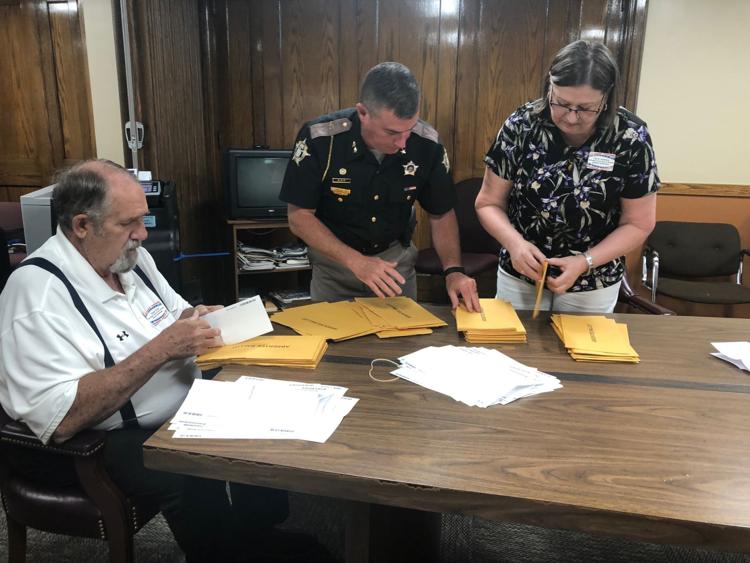 McCracken County Clerk Julie Griggs says she will be releasing election results Monday at 4 p.m. in the County Clerk's Office. 
As of 1:45 p.m., Griggs says there have been 1,100 bad ballots; 15,781 mailed-out ballots, however, this number is not concrete because some people received a mail-in ballot and came to vote in-person; 87% return on mail in ballots, and Monday they counted the last 118 mail-in ballots. 
Griggs tells Local 6 she believes voter turnout will be near 30% when this batch is totaled. 
You can keep up with election results by clicking here. 
Local 6 will keep you updated on the McCracken County elections results both on air and online.