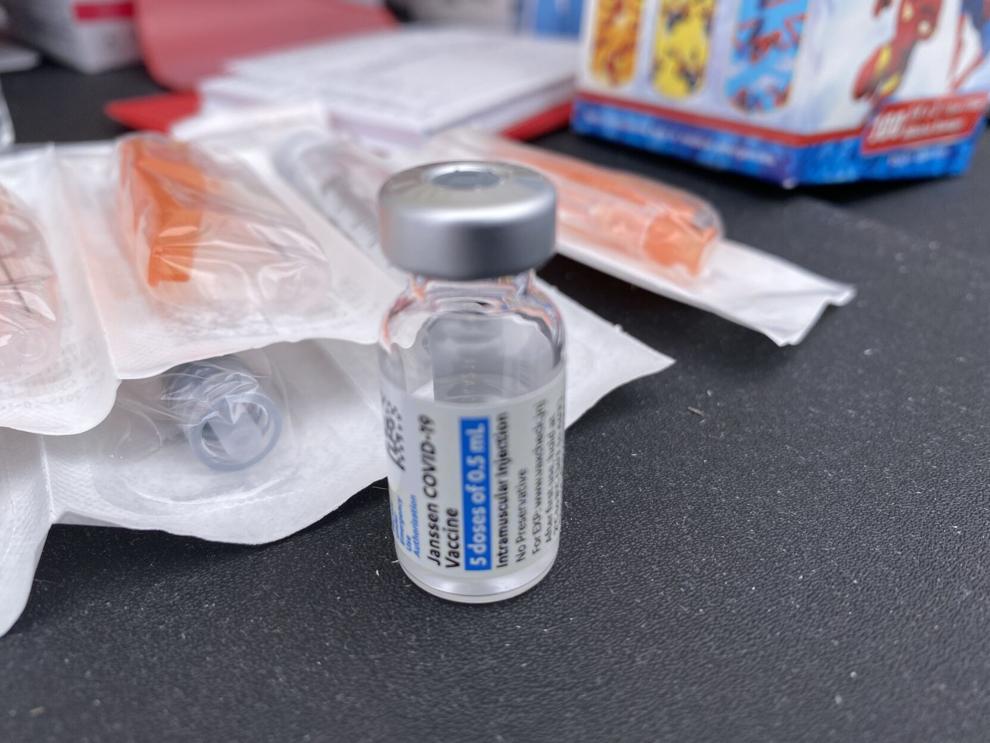 PADUCAH — Local COVID-19 testing sites continue to face pressure as cases rise in west Kentucky.
Every day hundreds of people are going to the Purchase District Health Department mobile testing and vaccine site.
"Typical Monday – lines and lines," said Linda Gaddis, a member of the mobile COVID-19 testing team.
The site behind the PDHD started as a six-week pilot program in 2020. Now, almost a year later, the site has expanded to vaccine distribution and is busier than ever.
"The high school football team was last week," Gaddis said. "We had all the coaches from two different schools. We get lots of Ballard County people. Just inundated with Ballard County people."
Ballard County, like nearly all Kentucky counties, is currently in the COVID-19 red zone. Ballard County Schools has not made a decision yet on mask requirements for the school year.
Right now, school leaders are making big decisions about masking, because after Thursday, the decision to wear masks in schools will be in the hands of local school districts – not the state.
So far, the McCracken County, Murray Independent, Mayfield Independent, and Calloway County school districts have publicly announced they will continue with masks in schools.
Other school districts, such as those in Marshall County, Livingston County, Hickman County, Carlisle County and Crittenden County, are waiting on school board meetings to make final decisions.
Graves County Schools Superintendent Matthew Madding is recommending his school board vote yes on masks. Graves County is also in the red zone.
As of Monday, all west Kentucky counties in the Local 6 area are in the red zone, too.
The PDHD testing site is for anyone 12 and older. It does not perform rapid COVID-19 test results.
The health department on Monday asked people who want to get tested for COVID-19 on Tuesday, Sept. 14, to call 270-709-1318 before going to the testing site. The lab system was experiencing issues Monday. The health department said it expects that system to be up and running again Tuesday, but advised people to call ahead anyway as a precaution. 
The lab issues does not affect COVID-19 vaccinations. You do not have to call ahead to be vaccinated on Tuesday.