MCCRACKEN COUNTY, KY — Government offices are open for business, but their doors remain closed to the public. That's leaving some people who require in-person services frustrated.
The McCracken County Courthouse has signs telling everyone that doors are closed to the public.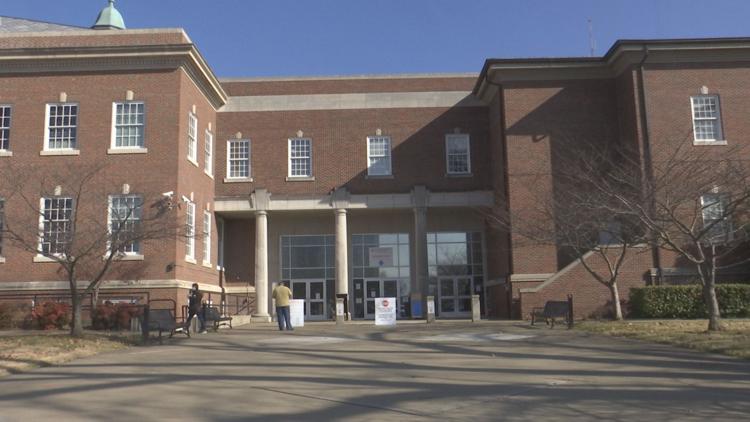 McCracken County Clerk Julie Griggs said her office has been busy since the courthouse closed to in-person services.
"The phone calls have been overwhelming, and you know I understand. It's very frustrating to people that they come in and conduct their business down here," said Griggs. "But, majority of the phone calls are about being able to come in and transfer vehicles from one name to another."
Griggs said her office is operating at half staff, with more work and calls to answer.
"We're doing vehicle, any kind of vehicle renewals, handicap placards, that sort of thing, duplicate titles, we're doing those by mail," said Griggs. "The only thing, we are doing by appointment are marriage license and notary certificates, but they have to make an appointment, then we go outside, meet them outside, and issue it out there."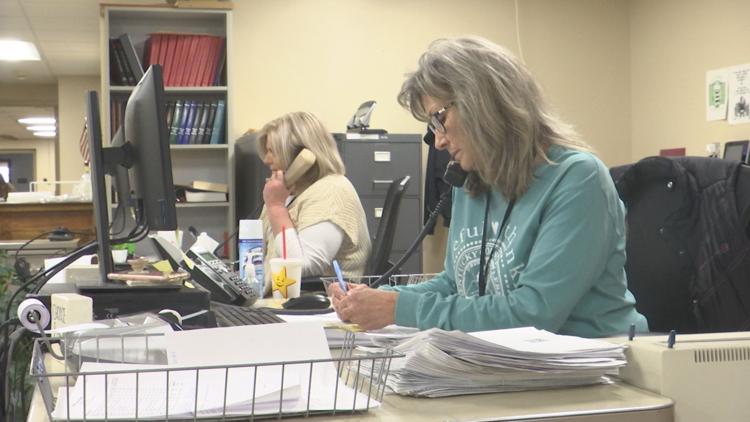 Griggs has concerns about the first week they reopen.
"Hopefully when we do reopen, we will be back to full staff, because if we reopen at only half staff it will be twice the wait, because I have half the staff to be waiting on people," said Griggs. "I know people have already waited six weeks or more to try to get their business conducted as far as transfers, and they want to get down here and get it taken care of as soon as they can, but yeah, I just ask for patience." 
There are two boxes outside, one for the sheriff's office and one for the clerk's office, to take payments for the time being.
The transition has not been easy for employees and residents.
McCracken County Judge-Executive Craig Clymer said he has had to have marriages for people outside.
"Don't want to put love on hold," said Clymer. "We're working with split staff in most offices, so that if one person gets sick, that the other one doesn't, we have some offices here and personnel that are essential for county government operations. "
Clymer is responsible for deciding when and how the courthouse reopens. He said they decide every week whether to open the courthouse. Last week's decision to keep their doors closed was made because of the spike in COVID-19 cases over the holidays.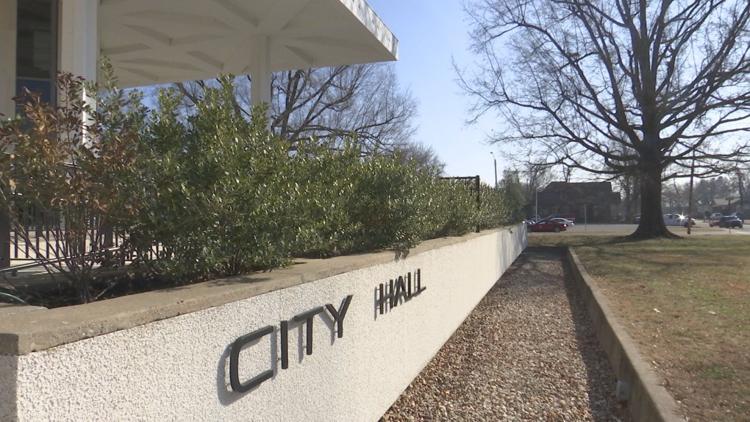 "There's a very few number of services that are not being provided right now and affecting a very small number of people, I think, and we're working on trying to get that accomplished," said Clymer.
"Well, I really think people have gotten accustomed over the years to coming to the courthouse and transacting business, and that's fine, except when you've got a virus that's killing people," said Clymer. "And so we're providing the services, it's a bit unorthodox or unusual, but it's very efficient, I think."
City Hall is also closed. Residents come in to pay their property taxes and a variety of permits.
There are two payments made for property taxes, one by the end of November and another towards the end of February.
"We have the next big round of (vaccines) coming in February, so I am really hoping that we can get city hall open before that time," said Bray. "We just have to wait and see how the pandemic plays out."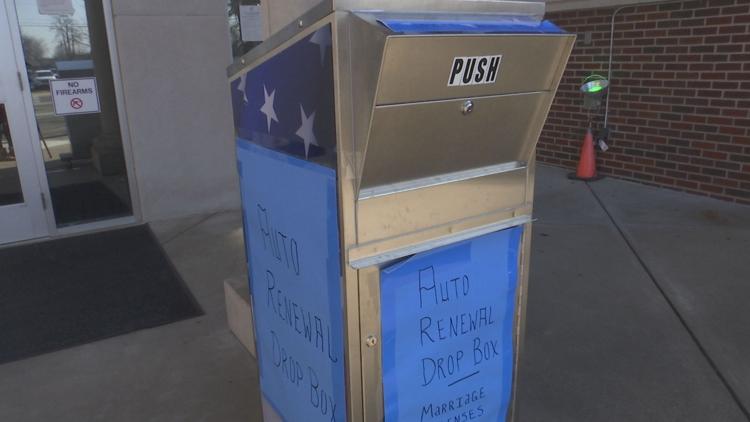 Some businesses have opened at limited capacity with restrictions set in place, but government leaders said they are still weighing their options.
"I think we closed in an abundance of caution because of the pandemic as it was accelerating, there's no evading the pandemic right now until we get the vaccine out," said Bray. "We actually did begin to talk about opening, but so far, the judge and the county have chosen to remain closed."
Paducah Mayor George Bray said his office is working with the judge-executive and county to decide when they will reopen.
"We felt like it would be confusing for our citizens if one of us was open and the other one was closed, we will continue to discuss this, and we want to get city hall," said Bray. "I'm sure the judge wants to get the courthouse open as soon as it can be safe."
The judge-executive and mayor said McCracken County's growing number of COVID-19 cases is responsible for their decision to keep government doors closed.