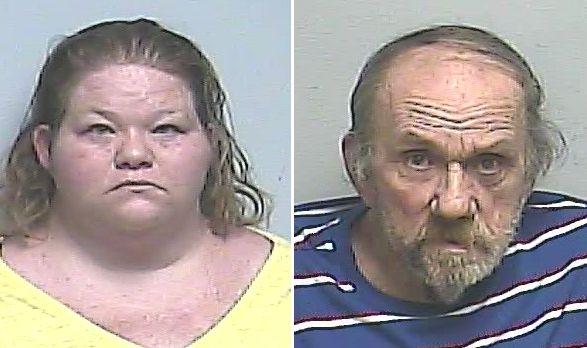 MCCRACKEN COUNTY, KY — It was a no-show again in McCracken County court Tuesday by Jennifer and Harold Campbell, a father and daughter accused of abusing 51 Chihuahuas.
The dogs were found living in a home in conditions investigators say are "hard to put in words."
The Campbells didn't show up to court Tuesday, for the second time. They're facing more than 50 counts of second-degree animal abuse. 
Now, the judge has issued a bench warrant for them.
The next step is for the sheriff's department to find them. McCracken County Sheriff Matt Carter says it appears no one is living at the Campbells' home.
The bench warrant puts them in the e-warrant system. If they got pulled over and an officer searches for their names in the system, their warrant will show up.
Because the new charge they face, failure to appear in court, is for a misdemeanor, they face up to six months of additional jail time. They're also facing up to five years of additional jail time for a bail jumping charge in a separate felony case in McCracken County. 
District Court Judge Chris Hollowell says this bench warrant takes up  resources in the court system and time away from officers who could be dealing with other things.
"That officer would ideally be using this time to track down drugs dealers or look for murderers — not people who don't appear in court," Hollowell says.
Hollowell says for now, all they can do is wait until the Campbells are found and arrested.
The Campbell's next court date will not be schedule until they've been arrested.