MURRAY, KY — Murray State Univeristy students made a thousand paper cranes Tuesday to call for the relocation of the Confederate monument outside the local courthouse.
Members of Murray State College Democrats gathered in front of the monument for several hours to undertake the project.
"There's an old Japanese proverb that says if you fold 1,000 origami cranes, you will be able to make a wish at the end of that, and that wish will come true," explained Megan Reynolds, vice president of the Murray State College Democrats. "So, we're going to fold these thousand paper cranes and wish away the monument."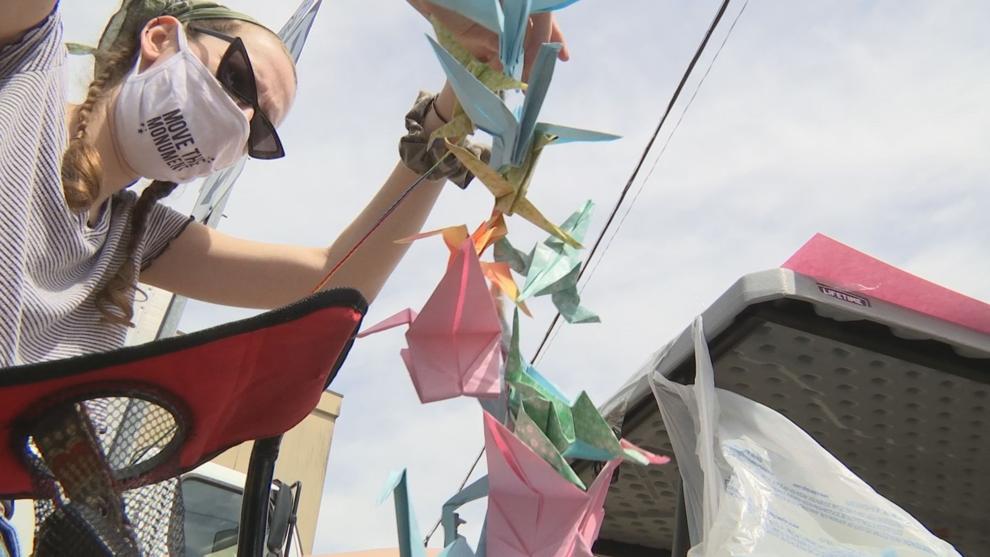 Reynolds said the monument, which features a statue of Confederate Gen. Robert E. Lee at the top, represents hate in a city that touts itself as being friendly.
"It really is a very prejudiced, a symbol of racism and prejudice within Murray," said Reynolds. "It's also a symbol of toxicity, because I think about where it's located, right, and we're on the courthouse square. And that is a place where a lot of people are supposed to go."
While the Murray State students made the paper cranes, people who support the monument also arrived and held signs calling for the monument to stay put. Among them was Mike Cunningham.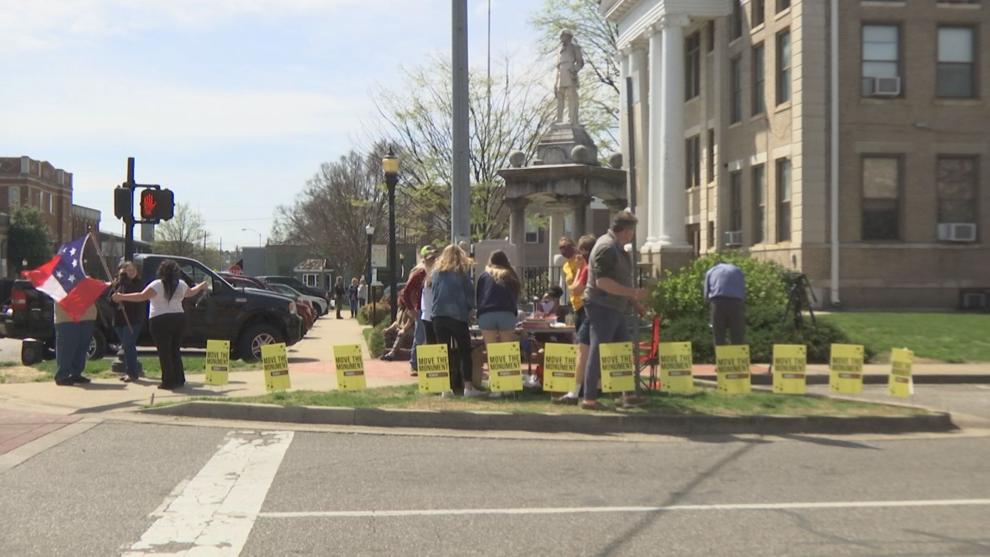 "Because this represents our history. When history's forgotten, it will be repeated, and I don't feel like going through another Civil War," said Cunningham.
Cunningham said the monument is "just honoring the veterans of this country."
The renewed push to remove the monument began in June of last year, when Sherman Neal II, an assistant football coach at Murray State, sent a letter to local leaders, calling the monument "an affront to all residents who support notions of equality and value the American justice system."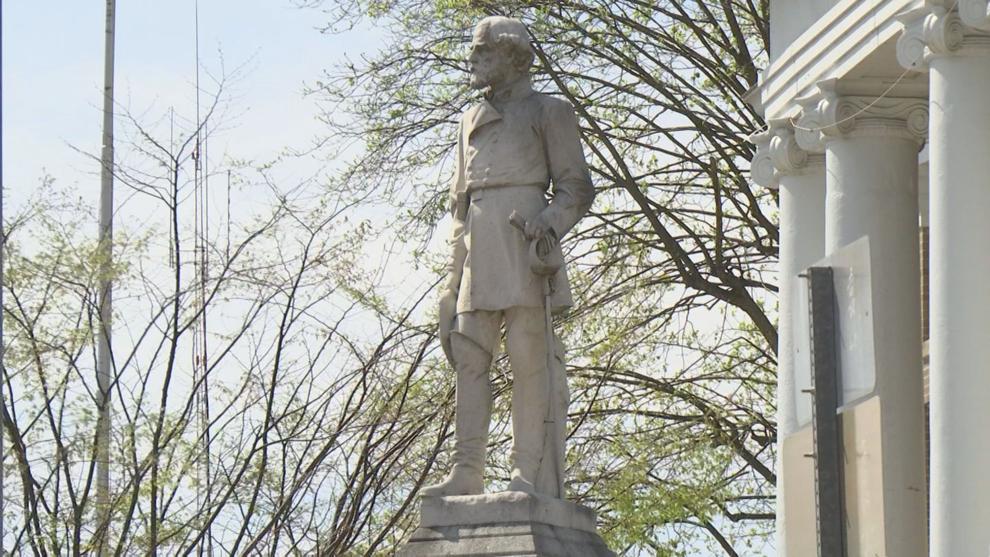 A month and a half later, the Calloway County Fiscal Court passed a resolution stating the Confederate monument will remain where it stands.
The resolution said while the fiscal court is "mindful of the negative connotations that the monument may hold," the court believes the purpose of the monument was to honor the people in Calloway County who fought for the Confederacy during the Civil War, citing the phrase, "In Loving Remembrance," that is inscribed onto the granite.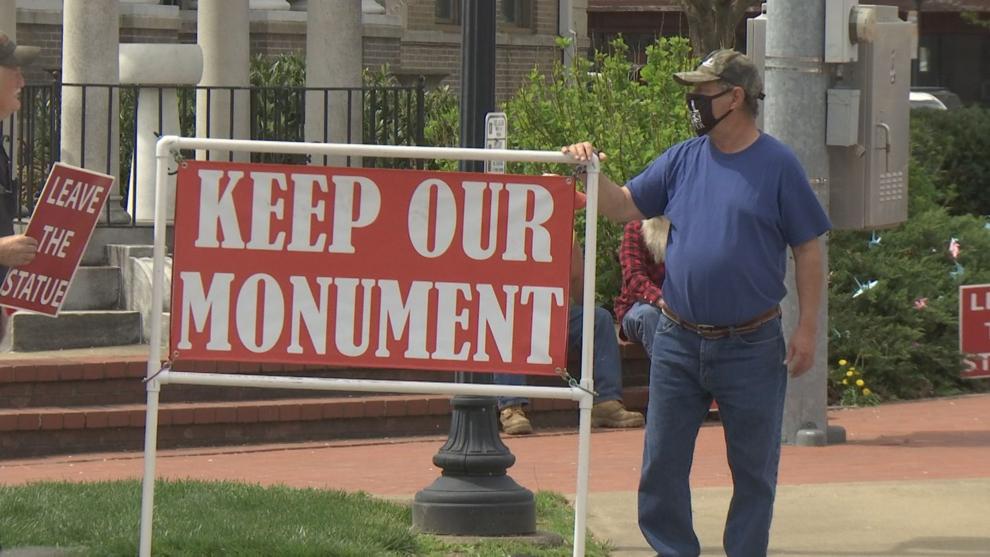 Reynolds hopes to convince leaders to move the monument to somewhere else. But so far, they've had no luck.
"We proposed different locations to them, and usually it's just that we can't get them to have a conversation with us," said Reynolds. "This is going to be a fight that might take a while, but we are committed to it."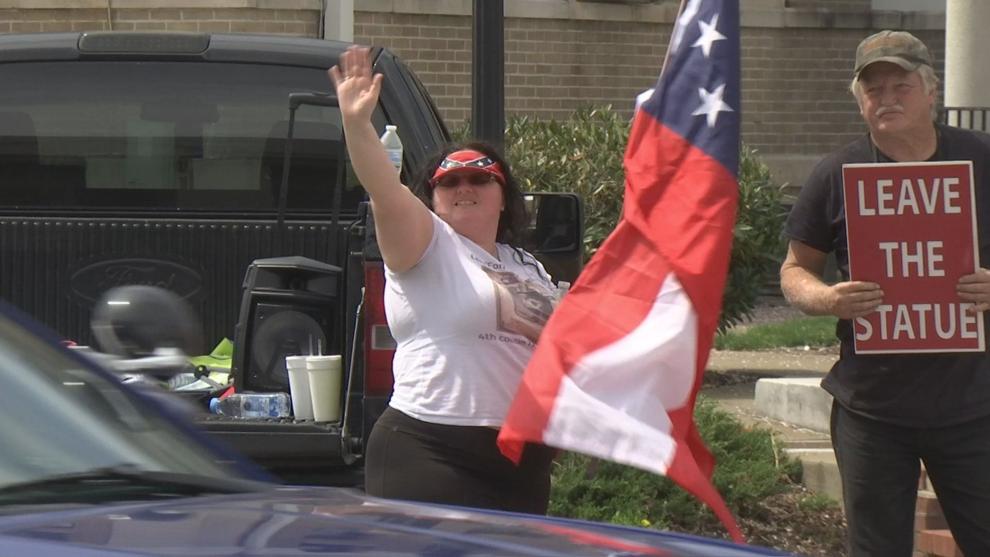 The Murray State College Democrats displayed the origami cranes on the bushes near the Confederate monument Tuesday. Ryan Ackermann, president of the group, said the plan is to pass the cranes to another campus activist group, Sunrise Movement, so it can use them for other events.