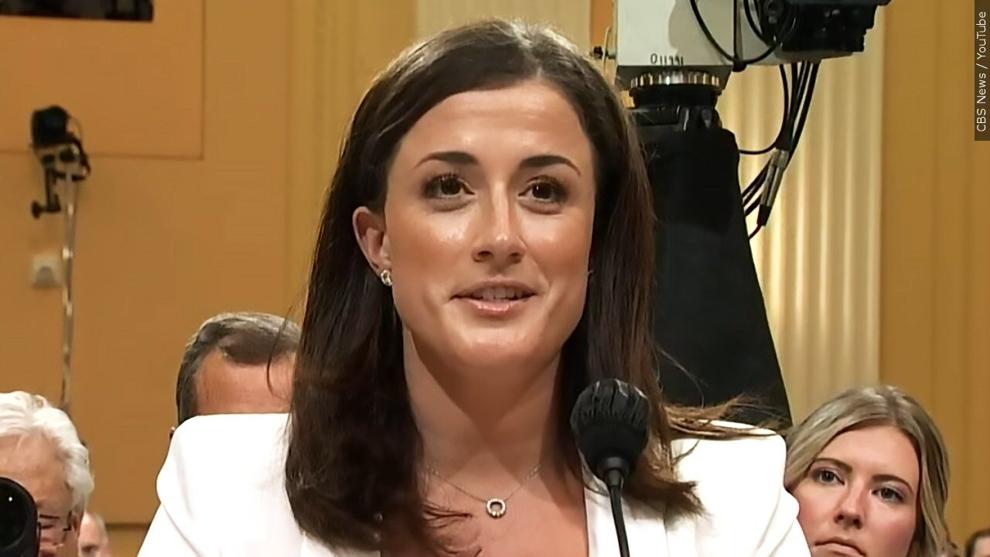 WASHINGTON (AP) — The House Jan. 6 committee held a sudden hearing Tuesday delivering alarming new testimony about Donald Trump's actions that day.
Witness Cassidy Hutchinson is a lesser-known White House aide who had proximity to power as an adviser to the president and his chief of staff Mark Meadows. She rebuffed Trump's team warnings against testifying and provided first-hand knowledge of what she saw and heard in the run-up to the Jan. 6, 2021 insurrection.
She described an angry and defiant Trump who ignored repeated warnings against summoning the mob to the Capitol on Jan. 6 and then refused to intervene to stop the violence as rioters laid siege.