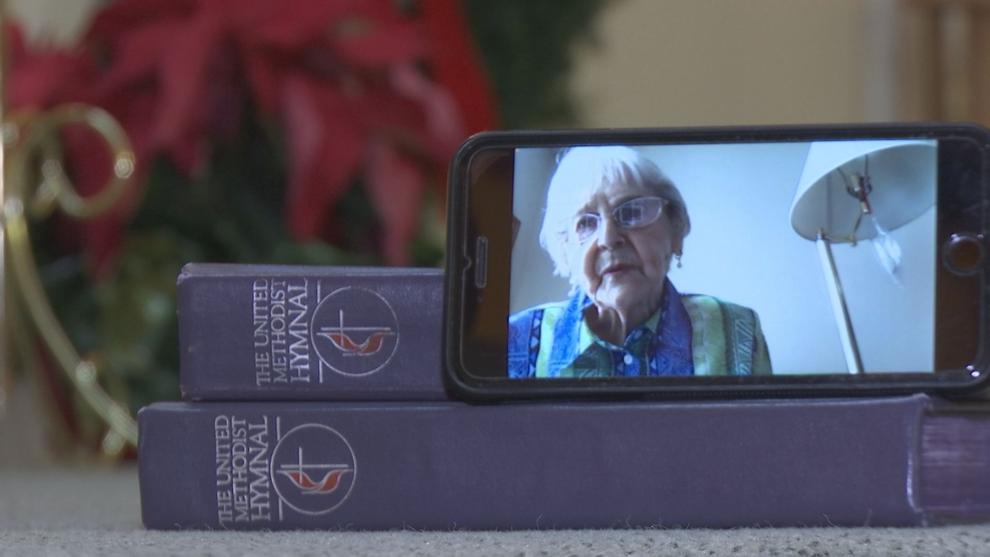 REIDLAND, KY -- A COVID-19 survivor who just turned 103 years old credits her faith and her friends for giving her strength.
Anne Quarles had attended Reidland United Methodist Church for decades before moving to Michigan about two years ago to live at a rest home. Quarle's niece, Carol Anne, is her primary caretaker.
In November, Quarles was diagnosed with COVID-19.
"Extremely tired and coughing, loss of appetite," Quarles recalled. "I just wasn't myself, like a different person."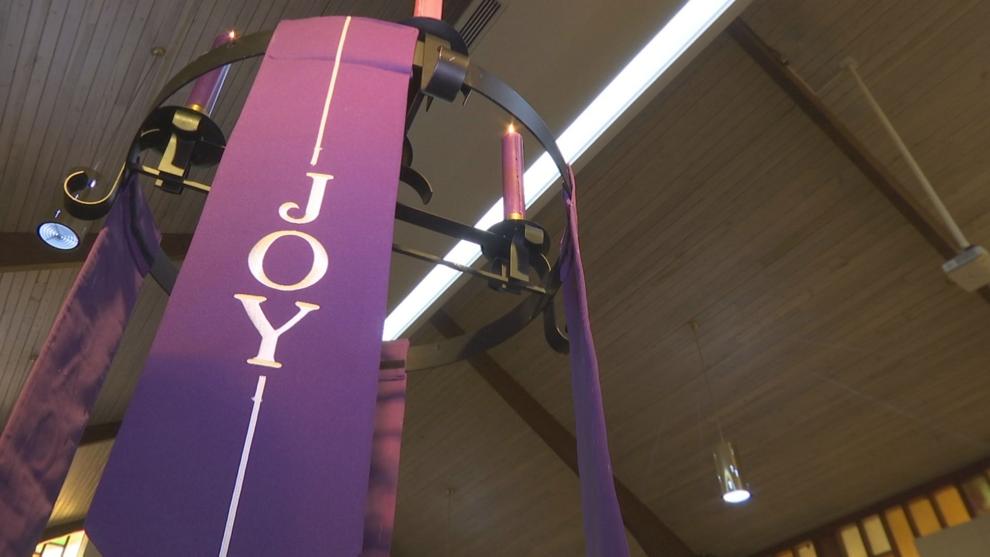 During Quarles' illness, her friends from Reidland United Methodist Church kept in touch with her.
"My telephones at home, they were hardly still, praying for me for my healing and to hang in there. The Lord will be with you. He'll see you through. They just lifted me up, never down. Just lifted me up," Quarles said. "I couldn't have done it without them. The love that I found from them, the caring that brought me strong."
One of Quarles' friends at the church is Joe Burkhead, who Facetimed her regularly while she was sick.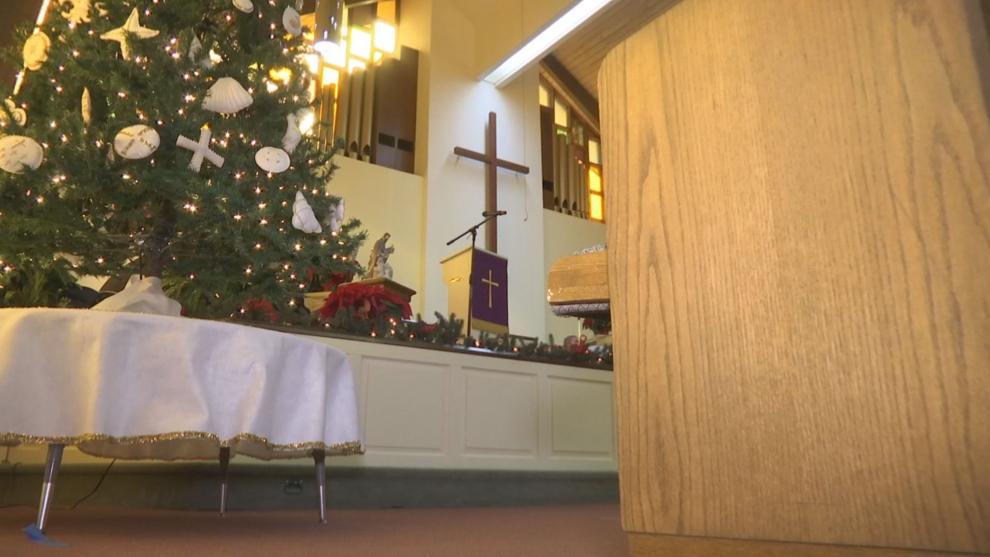 "We called her that day, and I remember (my wife) Cathy telling me that, 'I hope this is not the last time we get to talk to Anne,' because she didn't look like she would make it through the next day," Burkhead recalled. "She was really struggling to be able to sit up in a chair and talk on her iPad."
Fortunately, Quarles' symptoms improved and she tested negative for COVID-19 earlier this month.
"We were inspired, and anybody would be inspired to know that somebody Anne's age can get a severe case of COVID and survive," Burkhead said.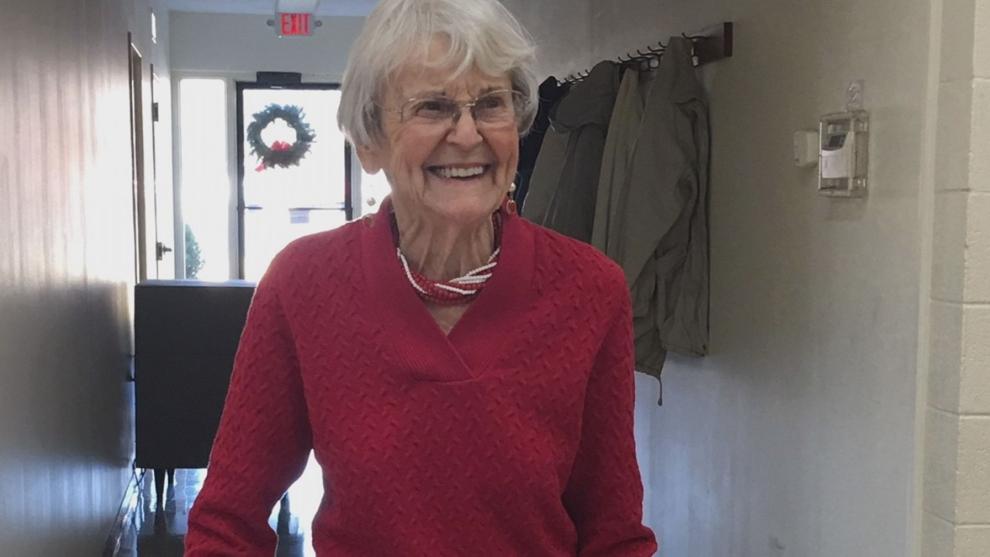 On Saturday, Quarles turned 103 years old. So Burkhead and his wife Facetimed Quarles to sing, "Happy Birthday."
"My people from church, they are just like my family. They sent gifts, cards, telephone calls with so much love," said Quarles. "I was so excited with all this love that they're sharing to me. I just couldn't believe it!"
Quarles said in addition to support from her friends, her faith gave her strength during her illness.
"My Jesus, my lord. Yes sir. I could feel his hand all the time," she said.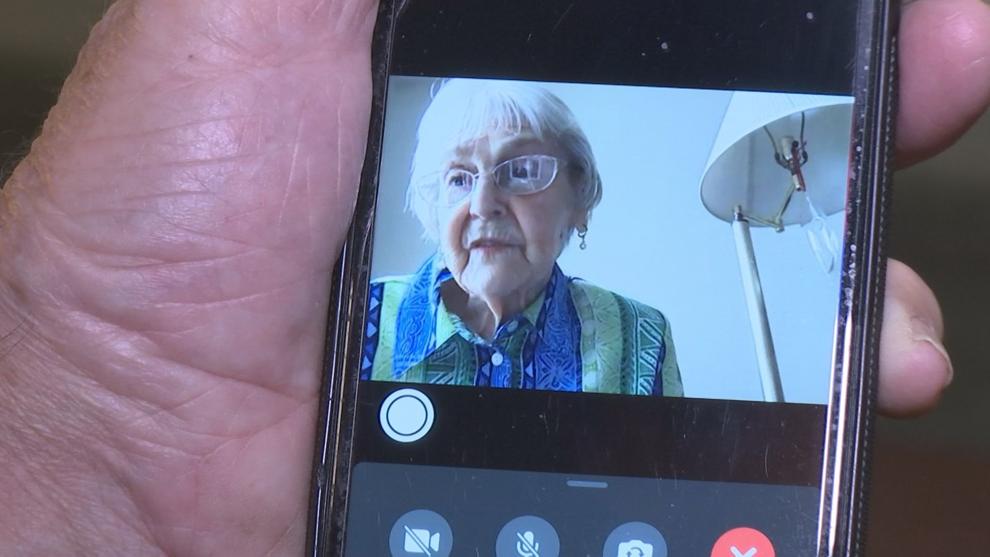 Even though Quarles lives in Michigan, she still watches livesteams of Sunday services at Reidland United Methodist Church. Burkhead said he would Facetime Quarles, then point his phone camera toward the livestream for her to view.