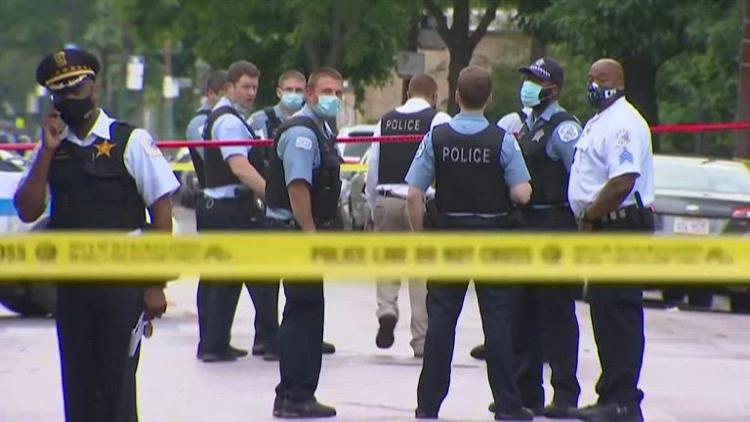 CHICAGO (WMAQ) — Thirteen people, including a 1-year-old boy and a 10-year-old girl have been shot and killed and at least 37 others have been wounded in shootings in Chicago this weekend.
Police say the 1-year-old boy was shot and killed while riding in a car with his mother, who had just left a laundromat on the city's south side.
Someone pulled alongside, and opened fire -- hitting the boy in the chest. A bullet grazed the mother's head. She was treated at a hospital.
"It is not OK that the quality of life in the city of Chicago on the south and west sides means that you can possibly have your one-year-old killed driving to the laundromat," a man in the community told WMAQ in Chicago.
The 10-year-old girl was sitting inside an apartment when a stray bullet came through the window, hitting her in the head.
A teenager was killed in Chicago this weekend as well. Police say the 17-year-old was in a large crowd when he got in a fight, and someone in the group pulled out a gun and shot him.
He died at a nearby hospital.