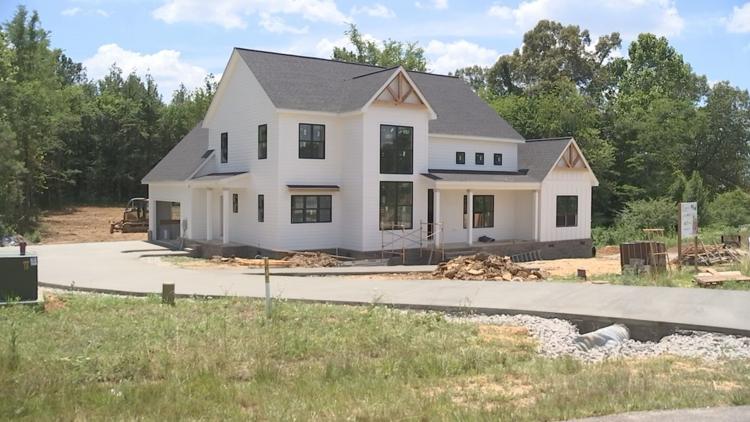 PADUCAH — As of 6:20 p.m., all the tickets for this year's St. Jude Dream Home Giveaway have been sold! That means Local 6 viewers have raised $750,000 for the kids at St. Jude Children's Research Hospital.
Wednesday, St. Jude was able to offer an 800 number, which enabled viewers in all four Local 6 states to buy tickets. The remaining tickets sold out so quickly that St. Jude had to close that 800 number Saturday morning to avoid any rejected credit cards. Sales moved back to online only, which also meant that only Kentucky residents could buy the remaining tickets. The restrictions regarding online ticket sales were set by the state of Kentucky because of the COVID-19 pandemic. See the note below this story for more details on those restrictions.  
The three bedroom home is in the Hill Creek Subdivision in Marshall County, Kentucky. Every $100 ticket provides the opportunity to win the house and/or a secondary prize valued at $1,000 or more. 
More importantly, every cent from each ticket sold benefits the children of St. Jude. 
From all of us at Local 6, thank you to everyone who bought a ticket for this year's St. Jude Dream Home Giveaway. The drawing for the home will air LIVE on WPSD Local 6, Sunday, August 23.
Important note: Because of the COVID-19 pandemic, this year's St. Jude Dream Home event is being conducted under special rules from the Kentucky Charitable Gaming Commission, a division of the Kentucky Public Protection Cabinet. Under an emergency order issued on March 18, the commission suspended all gaming, including charitable raffles. On March 25, however, the commission issued an exception allowing the St. Jude Dream Home fundraiser to proceed. For health and safety reasons, ticket sales are limited to online purchases. The commission also limited the fundraiser to residents of Kentucky.