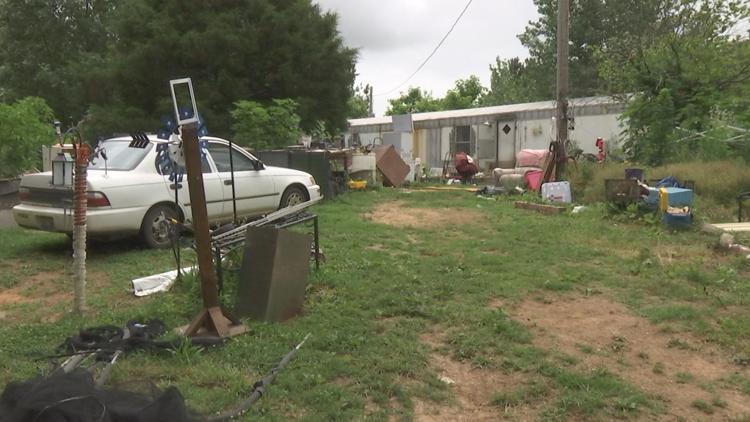 HENRY COUNTY, TENNESSEE - Three people are facing an extensive list of charges after investigators in Henry County, Tennessee, discovered a child in a cage, hundreds of animals living in deplorable conditions, and a marijuana grow operation.
Henry County Sheriff Monte Belew said at about 8:50 a.m. Thursday, he and deputies went to a property on Dale Cemetery Road in Buchanan after getting a call about possible animal abuse.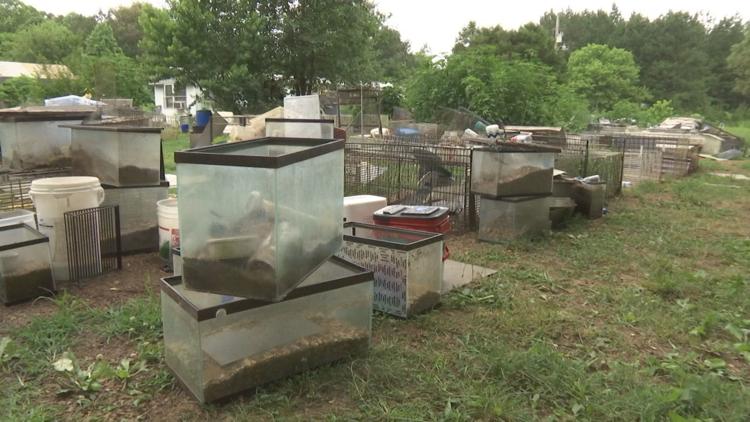 When they arrived at the single-wide mobile home, they went to the front door, which was open. After calling for the homeowner, the investigators saw a small child being kept in a dog cage in the living room.
"The shocking thing of it is throughout the whole trailer, there's no toys, there's no blankets, there's no anything. Everything that child possessed or played with was in this kennel," said Belew. "So you can obviously tell by the wear and the tear on everything on the ground level and then all of the things that were in it, that child spends a lot of time caged up in this kennel."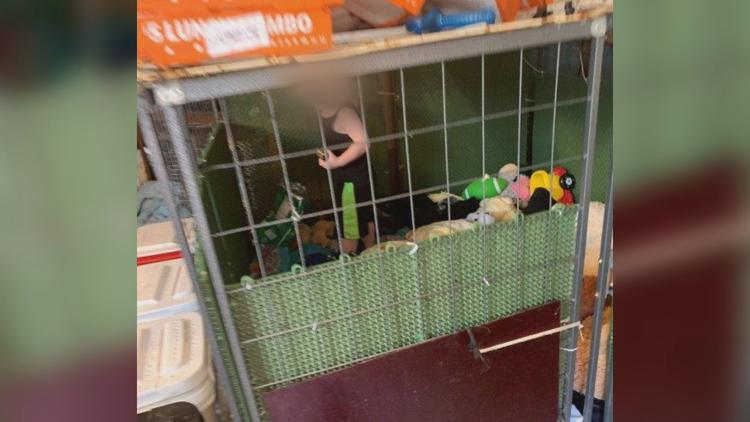 Belew said the boy, who is about a year-and-a-half old, was kept in a cage that was next to buckets containing mice. Three feet to the left was a 10-foot-long boa constrictor.
"There were also seven other snakes, which two of them were right above the child's head right up here," said Belew. "So inside a single-wide trailer, there are eight snakes in the basic living room. I don't know how many mice. I'm going to say 150 to 200 mice maybe - Mice and rats, hamsters - inside the living room.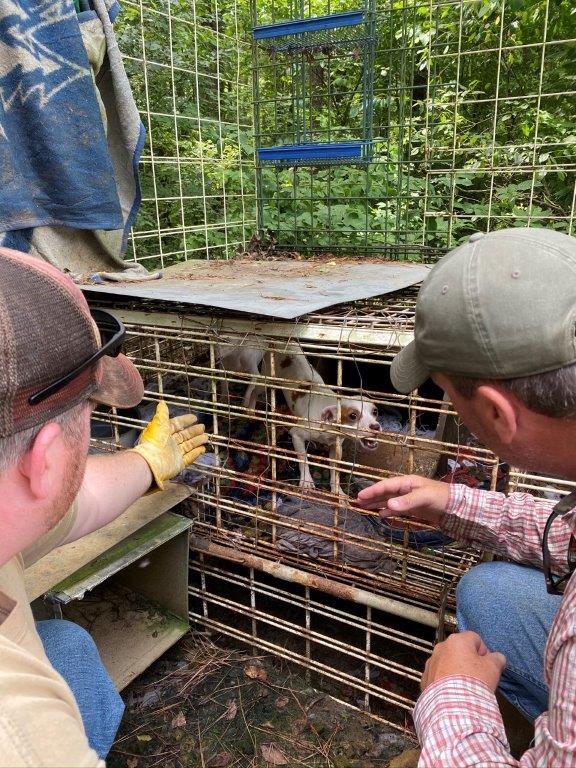 There were also between 15 to 20 dogs running loose in the home, as well as feces, urine and roaches on the floor and on the cage, the sheriff's office said.
"I can't believe people can actually can actually survive and live in these unlivable conditions," Belew said. "And you know, with all the law enforcement years of experience up here, it's hard to find something that actually shocks us. It's hard to find something that will shock my conscience, that says, 'Oh my God, I've never seen this before.' And I can guarantee you none of these gentlemen up here with me have seen this before either."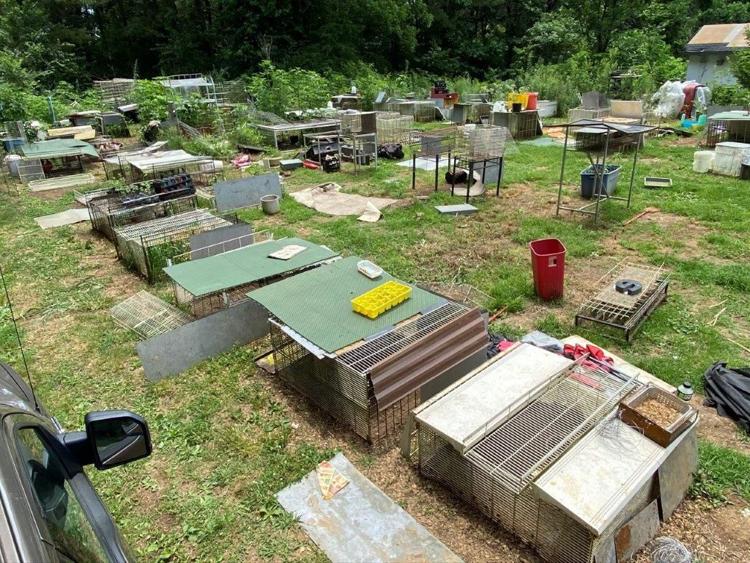 Belew said the boyfriend of the child's mother, 46-year-old Thomas "T.J." Brown, approached the investigators. Deputies soon found the boy's mother, 42-year-old Heather Scarbrough. Also at the home was 82-year-old Charles Brown, T.J.'s father.
Belew said T.J. tried to explain why the toddler was in the cage.
"He told us the reason the kid was in the cage is he cleaned up around and in the yard all day, and he couldn't clean up and watch the kid too. So he puts the kid in the cage," said Belew. "And if you get some pictures or drive by, I think you'll see that nothing has been cleaned up."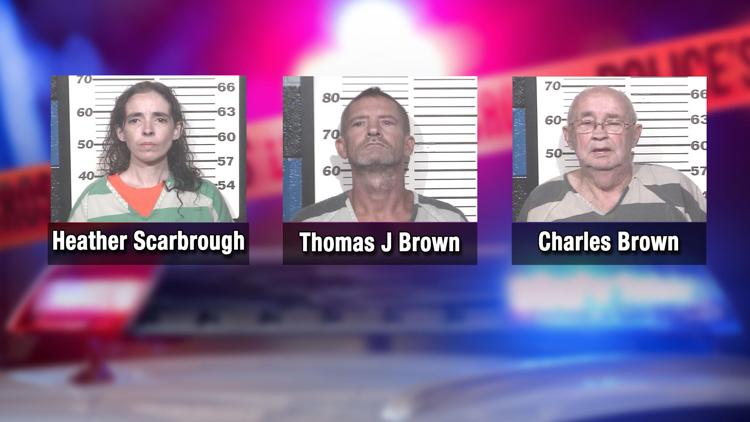 Deputies took the three suspects into custody and helped care for the child until the Department of Children's Services arrived. The department then placed the toddler into safe care, the sheriff's office said. The child had some rashes on his legs and a full diaper.
Deputies remained on scene for the rest of the day to execute a search warrant and help the abused animals. Animal Rescue Corps in Lebanon, Tennessee, arrived at the scene to help.
Ultimately, the following animals were taken from the home to be cared for: 56 dogs, 86 chickens, 10 rabbits, eight snakes, four parakeets, three cats, three sugar gliders (a type of gliding possum), one pheasant, a gecko, and 531 mice, rats and hamsters. The animals were dehydrated and had skin conditions, Belew said. One of the rescued dogs later went into labor. There were also dead animals on the property. 
Animal Rescue Corps (ARC) sent 18 volunteers to the property to help save the animals, said Belew. Dr. Michael Neal and the Paris Veterinary Clinic staff assisted as well. ARC took in all the dogs, cats, mice, rats and hamsters. Meanwhile, Tennessee Wildlife Resources Agency took in the snakes, and the other animals are being cared for by people in the community.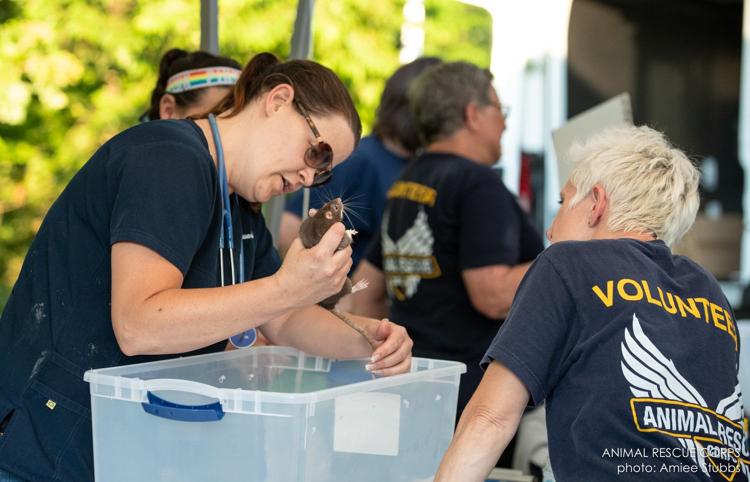 In addition, deputies seized 127 marijuana plants and 17 guns.
All three suspects are in the Henry County Jail, each under a $300,000 bond. They are all facing charges of aggravated child abuse, aggravated animal cruelty, animal cruelty, manufacturing marijuana, possession of a firearm during the commission of a dangerous felony, and possession of drug paraphernalia.
T.J. Brown is also facing a charge of being a convicted felon in possession of a firearm.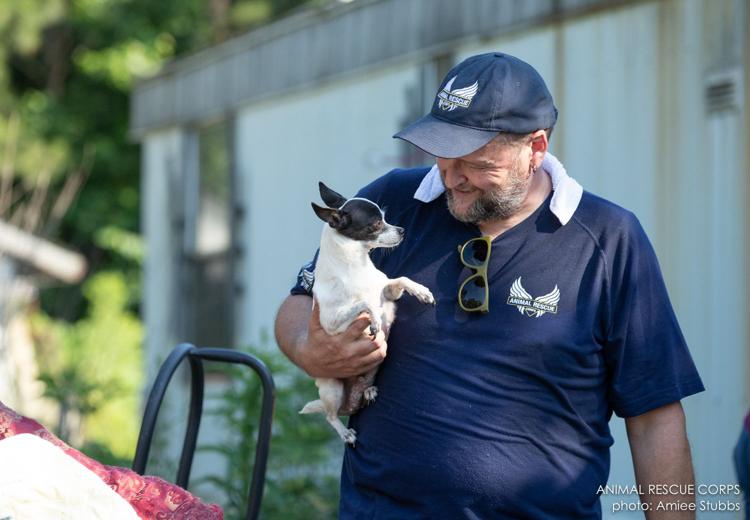 Belew said the the suspects will appear in court on Tuesday, June 30. at 9 a.m.
District Attorney Matt Stowe, who was also on scene much of Thursday to assist, said a conviction of the aggravated child abuse charge alone carries between 15 to 25 years in prison.
As for the toddler, investigators are looking into whether there is a relative who can look after the child.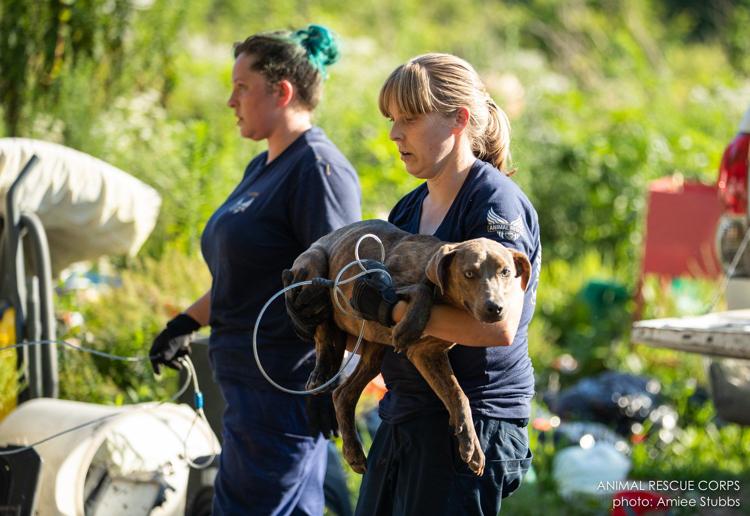 "I am sure that if they have haven't found one yet, they will be looking for a relative family member, or someone of that nature, to care for the child," said Stowe.
Although the exact number of counts for the charges are still being determined, Stowe said they will be "too numerous to list."