PADUCAH - As temperatures drop, many of you may reach for your coats, scarves or gloves to stay warm. While you're bundling yourself, you may also be looking for extra layers for your kids.
Unfortunately, not all kids in the Local 6 area can bundle up. One local man says he's been in that situation before. Now, he's taking the opportunity to turn things around and help kids in our community stay warm.
"I saw a little girl waiting on the school bus, it was chilly. She had a nice jacket, gloves and a hood on her coat but no hat on her head and she was holding her ears," said Billy DeLong. That's when he got an idea.
"I said I know what I'm going to do, I'm going to make some hats," DeLong said. "I said okay, I'll make 100."
DeLong saw Local 6's coverage of the annual Coats for Kids drive; he says he wanted to make sure kids are staying warm not only by wearing a coat.
"100 hats for 100 coats," DeLong said.
Stitch by stitch, he's been hard at work knitting away ever since he made that commitment. He's pretty speedy at it, too.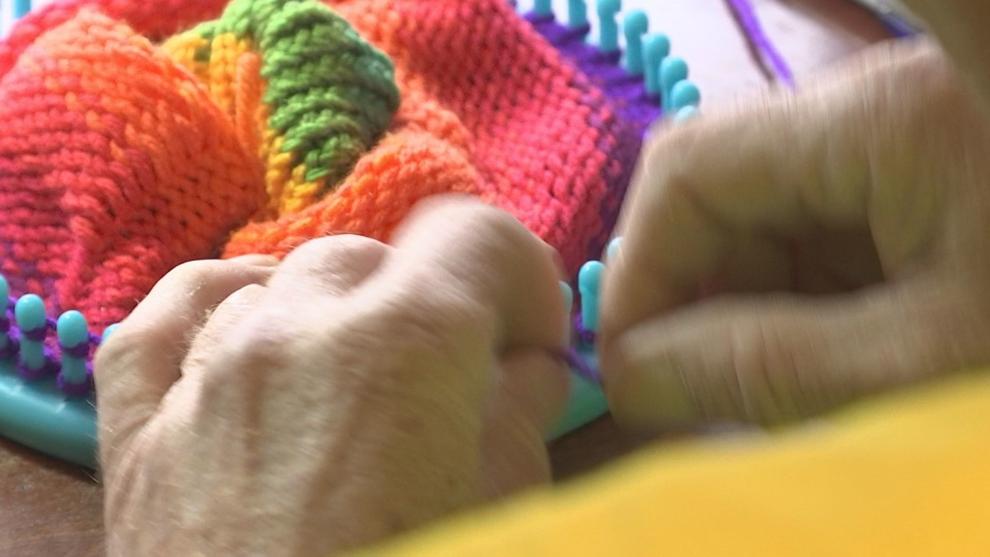 "The pattern is different, they're never the same and they're happy colors," DeLong said. "I have a good feeling I'm going to go over 100, if these fingers will let me,"
Each hat is unique, just like the child who will receive it.
"It's theirs to keep and I just think it makes a difference," DeLong said. He and his wife, Linda, who has been crocheting for decades, work together.
This mission is personal for DeLong. He says he's been that cold child waiting at the bus stop.
"There have been some times in my life that it wasn't all so great. I know what it's like to want a nice coat or maybe a hat or a box of groceries," DeLong said. "When they get on that bus, or they walk into that school, and they have a new coat they have a whole new attitude. It doesn't take much, the simplest things can just brighten someone's day."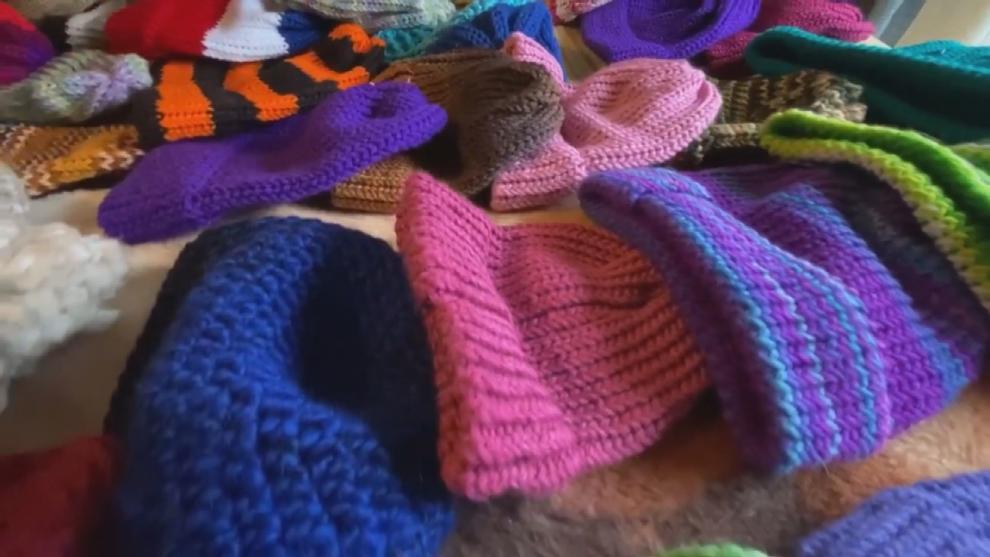 Something that may not seem like much to you, may mean the world to someone else.
"I hope it'll make that child smile," DeLong said. "If you can put a smile on someone's face at least once a day, that's what life is all about. That's just the way it is."
As of Tuesday, DeLong is 50 hats short of his goal.
He's already donated some to Starfish Orphan Ministry in Paducah, and plans on donating the 100 to local school districts, organizations and Coats for Kids.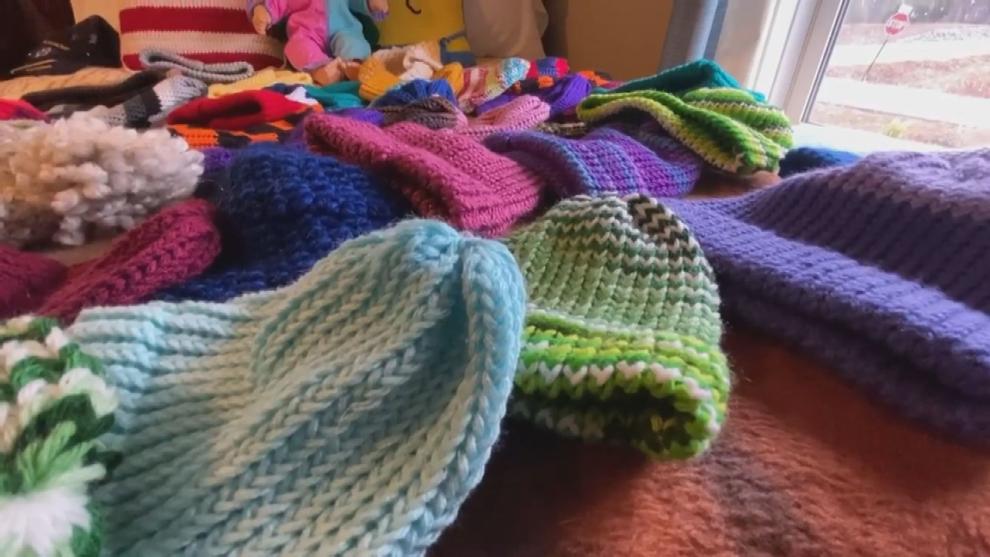 If you'd like to make a yarn donation, or maybe help make a hat or two, you can send a letter to 20 Park Ridge Rd., Gilbertsville, KY, 42044.