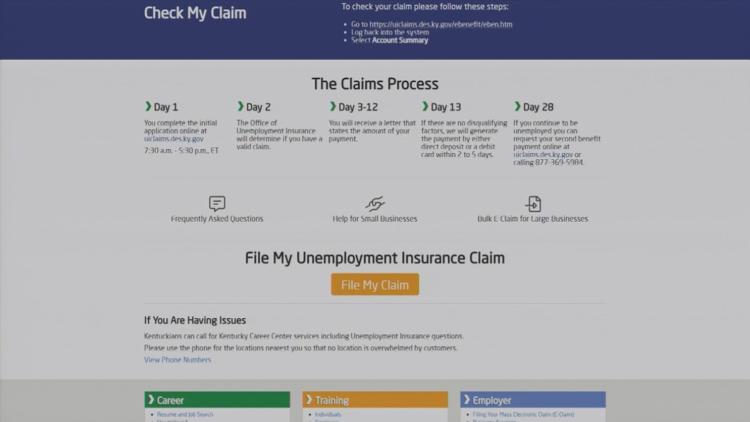 PADUCAH — Providing for your family is a growing concern as the COVID-19 pandemic continues. Americans around the nation are being laid off, forcing them to turn towards unemployment. Increased demand for unemployment insurance is causing a backlog of calls in Kentucky. 
Last week, Mitch Coy spent hours working to get his check. After getting his first payment, he's sharing some words of advice to people who are still going through the process. 
"You have to just be persistent. You really have to. It's really just kind of the situation where you have to be your own advocate," Coy said. 
The state is making sure people are keeping an eye out for denial letters they might have received for unemployment insurance. 
"If you received that, it can be disregarded. It's something that is automatically generated, and you may actually receive your first payment before you receive your approval letter," Kentucky Education & Workforce Development Deputy Secretary Josh Benton said during Gov. Beshear's COVID-19 news conference on Tuesday. "But we went ahead and processed payments for those that qualified."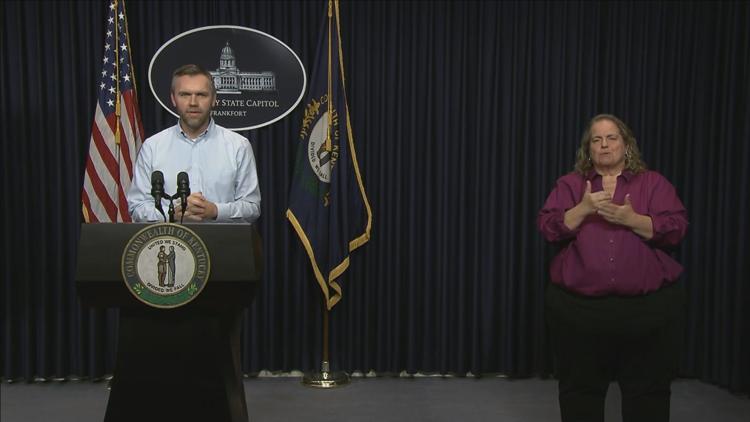 Coy thinks it's important for people to keep busy while they wait for their unemployment applications to process. 
"To some degree, it is taking your mind off the problem. You want to always be conscious of it, and always know what your next step needs to be," Coy said. "But if you just sit there and think all day long about how I'm not getting through, and I'm not getting through, and I'm not going to get a check, and then what am I going to do? It just helps you to be able to focus on something else in that interim."
The Kentucky Career Center's website provides the schedule for when you can file your unemployment claims. 
Here's what information you'll need to have ready: 
Personal information
Social Security number or alien registration number
Date of birth
Mailing address
Phone number
Employer information for the past 18 months
Business/company name
Business/company mailing address
Business/company phone number 
Dates of employment
Reason you are not working for each employer
The state is asking people to be patient as they're dealing with thousands of calls every day. The staff for taking unemployment claims has increased from 12 employees, to more than 1,000.
The Paducah Area Chamber of Commerce will hold a Zoom meeting at 10 a.m. Wednesday. To join the Zoom meeting, go to zoom.us/j/101317748. The dial-in number is 312-626-6799, and the meeting ID is 101 317 748.