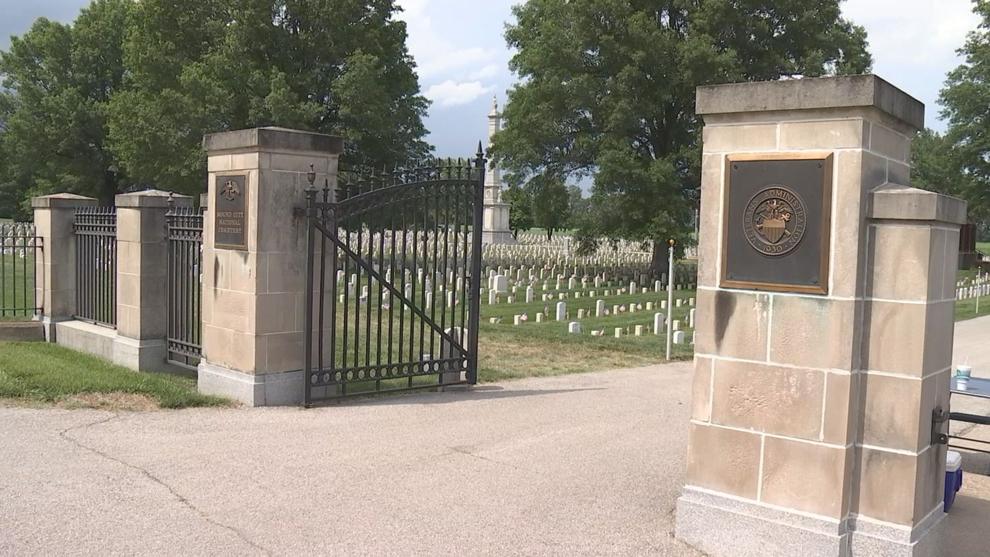 MOUND CITY, IL — On Memorial Day, we honor the brave men women who died in service to our country. Volunteers in Mound City, Illinois, worked Thursday to place about 9,000 flags at Mound City National Cemetery. Skip and Aggie Paul, who both served in the Army, helped put flags out for the first time to honor their fellow service members.
"You just see how many people that just keep their time and their lives for the country," Aggie said.
"But it's what we've always wanted to do, and never got a chance," Skip said.
The National Cemetery Administration says a Memorial Day service can't be held at the cemetery because of the pandemic. The Mound City Cemetery Preservation Commission is organizing one at Veteran's Park, just down the road from the cemetery. Tom Mueller, the preservation commission's president, says it's difficult to not hold a ceremony on the cemetery grounds.
"Without being able to get together for the fellowship of one another together to express our gratitude is kind of frustrating," Mueller said.
Despite the cemetery being closed to an event, the Pauls are still happy to be able to place flags. The cemetery means a lot to them, and it's where they plan to be buried. 
"We go three generations of retired military, over 100 years of service to the country," Skip said. "So, you know, this is always a special place."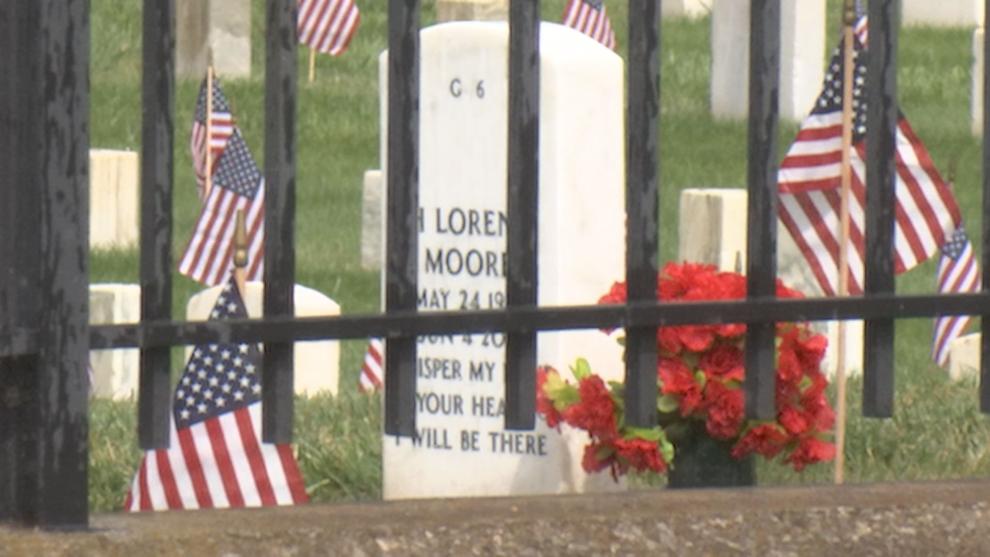 "It's one thing to drive by and see the cemetery, but when you're out there it kind of gets you there," Aggie said.
The Mound City National Cemetery is open to the public and those with family buried there. The Mound City Cemetery Preservation Commission's Memorial Day Ceremony will be held Saturday morning at Veteran's Plaza on Main Street. It starts at 10 a.m.