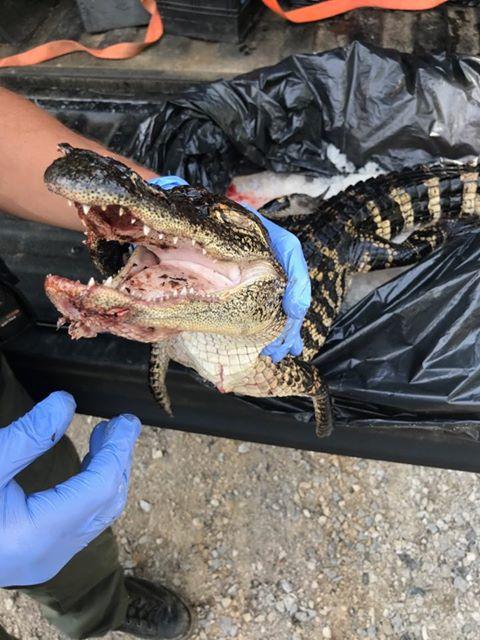 MARSHALL COUNTY, KY — Lakegoers got a surprise Saturday when they saw an alligator at Kentucky Lake.
Conservation officer Lee Cope with Kentucky Department of Fish and Wildlife says the department got a call about an alligator near the paddle boat area, close to Kentucky Dam. When they got there, sure enough, an alligator was in the grass near a road.
Before Fish and Wildlife arrived, the alligator was apparently injured by a boat. The animal later died because of the injuries. Alligators are not native to this area.
Fish and Wildlife officers believe the the alligator was dumped in the area. Cope says it may have been someone's pet. They do not believe any other alligators were dumped in the area, and Cope says people should not be concerned.
WPSD viewer Rob Terrell shared a photo of the alligator with WPSD Local 6.