MCCRACKEN COUNTY, KY — A burglary has interrupted a nonprofit's daily schedule. Someone stole a part from a van belonging to St. Vincent de Paul in Paducah, a catalytic converter.
This is the second nonprofit in the area targeted by criminals this week. Local 6 reported severe damage at Marcella's kitchen in Benton, Kentucky on Monday.
The thief or thieves who stole the catalytic converter from the St. Vincent de Paul van also tried to take the same part from a box truck the nonprofit owns, but could not get it out.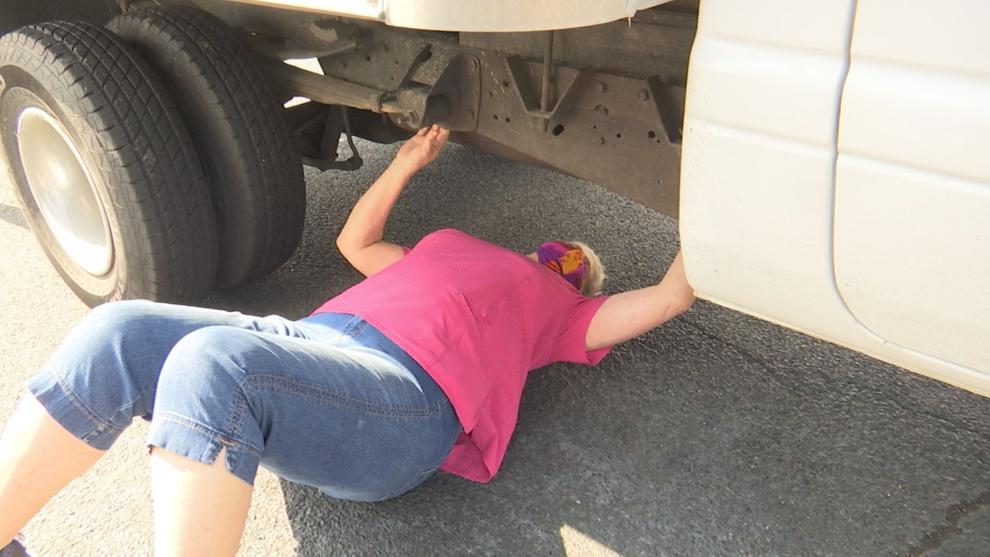 Store Manager Norma Cox showed Local 6 the damage. Cox discovered on Monday a broken gate. On Tuesday, she discovered the van's catalytic converter was stolen and the box truck was cut into.
Cox started the box truck which gave an odd sound, while the engine ran.
"This sound is not normal for a Dodge truck," said Cox.
She was frustrated. Cox got underneath the truck to show where the damage had been done.
"If they got this piece off from here to the other end, this is about, this one here you could probably get about $800 for," said Cox. "But the one they took off from our ford van they could get $1500 from a junkyard that don't require IDs, shame on them."
Rodney Key with Auto Salvage of Paducah said catalytic converters contain three precious metals: rhodium, platinum, and palladium.
Key said depending on the market, one of them can go for anywhere from $300 to a little more than $2,000. He said for people who have to replace it, it could cost $2,000 to $3,000, maybe more.
The damage means the non-profit cannot pick up meats, that local families depend on.
"Chicken, roast, pork chops, fish cause we got a lot of people that need certain types of food and they've taken it away from us," said Cox.
She showed their meat freezer which was almost filled to the brim with frozen bread and some meats.
They are also unable to pick up hygiene products for right now, but with all of these hurdles, they can only move forward.
"We are adding more cameras, security lights outside, changing the gates," said Cox.
They will have to pay for the damages now to get back into their routine.
"We weren't able to go and get food for the helpline, so it's postponed us for two or three days. One of the other volunteers had to use her own van to go get this [frozen meat], and it's not a big deal. It's what we do, " said Cox. "But still, you're taking away, that's going to be over $3,000 probably to fix it, so that's taking away from the needy families in Paducah."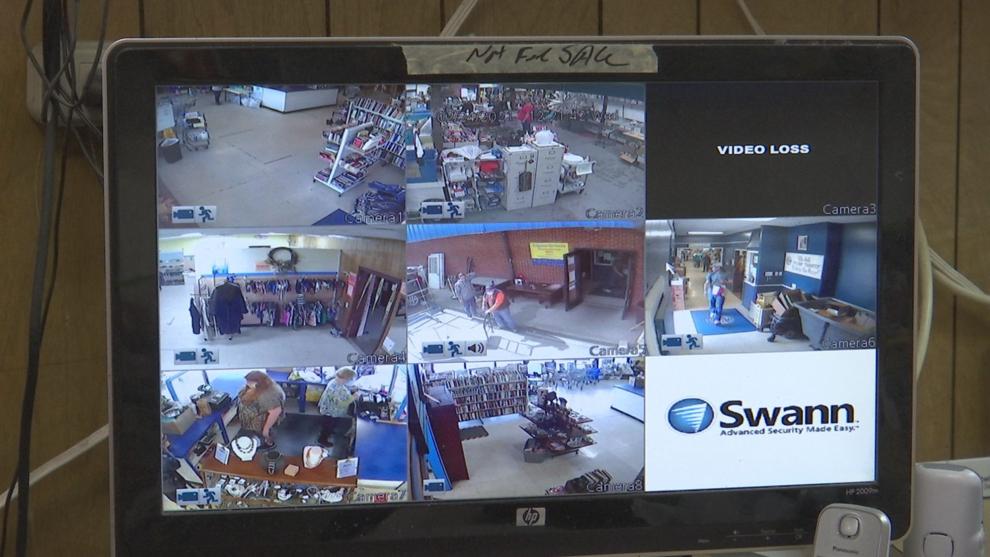 The store manager said she can't imagine why someone would do this, but she wants them to understand one thing.
"That's just not right to hurt other people and other families. If you need help, come here and we'll help you. There's too many people out there that will help you," said Cox. "All you're doing is hurting others."
St. Vincent de Paul does have a surveillance system, but they do not have cameras pointed at the gate. They will change that very soon.
McCracken County Sheriff Matt Carter said they do not have any updates on the theft case at this time. Carter advises people, especially churches and nonprofits with vans, to be vigilant and park them near surveillance cameras.
Carter said thieves generally go for those vehicles because they are left in parking lots for days without use.