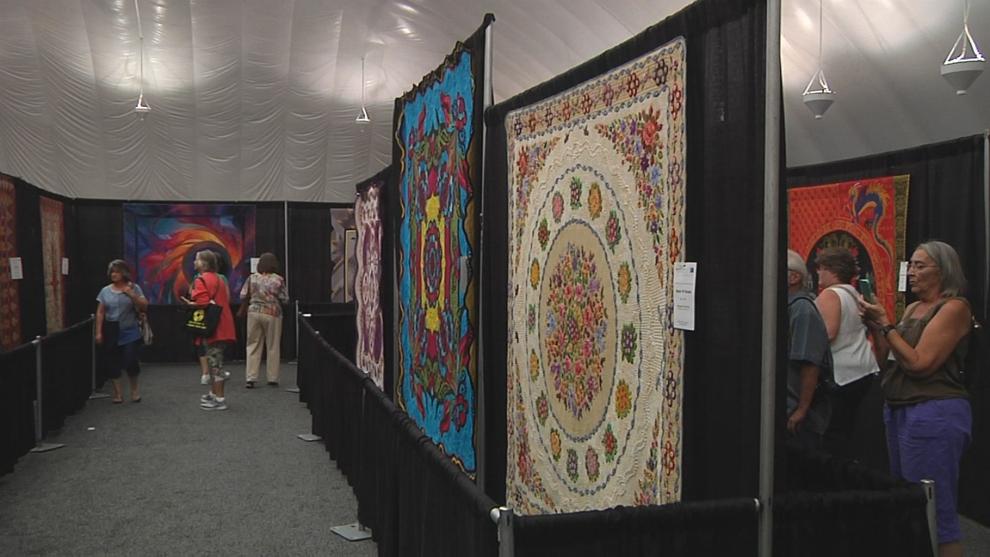 PADUCAH — It's official: Paducah's QuiltWeek will be back in 2022. 
In October, AQS announced the cancellation of all its 2021 QuiltWeek shows, including in Paducah, due to ongoing public health concerns because of the COVID-19 pandemic. Paducah QuiltWeek 2020 was canceled because of the pandemic as well. 
QuiltWeek brings thousands of quilters from across the U.S. and the world to Paducah for the quilt contest, exhibits, workshops, lectures and vendors. The tradition will continue next year, AQS announced Monday via social media. 
The quilting organization says the 2022 Paducah QuiltWeek will be held from April 27 through 30. Show hours will be 9 a.m. to 6 p.m. Wednesday through Friday and 9 a.m. to 4 p.m. Saturday. 
QuiltWeeks will also be held in Daytona Beach, Florida, from Feb. 23 through 26 and Grand Rapids, Michigan, from Aug. 17 through 20.  AQS also announced a new QuiltWeek for 2022. It will be held in Branson, Missouri, from March 23 through 26. 
Registration for Paducah's QuiltWeek will open on Jan. 18 for members and Feb. 18 for general registration. 
Quilters looking for more information on registration for QuiltWeek 2022 can visit quiltweek.com/registration.