WICKLIFFE, KY -- High water and flooding have forced the Cairo Bridge to close a few times in the past several years. 
Some neighbors are concerned it could soon close again. 
The Ohio River's levels are at about 48 feet and are expected to climb in the next few days. 
The state said there is not a reason to worry right now.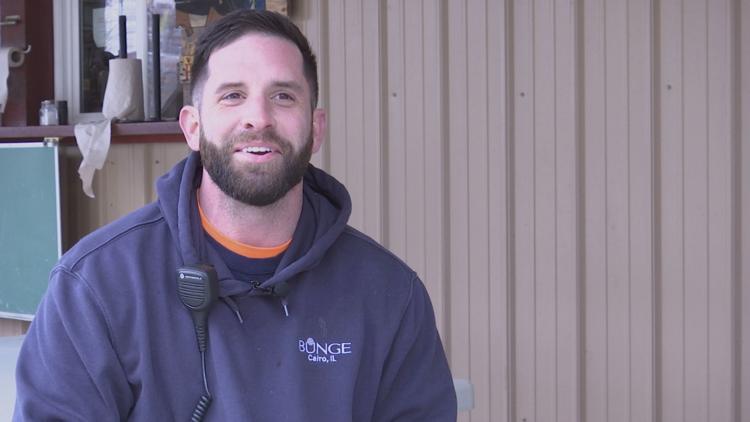 Brandon Speed grabbed lunch at Kentucky Hillbilly Barbecue in Wickliffe.
"I gotta take the bridge everyday," said Speed. 
He lives in Mayfield, Kentucky, and works at Bunge, a soybean processing facility in Cairo, Illinois.
He drives 45 minutes every day across the Cairo bridge, but when it is closed, his commute changes.
"It adds about 45 minutes to an hour to my trip." said Speed. "I have to go from Paducah through Metropolis, and around Karnak, and come down that way."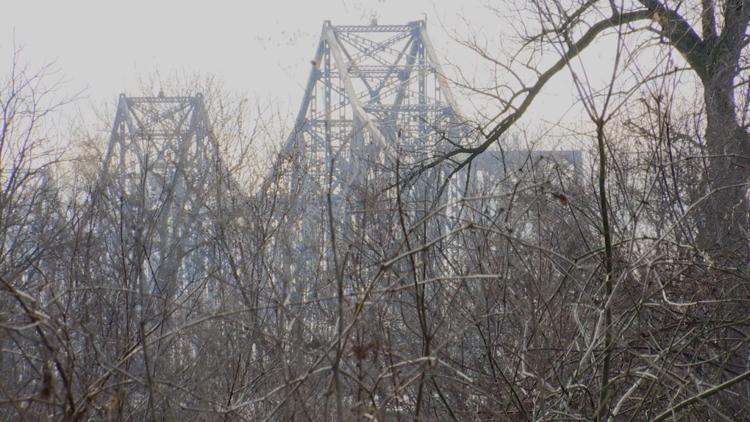 The river levels were around 48 feet on Thursday and expected to rise to 51 by Tuesday.
Keith Todd is the Public Information Officer for the Kentucky Transportation Cabinet District 1. Todd said water does not get over the levee till around 54 feet, so there is not a concern.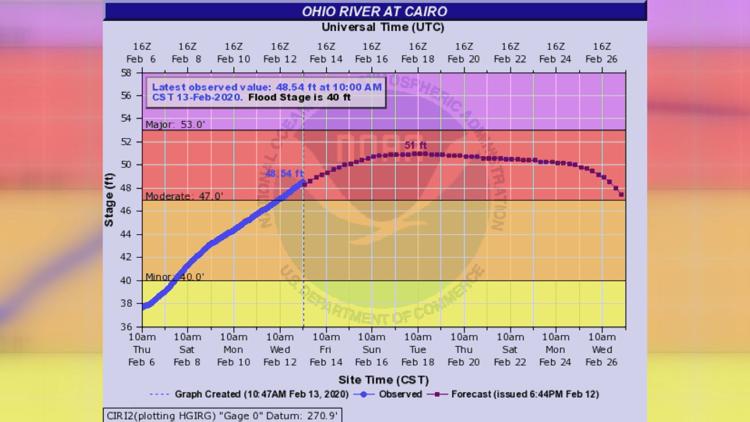 "We try to be pretty cautious in that we don't want people going bonkers, thinking that it's going to close any day now," said Todd. 
The information office said if there is additional rain, they will alert you.
"It's really kind of difficult to predict more than two or three days ahead," said Todd. "But once we see if the river forecast gets up near, we'll start giving people pretty much daily updates as we've done in the past."
Todd said with the current river levels where they are, they are still monitoring the levee on a daily.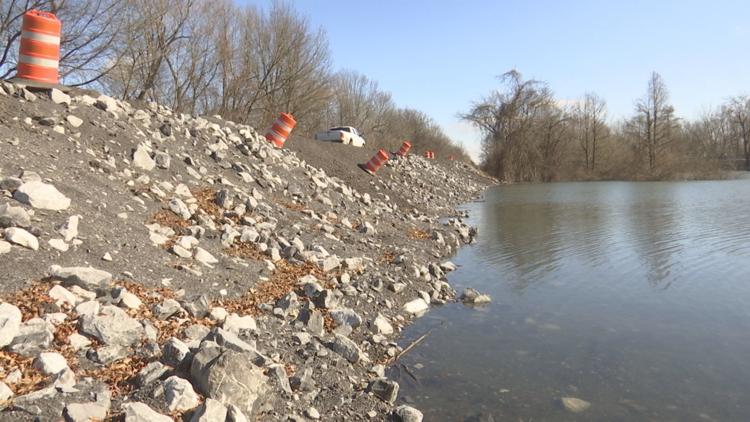 But work is still planned for this summer. Todd showed some parts of the levee.
He said it is solid, but as people drive down any road near water, they should use caution.
"You run off here, if you go very far, you'll be in 10 or 20 feet of water," said Todd. "Anytime when the water gets this high around the area, we start urging people to start using extra caution when they're driving around flooded areas."
As KYTC monitors the river's levels, Speed is wishing against any additional rainfall that could close the bridge.
"In my head, if we can get past this time of year, we should be good for the rest of the year," said Speed. 
Planning started last year on building a new bridge.
It is expected to take five to 10 years before construction can begin on the new bridge, and another two to three years before it is complete.