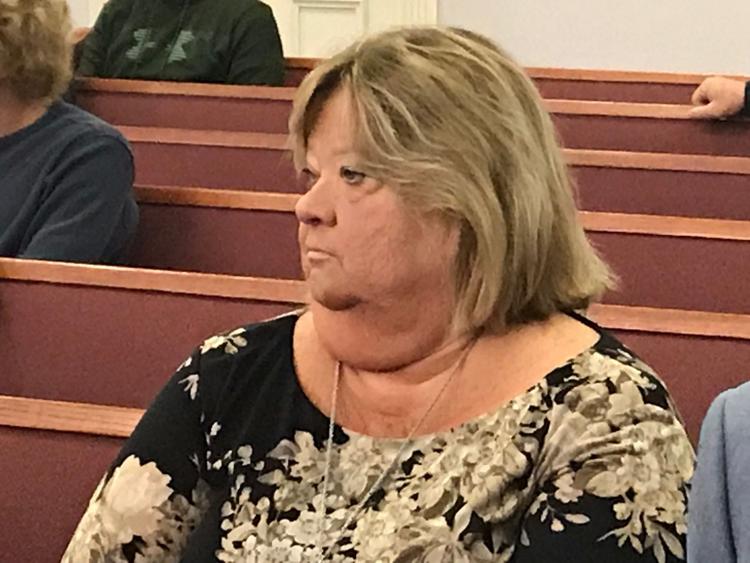 MCCRACKEN COUNTY, KY — The attorney for former McCracken County Property Valuation Administrator Nancy Bock has filed a motion asking for shock probation, court documents show. Bock was sentenced to four years in prison in July after she pleaded guilty to charges of theft and forgery. 
Bock worked in the county PVA office for about 40 years — serving as PVA for 25 of them. She pleaded guilty in April to theft by unlawful taking between $500 and $10,000 and second-degree forgery, having stolen thousands of taxpayer dollars. 
A court document shows Bock's attorney, Mark Bryant, filed a motion for shock probation on Sept. 11. If the judge grants Bock's request, her prison sentence would be suspended, and she would serve probation instead. The motion says Bock had served 44 days as of the date the motion was filed. It notes that the 62-year-old has paid full restitution related to her conviction, has agreed to pay $12,500 to the state ethics board with credit for the $5,174.49 in restitution, and has no previous criminal record. The motion claims Bock has "taken full responsibility for her actions" and that being incarcerated has affected her mental and physical health. 
The motion is asking for probation conditions that include serving the maximum probationary period for her charges, wearing an ankle monitor or serving home incarceration, completing any community service the court finds appropriate, and "any other probationary conditions the court deems appropriate." 
Bryant includes in the motion letters of support from Bock's brother, George Bock; longtime friend and McCracken County Clerk Julie Griggs; Lyon County PVA Christie Cruce and others. 
The motion also includes a letter from Bock herself, in which she says her incarceration has been the most devastating experience she's ever had. The letter reads, in part: "I realize now how I betrayed the trust I was elected to do. The first day here made me realize how much I had taken for granted. Each day I know I have really messed up my life by committing my crimes. I take full responsibility and I am so sorry. I never knew how much a toothbrush and hairbrush meant to me." 
Bock is also under investigation by state police after the current PVA, Bill Dunn, uncovered a multimillion-dollar property assessment mess including thousands of under-assessed properties and properties omitted from the tax rolls worth millions of dollars.