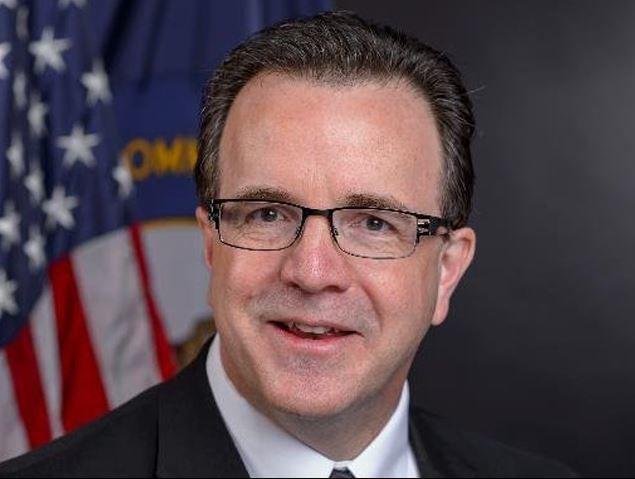 FRANKFORT, KY– On Wednesday, Auditor Mike Harmon's office released a data bulletin that looked at how Kentucky has spent COVID relief funds provided by the federal CARES act. 
The data bulletin used information provided by the Office of the State Budget Director (OSBD) looking at how $1.732 billion in relief funds allotted to Kentucky has been used through March 31, 2021. $133 million of that total went directly to the Louisville Metro Government, leaving $1.599 billion for the rest of the commonwealth.
Through the end of March 2021, Kentucky reported spending $1.449 billion with $150 million remaining.
Based on the information given by OSBD, these were the top spending categories for COVID relief funds: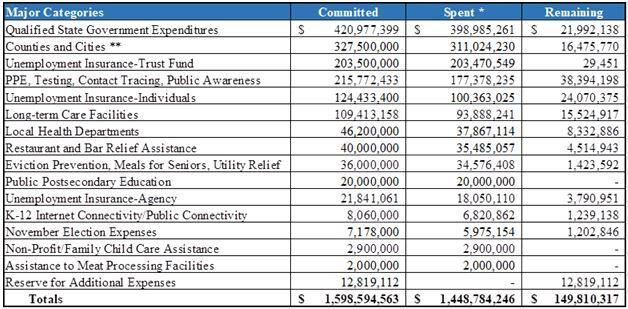 "Of the total COVID relief fund dollars, 28 percent of the $1.449 billion spent by Kentucky was in the category of 'Qualified Government Expenditures.'  Because this category is so broad, in my opinion, it raises more questions than answers and doesn't offer much insight into how the funds have actually been spent,"  Auditor Harmon said. "This spending was deemed appropriate by the Governor and OSBD, but it will be further examined by our auditors as part of the annual Statewide Single Audit of Kentucky, which reviews compliance with federal program requirements."
To view the entire data bulletin, including information on expenditures by counties and cities, click the PDF below.